Peng Shuai is not the only victim of the CCP
The tennis-star's disappearance has provoked an unprecedented international outcry.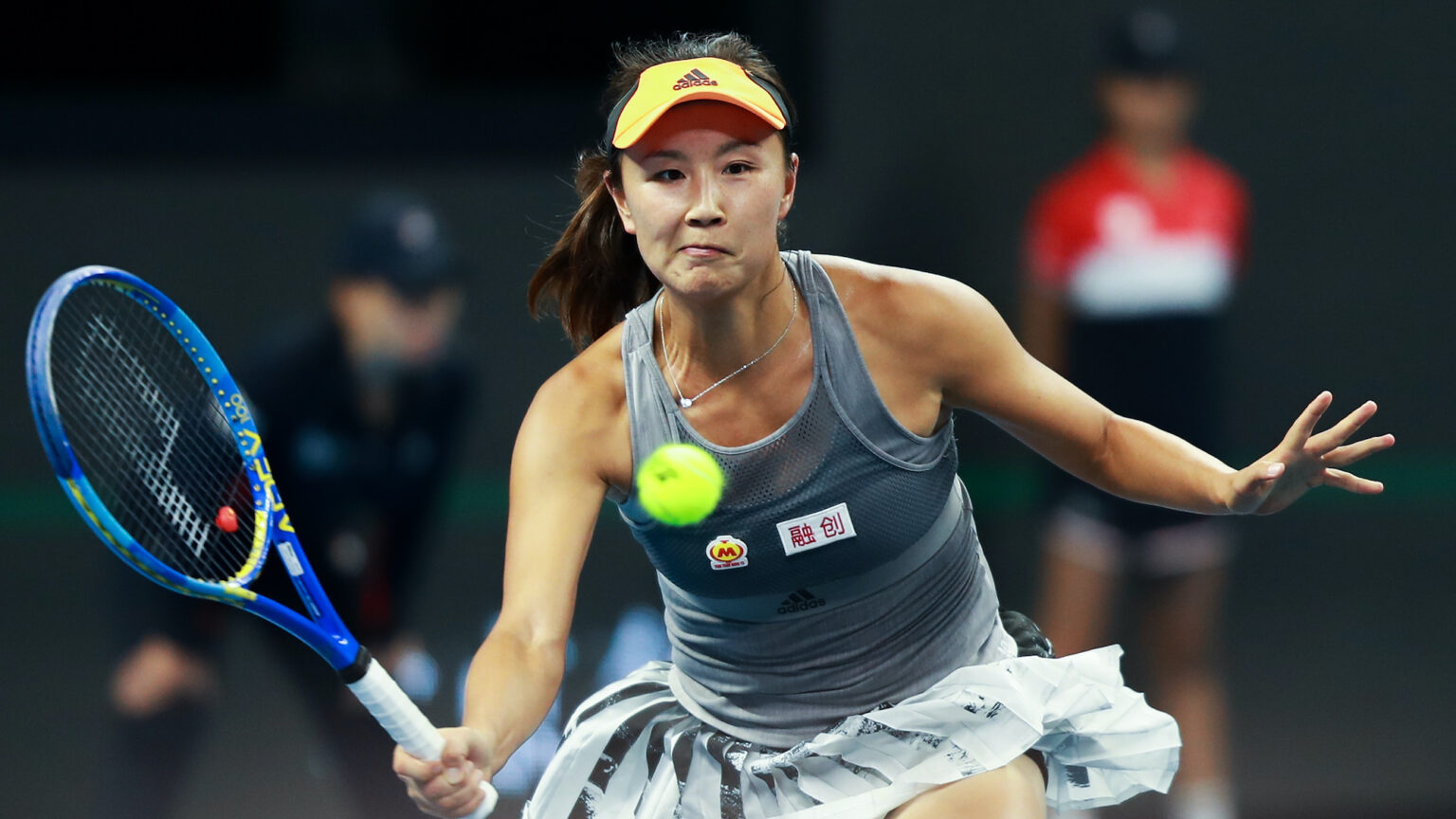 The plight of tennis-star Peng Shuai has provoked universal outrage and condemnation of the Chinese Communist Party. There is something more than a little curious about this.
That's not to say that what has happened to Peng isn't shocking. About three weeks ago, she briefly posted a long message on Weibo, a social-media site. It accused Zhang Gaoli, a former vice-premier of the People's Republic, of sexually assaulting her three years ago. The post was quickly removed and, just like that, Peng disappeared from view, online and off.
An email allegedly from Peng, and a succession of images and videos purporting to show her alive and well, have done little to allay fears over her wellbeing. Given Zhang's seniority in the Chinese Communist Party, and his friendship with President Xi, it's hard not to suspect the hand of the Chinese Communist Party in Peng's vanishing act and staged-looking re-appearance.
But still, it's curious that it's this that has sparked the loudest outcry in the media, both social and traditional, against the CCP. Not the CCP's ruthless treatment of Uyghur people in Xinjiang. Not the brutal destruction of democracy in Hong Kong. But the disappearance of a 35-year-old tennis player – which, if past celebrity disappearances are anything to go by, is likely to be short-lived. (For instance, Chinese actress and supposed tax-dodger Fan Bingbing went missing for three months in 2018, before turning up again, public apology in hand and $127.4million out of pocket.)
Think back to last year, for example, when the CCP-backed government of Hong Kong crushed what was left of democracy there. It arrested thousands upon thousands of protesters on trumped-up charges, shut down independent media outlets and rolled out the hugely authoritarian National Security Law, which will suppress any form of dissent for as long as it's in place.
There were quite a few hand-wrung op-eds criticising the CCP. But there was nothing like the universal condemnation that has greeted Peng's disappearance. There was even some sympathetic coverage of the CCP's attempts to bring Hong Kong to heel. The New York Times carried an op-ed by a Hong Kong legislator from the pro-Beijing camp which argued that 'democratic development in Hong Kong has brought about nothing but chaos, polarisation and anti-China sentiment'. And the Financial Times, while criticising the CCP in one breath, was also keen to reassure readers that Hong Kong would continue to be a vital hub for the financial sector.
Compare this to the response of both publications to the CCP's treatment of Peng. It has been consistently critical. The FT has written darkly of the 700million more women who might have similar tales to tell, while the NYT has championed the 'silenced #MeToo accuser'. And these are just the tip of the iceberg of media and social-media ire now heading the CCP's way.
Indeed #WhereIsPengShuai has been trending on Twitter, as follower-heavy sports stars retweet their concern. What's more, they have been backed and publicly applauded for this. This is in stark contrast to the previous occasions when sport stars have publicly criticised the CCP's authoritarianism. In 2019, for example, footballer Mesut Özil was reprimanded by Arsenal, his then club, after he criticised the CCP's persecution of the Uyghurs. And Houston Rockets manager Daryl Morey was given a dressing down by the Rockets' owner, after Morey tweeted his support for the Hong Kong protesters.
The media have also been feasting on Peng's story. Broadcasters have been issuing almost hourly updates on her absence. And over the past week, as the media focus has burned ever hotter, politicians and international bodies have become involved.
The White House has said it is 'deeply concerned' about Peng going missing. Boris Johnson is reportedly now under pressure to adopt a 'tougher stance' on China. And the UN has called for proof of Peng's wellbeing and 'an investigation with full transparency into her allegations of sexual assault'. There is now even talk of some form of international boycott, diplomatic or even sporting, of the Winter Olympics, which is due to take place in China next February.
And all this because of the CCP's alleged mistreatment of a single individual.
Which is strange, isn't it? The CCP has ruled China with an often brutally authoritarian hand for decades. And for much of that time it has increasingly garnered, at most, caveated criticism from celebs, sportstars and the media – largely because of vested economic and commercial interests. Yet when it seemingly ill treats one individual relatively well known in the West, celebs, journalists and Twitter blue checks fulminate as if their lives depend on it.
There is something worryingly individuating about this celeb-focused response. It reduces the complex, oppressive nature of the CCP's rule to an individual case of alleged wrongdoing. And given the #MeToo dimension, it even threatens to reduce the dynamics of the CCP's authoritarianism to a matter of one individual abusing another. It is as if the CCP's actions only matter, indeed only make grim sense, if they can be seen through the prism of a single celebrity victim. And with that, the hundreds of thousands of others who have been silenced by the CCP are eclipsed.
And what if the CCP grants the Women's Tennis Association and the UN their wish, and provides proof of Peng's wellbeing, perhaps via a Zoom call? Does that mean that everything is near enough right with the world? No more calls for an Olympic boycott? No more demands for political action? No more outrage?
But then that's what happens when there's so much focus on an individual case. It downplays the plight and struggles of so many hundreds of thousands of others.
Tim Black is a spiked columnist.
Picture by: Getty.
To enquire about republishing spiked's content, a right to reply or to request a correction, please contact the managing editor, Viv Regan.