The relentless demonisation of Brexit voters
Mike Makin-Waite's On Burnley Road is yet another attempt to libel Leavers as racists.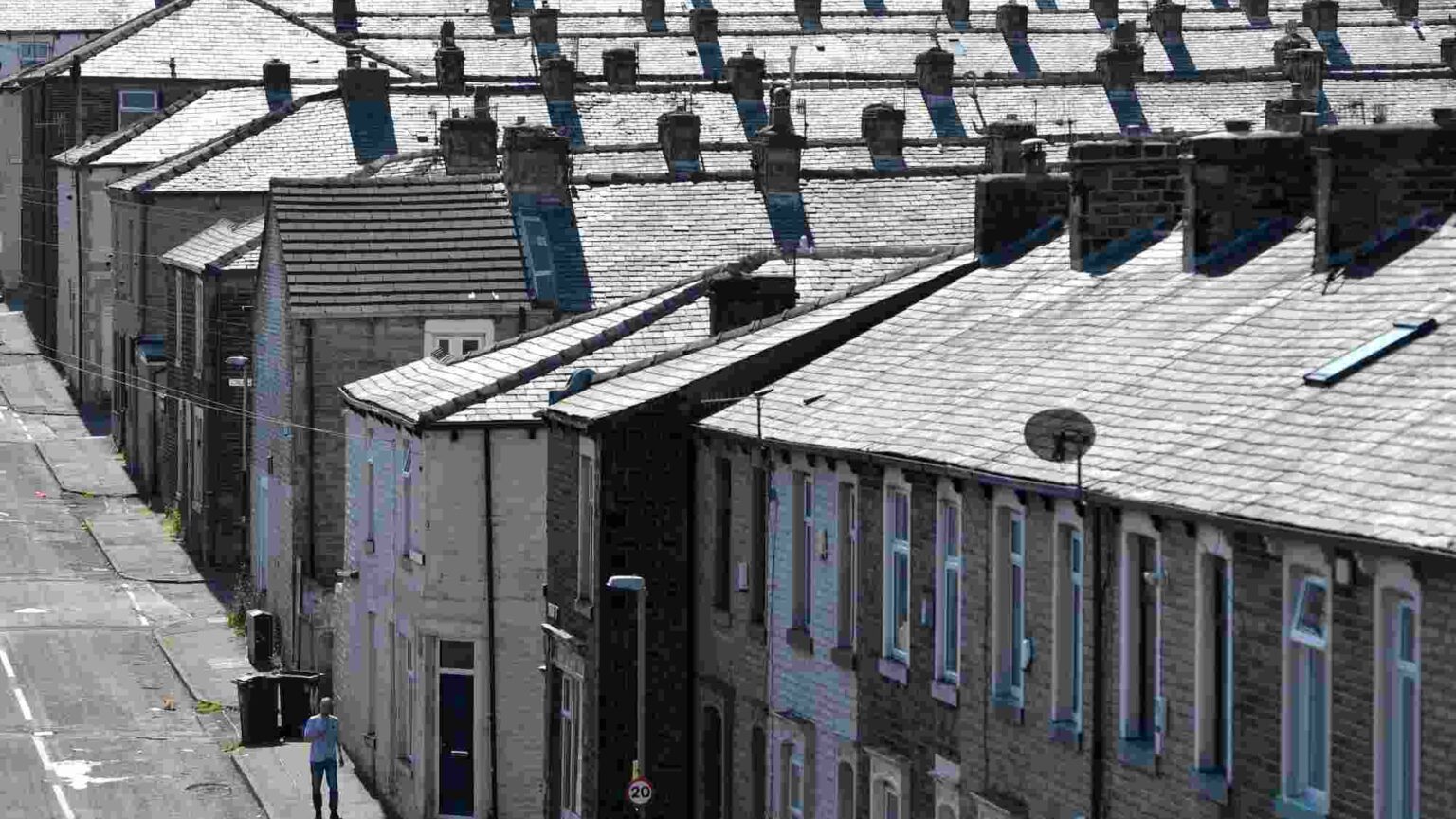 Since the vote to leave the European Union five years ago, Remainers have often framed it as a product of racism and white nationalism.
This is essentially the approach taken by Mike Makin-Waite in his new book, On Burnley Road: Class, Race and Politics in a Northern English Town. Makin-Waite, who worked for Burnley council from 1995 until 2018, focuses on Burnley in order to show a common political thread, as he sees it, linking the rise of the far right in the 2000s to Brexit and the collapse of Labour's Red Wall.
The beginning of this thread can be found in May 2001, when Burnley was among several northern towns to be rocked by race riots. The following year, the far-right British National Party (BNP) picked up the first of several local council seats. For Makin-Waite, this street-level racism not only helped the BNP nearly 20 years ago — it also fuelled Burnley's vote for Brexit in 2016 and its election of a Tory MP in 2019.
Makin-Waite is from Burnley and has a political background in the Communist Party of Great Britain. However, he neglects to mention that the CPGB and its affiliated newspaper, the Morning Star, are also Eurosceptic. There is a reason for this. He wants to obscure any link between left-wing politics and Euroscepticism in case it spoils his presentation of Brexit as a product of white nationalism. It is also why he does not mention other northern towns, like Rochdale, which have significant Asian and Muslim populations but which also voted Leave.
Makin-Waite does distance himself from some of Remainers' more crass assumptions about Brexit voters. He rightly points out that white working-class people and Muslims have been falsely presented as homogenous racial groups. And he acknowledges that it was mainstream parties' (especially Labour's) open disdain for voters in towns like Burnley that enabled the odious BNP to gain a foothold in the north west. Unlike aloof New Labour activists, the BNP posed as sympathetic to forgotten ex-Labour voters and talked of services, jobs and housing.
The strength of On Burnley Road lies in the depth of its qualitative research, which brings to light the hopes and aspirations of ex-Labour voters in the north. The book also does an excellent job of exposing Labour's duplicitous approach to Muslim voters, in which it relied on them for votes, but simultaneously pursued housing policies that shunted Asian workers and their families into run-down areas.
Too often, however, Makin-Waite's primary research is at odds with his conclusions. Although he declares himself a working-class socialist, his analysis is influenced by middle-class academics and identitarian activists. As a result, On Burnley Road paints Britain as a nation lost to ignorance and malice, and riven with racism.
For all his sympathy for the working classes, Makin-Waite still presents them as Britain's main carriers of racism and xenophobia. As he sees it, they express a national chauvinism rooted in Britain's colonial history. He ignores the fact that the membership of the BNP has always been strikingly middle-class. It is full of retired accountants, ex-servicemen, small businessmen and solicitors. That is why there are more BNP members in, say, leafy Surrey than there are in inner cities or places like Burnley.
Makin-Waite is on much stronger ground when he acknowledges how the allocation of government regeneration funds to different minority groups fuelled tensions in areas like Burnley and Oldham. This shows how inter-communal conflicts, like those that erupted in the early Noughties, were often stoked by official multiculturalism. Indeed, the ideology of multiculturalism, which divides society up into identity groups, actually helped the far right and drove the growth of white identity politics. In 2003, for instance, BNP leader Nick Griffin happily accepted the description of himself as a 'multiculturalist'.
Makin-Waite also looks at his own efforts to confront Burnley's communal divisions – for example, he led Burnley council's attempt to promote community cohesion and improve race relations. His efforts had mixed results, and it is not difficult to see why. Whereas old anti-racism campaigns emphasised class-based commonality and promoted social solidarity, Makin-Waite's approach focuses on racial division and colonial guilt, and uses terms like 'white privilege'. This approach encourages ethnic minorities to view their fellow British citizens as the source of their problems. And it antagonises those it paints as the beneficiaries of 'white privilege' – namely, white working-class people. As one voter told Makin-Waite as he attempted to conduct a survey: 'Another thing mate, I'm no fucking racist. Don't be putting me down on your form as a racist.'
There's no doubt that residual racial prejudice did galvanise some voters in north-west England to vote for the BNP. But On Burnley Road also reveals how many of those who voted for the BNP were keen to distance themselves from racism and white nationalism.
Besides, if ethno-centric nationalism really was the dominant driving force in Burnley, why did UKIP quickly replace the BNP as the protest-vote party in the European Parliament and Westminster elections during the 2010s? After all, UKIP was concerned with national sovereignty not ethno-nationalism. This concern shaped its organisation and ultimate goal – leaving the European Union.
The reason for UKIP's popularity, of course, is pretty simple. Its quest for independence resonated with those working-class voters who wanted the power to hold national lawmakers to account, rather than be forced to accept whatever laws were handed down from Brussels. But Makin-Waite does not explore northern working-class voters' desire for democratic representation and accountability. As far as he is concerned, national sovereignty is code for 'imperialism' and 'racism'.
However, Makin-Waite does view Scottish nationalism favourably. In the Scottish National Party he sees a forward-looking and civic-minded nationalism that welcomes all migrants. His enthusiasm for the SNP is not a surprise. Like many Remainers, he sees the devolved administrations as a check on, and a counterweight to, the 'Tory-voting' English majority. Scottish nationalists are thus effectively a stage-army opposition to the English working class.
What Makin-Waite is less keen on exploring is why the Scottish working class also abandoned Labour in the same way as English Red Wall voters did. Indeed, the SNP's electoral base in Glasgow and Edinburgh is just as working class as the Brexit vote was in England. Leaving aside the SNP's support for the sovereignty-crushing EU, the SNP vote also reflects a demand for renewed democratic representation from a working-class constituency. It seems that the working class on both sides of the Anglo-Scottish border have a lot more in common than many Remainers realise.
For all Makin-Waite's sympathy with the northern working class, and his spot-on criticisms of the Labour Party, On Burnley Road is let down by its anti-Brexit prejudices. It captures the left's inability to connect to ordinary people's democratic aspirations all too well.
Neil Davenport is a writer based in London.
On Burnley Road: Class, Race and Politics in a Northern English Town, by Mike Makin-Waite, is published by Lawrence and Wishart. (Order this book here.)
Picture by: Getty.
To enquire about republishing spiked's content, a right to reply or to request a correction, please contact the managing editor, Viv Regan.