The great school-closure u-turn
Even those who campaigned for school closures now admit they were a disaster.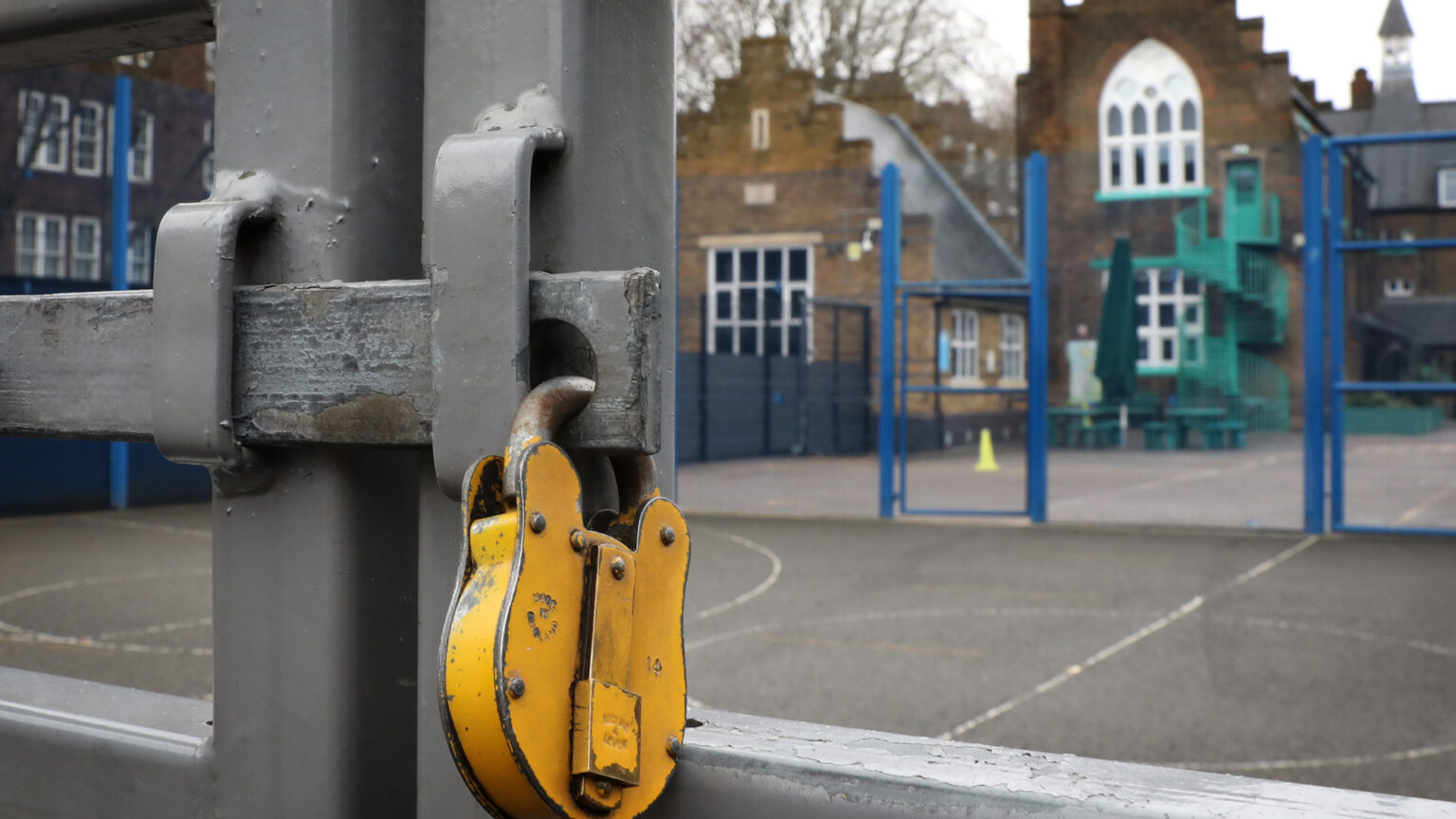 When we launched UsforThem as a group of concerned parents in May 2020, our primary goal was to get schools to reopen fully to all students at the earliest opportunity. We were taken aback at the hostile reaction we got when we tentatively made our case that children had a right to an education and needed to be back in the classroom. Now we have been vindicated.
To describe our position as an unpopular one at the time is to understate the strength of the disapproval we experienced. A torrent of criticism hailed down on us on social media. We were 'irresponsible' and 'misguided'. We were 'bad parents' who only wanted schools to reopen because we 'didn't want to care for our own children'. Perhaps even more striking than the disapprobation of strangers was the silence of friends about what would have previously been an uncontroversial position: that education is essential.
Nevertheless, we remained resolute in our stance that long-term national closures of schools were grossly damaging to children – especially the most vulnerable. We had a gut instinct that the tide would turn. 'In a year or two', one friend commented, 'no one will admit to even supporting school closures, let alone demanding them'.
It is a cold comfort that with the entirely predictable damage now done, the tide has indeed turned. In fact, revisionism about school closures is in full swing.
Even Independent SAGE – a campaign group of high-profile, lockdown-loving scientists – appears to have changed its position. On social media, Professor Christina Pagel recently shared her concerns about the loss of learning that children have experienced during the pandemic. And no wonder. Numerous studies have testified to the lost opportunities and mental-health damage that children have faced thanks to school closures. It is now the consensus that the impact of the educational shutdown was catastrophic. And so Pagel now claims that, 'Independent SAGE has always advocated for schools that are open in as Covid-safe a way as possible'.
Pagel appears to have forgotten what she used to think. In January 2021, she appeared on Channel 4 News and said that 'the minimum' lockdown package that Boris Johnson should introduce must include closing schools and universities. Even this educational shutdown did not go far enough for her Independent SAGE colleague, Anthony Costello, who later that month called for nurseries to close, too. Perhaps most illuminating, though, were the comments made six months earlier by Independent SAGE's founding chair, Sir David King. Speaking about the government's plan to reopen schools in September 2020 after already lengthy closures, he said schools should not be reopened until we were close to 'Zero Covid', defined as just one Covid case per million people.
If we had listened to King, schools would not have reopened in September 2020 and they would not be open even now. When you set a nigh-on impossibility as the bar for allowing schools to reopen, you cannot claim to have properly balanced the risks of transmission against the catastrophic harms of shutting children out of the classroom.
Yet this revisionism is only part of the story. The fact is that there was almost no public outcry about the length of school closures in 2020. Few people railed against the fact that schools remained closed to most students while non-essential retail and hospitality were open in June last year. If the opinion polls had told a tale of outrage about the impact of closures on children, the government would undoubtedly have acted more swiftly to address the problem. It does children a disservice to pretend otherwise, irrespective of whatever good intentions led to these poor decisions.
We closed down children's lives while simultaneously shutting down the voices of those professionals who raised the alarm about the impact on educational attainment, mental health and safeguarding. We cannot wish the real-life consequences of these things away through acts of revisionism. However, we can try to face up to them and help children recover.
The Schools and Educational Settings (Essential Infrastructure and Opening During Emergencies) Bill, presented by Robert Halfon in parliament this month, is of real importance in this regard. It designates schools as essential infrastructure – like hospitals, power stations and food retailers – and puts in place far stronger checks and balances for any future shutdowns. Importantly, this bill, if it passes, will put on the public record that school closures were a grave error.
School closures should never have been seen as just another lever for tackling Covid. With the consequences of closures now clear, the decision to close schools was as much an ethical issue as a scientific one. Instead of rewriting the history of what happened, it's time to rewrite our children's futures, and to fill them with hope once more.
Liz Cole is co-founder of the campaign group UsForThem.
Picture by: Getty.
To enquire about republishing spiked's content, a right to reply or to request a correction, please contact the managing editor, Viv Regan.