No, sex work is not a 'vocation'
Would the blue-haired, non-binary wallflowers like it if their mothers were rented by the hour?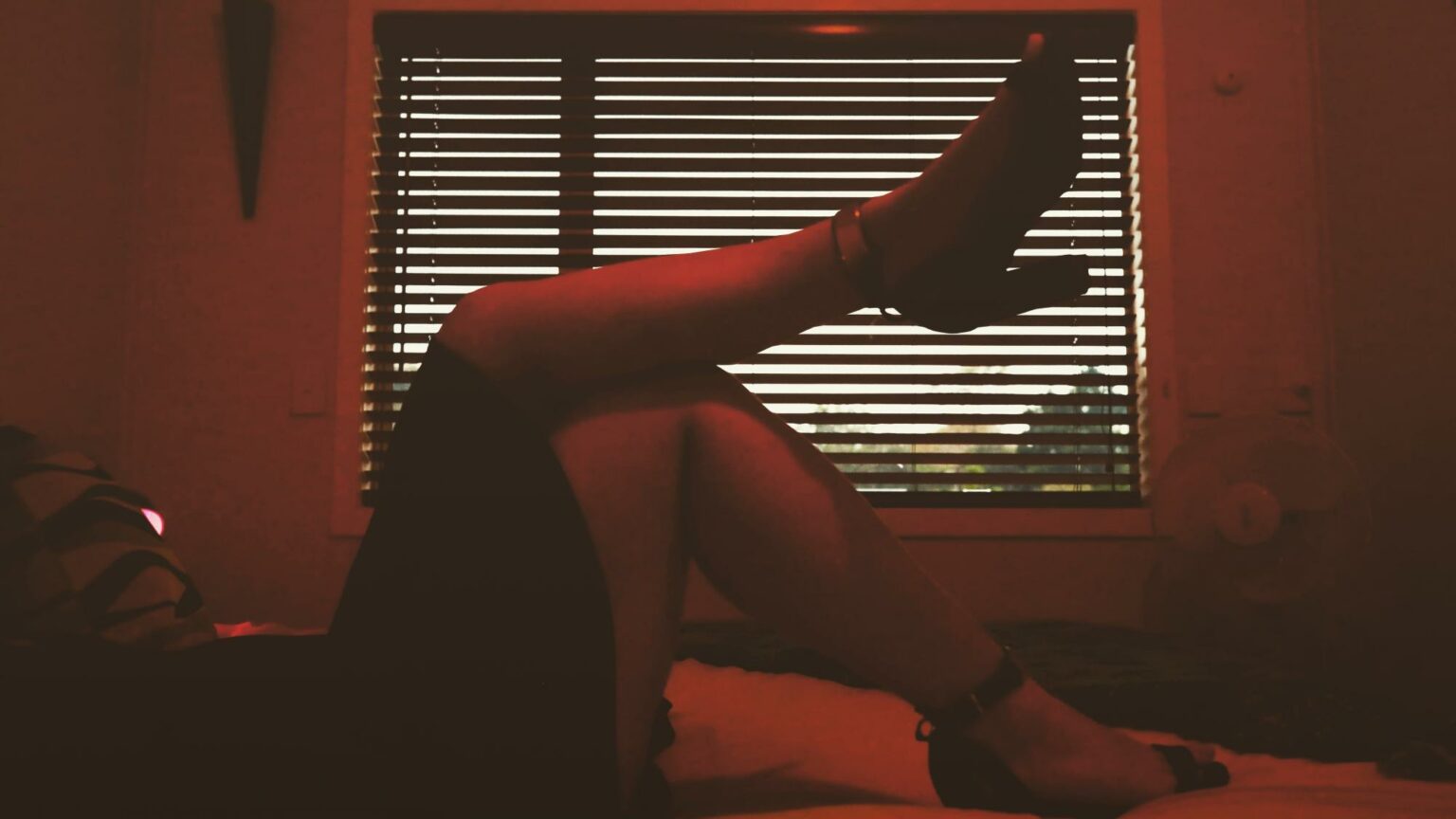 There was a survey in 2018 wherein scientists concluded that the way to stay feeling young – even into one's dotage – lay in having new experiences, after Professor Yannick Stephan of the University of Montpellier wanted to find out why some people seemed to age mentally faster than others. Other studies concluded that having a high 'openness to experience' actually makes life seem longer; the more new experiences we have, the slower life seems to fly by and the happier we are. That may be why I'm feeling particularly chipper today. For at the weekend, I agreed with Diane Abbott for the first time!
After reading that a university was promoting 'training' for students working in the sex industry to 'ensure students can be safe and make informed choices', Abbott tweeted: 'Horrific that Durham University is offering training to students who want to be sex workers part-time. Sex work is degrading, dangerous and exploitative. Uni should have nothing to do with it.' For once, Abbott was not the Belle of the Bolshevik ball, as Woke Bros ceased tossing off in their mum's basement for 10 minutes to wokesplain to her how wrong she was.
The attitude of the modern left to 'sex work' is weird. It seems to stem from them no longer having many working-class people among them. (The only ex-miner in parliament is now a Tory – there used to be loads of Labour ones.) Thus – think Pulp's 'Common People' – they can view sex work from a distance. They can even use it as an amusing bit of cosplay, like the Slut Walks, which I'd wager were largely indulged in by privately educated young women who were mostly virgins. In contradiction of the extremely civilised Nordic Model – decriminalise the seller, criminalise the pimps and buyers – even Saint Jez himself wants a free-for-all: 'I don't want people to be criminalised. I want to be [in] a society where we don't automatically criminalise people. Let's do things a bit differently and in a bit more [of a] civilised way.'
As Meghan Murphy amusingly wrote, what he was effectively saying was: 'I don't want [men] to be criminalised. I want to be [in] a society where we don't [criminalise men who pay to sexually abuse women and girls]. Let's do things a bit differently and in a bit more [of a] [dick-friendly] way.'
Woke folk are strange folk in many ways, one aspect being that they find everything offensive except that which is actually offensive. Hence the tendency of Woke Bros to approve of pornography and prostitution as 'empowering' – 'SEX WORK IS REAL WORK' and 'BLOW JOBS ARE REAL JOBS' banners are becoming as common as 'SUCK MY GIRL DICK' at wokey gatherings. As well as the pathetic word 'TERF' (which describes women who believe that there are two sexes and that the Earth is not flat), the blue-haired, non-binary wallflowers have added 'SWERF' to the lexicon to chastise women who practise 'whorephobia'. Which is a bit like saying slavery abolitionists hated slaves.
Mea culpa time. You can't hide in the age of the internet, so I'm sorry to say I once wrote horrible stuff about prostitutes when I was young and prissy – Lenin said something similar – about how they should be shot after the revolution.
I'm not ashamed of more than a handful of words I've written in a career covering 45 years but this makes me feel disgusted at myself. (I was also against abortion and adultery, which I'm very much in favour of now.) Since then I've educated myself about prostitution – and more importantly, I've been lucky enough to become close friends with several prostitutes since I moved to Brighton 25 years ago. They're all very different people, but they have three things in common. They are all on medication for mental conditions, they all wish they had taken up a different 'career' in which you don't peak in your teens and are downgraded by 30, and they are all disgusted by men. To paraphrase Germaine Greer: 'Men have very little idea how much prostitutes hate them.' One of the main complaints on the repellant internet reviews of specific prostitutes is, 'Doesn't smile'. I wonder why?
Many men need a Freaky Friday situation during which they can experience what an average prostitute experiences in the course of a 'working' day, opening her orifices to strangers who may well be smelly, drunk, repulsive, violent or may refuse to wear a condom at the last moment. I've been careful on t'internet since I had My Bit Of Trouble last year, but when a man suggested yesterday that prostitution was not just harmless but actually a 'vocation' (defined by the Cambridge Dictionary as 'a type of work that you feel you are suited to doing and to which you should give all your time and energy'), I couldn't help myself:
'A thousand women – many of them exited or working prostitutes – and men find your attitude to "sex work" objectionable. If you allow seven strangers a day to spunk in you for a week, I'll give you a thousand pounds. Deal?'
The spark was soon a conflagration as sex workers and their supporters alike got stuck in: 'I see we're getting another round of "sex work is the same as other work" from people who know full well that giving your boss a blow job isn't the same as doing overtime and who would scream the house down if it was ever requested of them' was a corker. As was: 'I'll accept sex work as a profession when the "great and the good" extol the virtues and life experience attained as empowering after their offspring put it down as their gap-year work or internship in a mega-brothel somewhere in Europe. Equal opps, boys and girls!' But of course, expensively educated Woke Bros won't ever have to do such a thing. Instead they might well go into lovely, kind jobs like being a bigwig in charities, where they may prostitute starving women and abuse children, and still see themselves as the Good Guys.
Just one question I'd like to ask Good Guys and Woke Bros who believe that sex work really is just work like any other. Would you like your mother, sister, daughter or wife to be rented by the hour as a human spunk spittoon? Or even better – because the sex market among gay men is vast – are you okay with the idea that your bouncing baby boy should grow up to take the penises of dozens of strange men a day in his orifices 20 years hence? If you believe that 'sex work is real work' but you're not okay with this, you're a filthy hypocrite. And if you really see nothing wrong with this scenario – nurse, the screens!
Julie Burchill is a spiked columnist. Her book, Welcome To The Woke Trials: How #Identity Killed Progressive Politics, is published Academica Press.
Picture by: Getty.
To enquire about republishing spiked's content, a right to reply or to request a correction, please contact the managing editor, Viv Regan.