David Perry and the incredible heroism of ordinary people
Time and again it is the public who are our last line of defence against barbarism.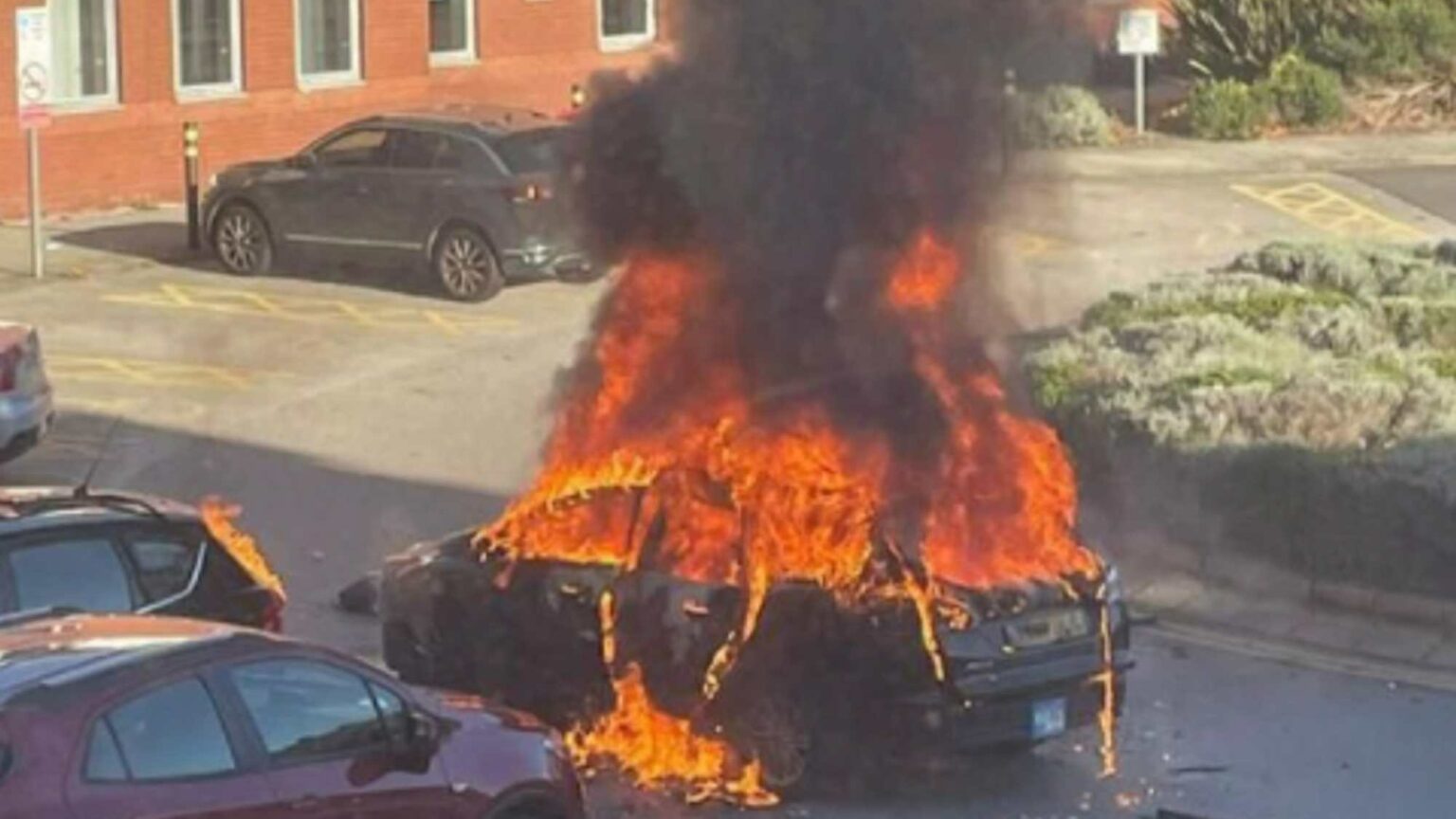 There is still much that we don't know about the explosion outside Liverpool Women's Hospital yesterday morning, a minute before the two minutes' silence for Remembrance Sunday. Reports suggest an explosive device turned a cab into a fireball in the hospital's car park at 10.59am, killing the passenger, suspected of being a bomber, and wounding the driver. Counter-terror police are involved and four men have been arrested in Liverpool under the Terrorism Act. It has now officially been declared a terrorist incident.
But what is clear is that things could have been so different. Today we could have been mourning another mass-casualty event, were it not for the quick thinking and heroism of the cab driver, David Perry. Friends of Perry say his fare had wanted to go to Liverpool's Anglican Cathedral, half a mile from the hospital, where thousands had gathered for Remembrance Sunday. When parade cordons kept them away, the passenger allegedly asked Perry to pull in at the hospital. According to these sources, Perry saw his passenger fiddling with something that looked suspicious, so he locked the cab doors just before the explosion. Remarkably, he escaped with minor injuries.
We await more details, particularly about the nature of the explosion and the possible motivations for the attack. (The nail-biting footage of Perry's car going up in flames has just been released.) But Perry is clearly owed a huge debt. As a friend of his told the Mail, 'David's the luckiest man in Britain as well as the most heroic'. The hospital, which has featured in Channel 4's One Born Every Minute series, was brimful of innocent people, including new mothers and their newborns. Had it not been for Perry, an unspeakable horror could have unfolded.
In this, Perry joins a long line of members of the British public who have shown remarkable heroism and quick thinking in the face of terrorist nihilism. At London Bridge in 2017, when three Islamists rammed a van into pedestrians, before jumping out armed with knives and strapped with fake suicide vests, citizens and tourists alike took on the killers with bottles, glasses and stools. Florin Morariu, a Romanian baker, smashed one of them over the head with a crate, and threw one at another, before ushering people inside his bakery and locking them in to keep them safe. Ignacio Echeverria attacked one of the terrorists with his skateboard, saving a woman's life before tragically losing his own. At the second London Bridge attack in 2019, a group of men armed with a fire extinguisher, a pole and a narwhal tusk managed to subdue terrorist Usman Khan, who had just fatally stabbed two people, until he was shot by police.
The Liverpool attack isn't the first time that a cab driver has stepped into the fray during a terrorist attack, either. At London Bridge in 2017, a cab driver known only as Chris told LBC of how he tried to ram one of the attackers as the carnage unfolded. Then there is cab driver Alex McIlveen, one of eight brave Scots who foiled the Glasgow Airport bombers in 2007. His heroics produced the immortal headline, published on the front page of the Daily Record: 'I kicked burning terrorist so hard in balls that I tore a tendon in my foot.'
Such remarkable nous and heroism should never cease to inspire us, even in the face of the tragedy, bloodshed and horror that has been inflicted on the public in recent years by those who loathe our way of life. Time and again it is the public who are our last line of defence against this barbarism.
Tom Slater is editor of spiked.
Picture by: Twitter.
To enquire about republishing spiked's content, a right to reply or to request a correction, please contact the managing editor, Viv Regan.