The demonisation of Israel is out of control
Israeli ambassador Tzipi Hotovely is only the latest Israeli speaker to be hounded off a British campus.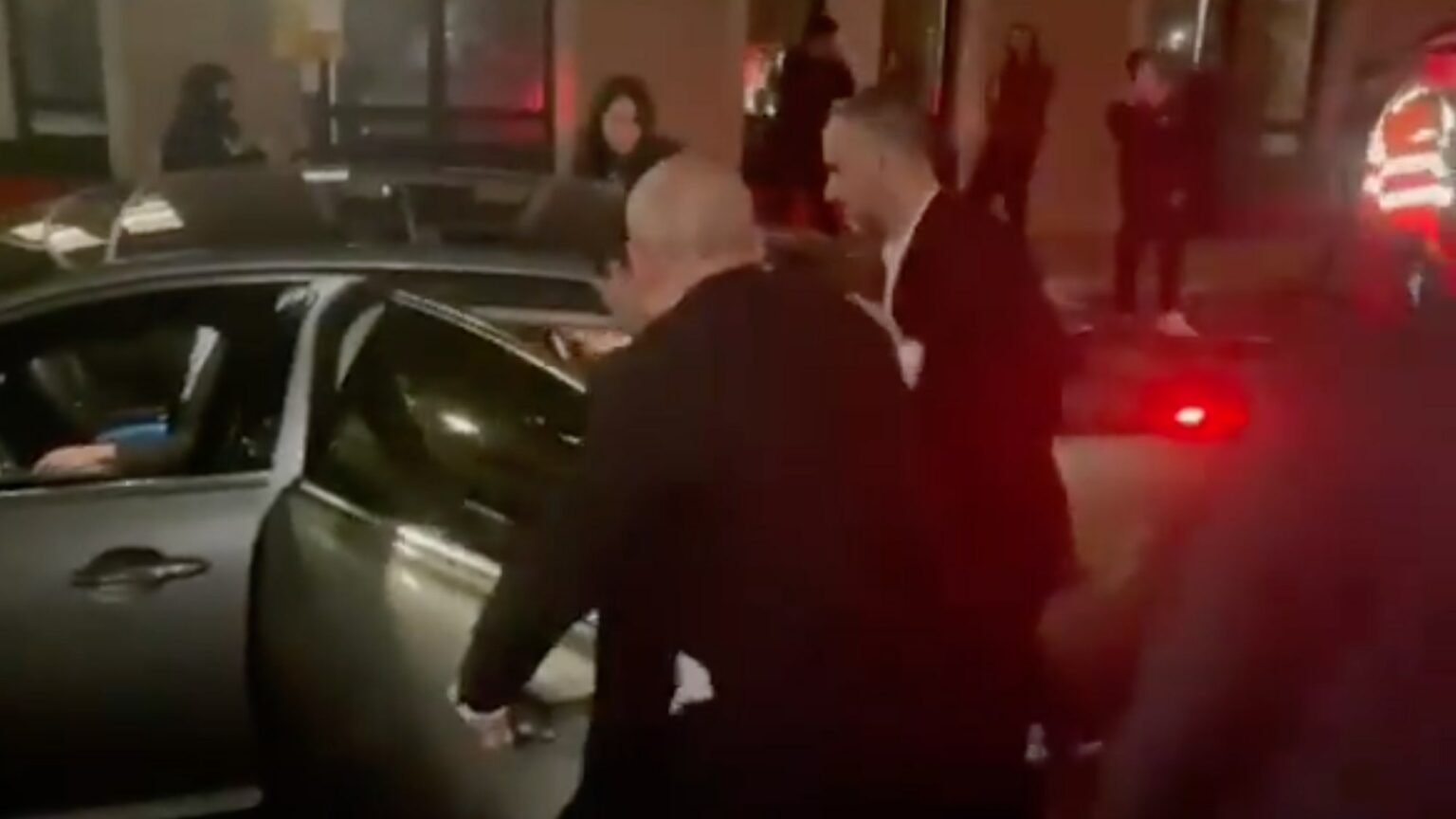 The demonisation of Israel on British campuses is spiralling out of control.
Last night Tzipi Hotovely, Israeli ambassador to the UK, had to be evacuated from an event at the London School of Economics (LSE). A viral video shows Hotovely being ushered into a waiting car. Her security guards appear to stop at least one individual from rushing up to her. A line of policemen holding back protesters can be seen in the background.
Hotovely's invitation to the LSE event was fiercely opposed by a number of student groups. 'Decolonising LSE' accused her of 'advocat[ing] for settler colonialism, engag[ing] in Islamophobic rhetoric' and 'perpetuat[ing] anti-Palestinian racism'.
As part of the same series of events, Husam Zomlot, head of the Palestinian mission to the UK, is due to speak at the LSE this week, too. But for campus activists there is no debate to be had. 'It must be stressed that there are no "two sides" to ongoing settler-colonialism, to apartheid, to ethnic cleansing, and to the occupation of Palestine', intoned the LSE Students' Union Palestine Society.
Most disturbing was the response from a group called LSE Class War, which yesterday wrote on Instagram: 'Whoever smashes the Ambassador car window… gets pints. Let's fuckin frighten her' (sic).
Yesterday also marked the 83rd anniversary of Kristallnach (the Night of Broken Glass), when Nazi thugs launched a pogrom and attacked Jewish shops, homes and synagogues, killing more than 90 people. Shattered windows came to symbolise the violent horrors perpetrated that dark day. Fast forward to 2021 and it is supposedly progressive students who are calling for a Jewish woman to be violently hounded off campus.
Unfortunately, this kind of violent disruption is becoming all-too common when Israeli speakers are hosted on British campuses. In 2016 Ami Ayalon, former head of the Israeli secret service, was due to speak at an event at Kings College London organised by two student Israeli societies. Protesters believed to be from a student pro-Palestine group disrupted the event and things turned violent. Windows were smashed and chairs were thrown. The building was evacuated and the police were called.
Later in the same year, former Israeli soldier Hen Mazzig had to be evacuated from his talk at University College London when pro-Palestine protesters stormed the event. Mazzig described the scene as a 'war zone'. One woman said she was assaulted in the chaos.
Only Israeli speakers appear to provoke this kind of anger. In the past decade or so, the LSE has hosted a former Iranian diplomat, a Chinese ambassador and the Russian foreign minister, Sergey Lavrov. None of these representatives were hounded off campus. These events all passed without incident.
Israeli speakers are being singled out for demonisation. As last night's events at the LSE showed, it doesn't take much for things to turn ugly and spiral out of control.
Paddy Hannam is editorial assistant at spiked. Follow him on Twitter: @paddyhannam.
Picture by: Twitter.
To enquire about republishing spiked's content, a right to reply or to request a correction, please contact the managing editor, Viv Regan.