Putin is no climate sceptic
Russia is fully on board with the COP26 agenda – despite its leader's no-show.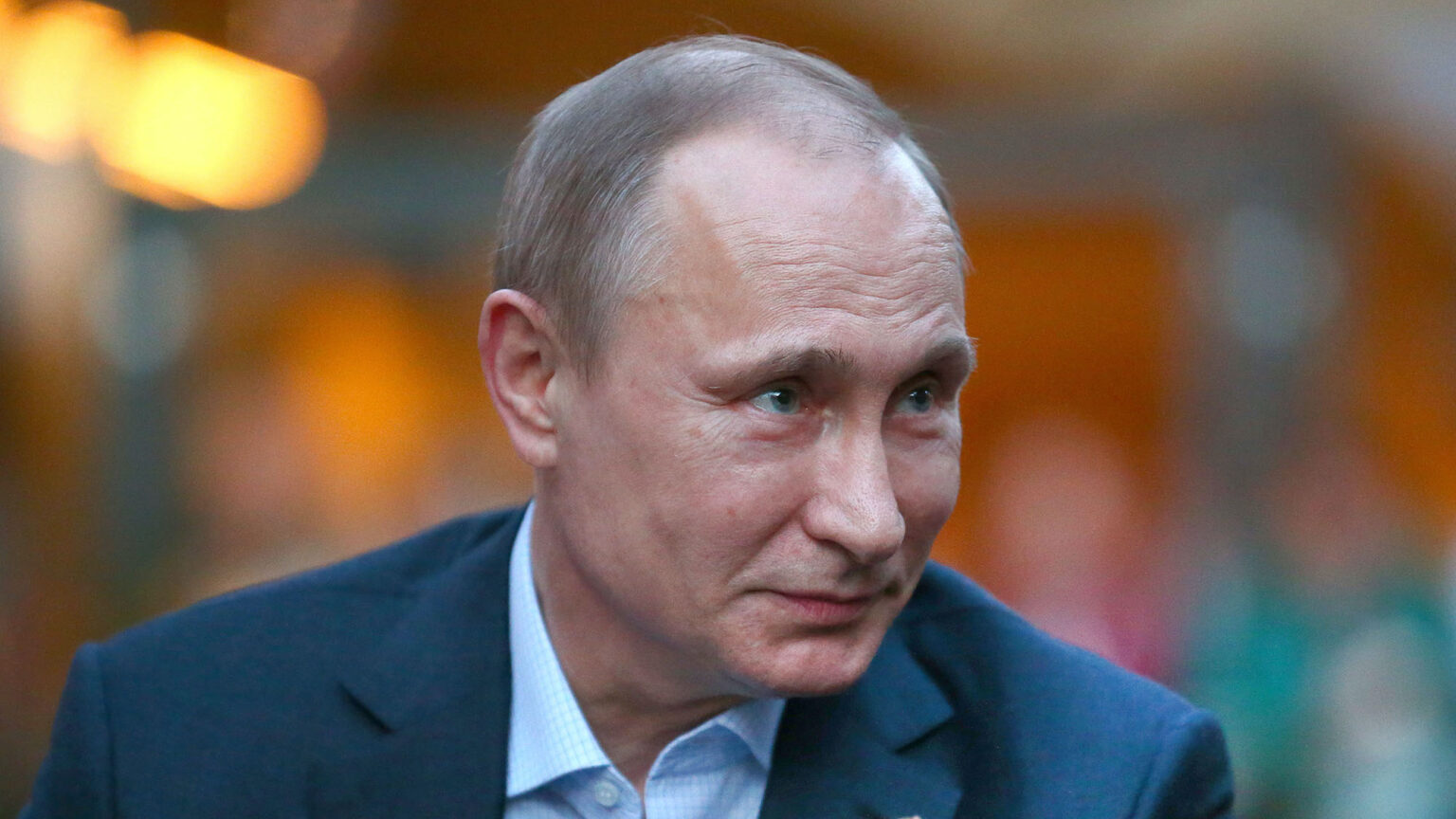 If there is one thing that everyone knows about Russia and climate change it is that Vladimir Putin did not come to the UK's big show in Glasgow. But it would be unfortunate if Putin's absence from COP26 was allowed to define how Westerners see Russia's position on climate change. First, because there is more to Russia's stance than is often supposed and, second, because at least some of it could be positive, both for Russia and the wider world.
Let's start with Putin's no-show at Glasgow. The Kremlin billed well in advance that Putin would not come because of the pandemic. Infection levels in Russia are high, the vaccination rate is low, and Putin – like China's Xi Jinping – has been effectively kept in a quarantine bubble since early on. He has, though, made clear, including in a personal phone call with Boris Johnson just before COP26, that nothing political should be read into his absence. He said he would contribute two video addresses, and that Russia's concern about climate change starts at the top. It should also be noted that Putin's well-informed special envoy on climate change, Ruslan Edelgeriyev, is heading Russia's delegation to Glasgow. Russia did not stay away.
While Russia did sign up to the 2015 Paris agreement on climate change, the Kremlin's stance back then could have been described as sceptical to neutral. True, there were strong regional activist groups campaigning in Russia – with some success – to preserve forests and landscape, but their impact was small. The general attitude was that, if anything, Russia could do with some warming. More land would become suitable for farming, yields could rise, northern cities would become liveable and the Northeast Passage – the shipping route along the Arctic coasts of Norway and Russia – could become a reliable trade route.
In late 2019, however, Russia finally ratified the Paris accord, signalling that quite a lot in Russia's position was changing – for one obvious and one less obvious reason. The obvious reason was a growing recognition that, even for Russia, there could be considerable downsides to warming, not least for those northern settlements built on permafrost that is starting to melt. Record temperatures in Siberia this summer, on top of a growing incidence of forest fires, have also convinced Russia that it needs to treat climate change seriously. Speaking last month, Putin said that the damaging effects of climate change were now 'so obvious that even the most heedless can no longer dismiss them'.
The less obvious reason for Russia's concern reflects developments that lie at least partially outside its control. The point is that the more successful the Europeans and the UK are in weaning themselves off fossil fuels, the worse it could be for the Russian economy, given that it is still so dependent on exporting oil and gas. Russia is also worried about EU plans to introduce a carbon tax on imports.
Of course, it could be said that Russia would be in a stronger position if it had taken long-standing Western advice to diversify its economy away from energy. But this neglects the fact that Europe's demand and Russia's supply make for a natural trade partnership – or at least they have done until now. If this is to change, as Russia appreciates, it would be better to have a seat at the table, rather than stand on the sidelines, when targets, taxes and new technologies are discussed.
As the recent UK and EU panic over gas prices has shown, it would be premature to forecast sharp cuts in Russian energy imports – and the likely opening of the new Nord Stream 2 pipeline this winter makes this even less likely, at least for a while. If, however, the dynamics of the energy market are to change – with 'green' gas, carbon capture for coal, as well as renewables and nuclear, coming to the fore – then Russia has a contribution to make.
In the run-up to COP26, Russia said it planned to achieve carbon neutrality by 2060. This may not be 2050 – by which point much of the developed world has pledged to be carbon neutral – but it is equal to China and better than India's target of 2070. In Glasgow, Putin has spoken about forest management (by video) and Russia has signed up to the deforestation pledge – though like China and India, it has not signed up to the methane-gas emissions target. It is also worth noting that, in the global league of carbon emitters, Russia is not only a very, very long way behind China (it emits a sixth of what China does) – it is also behind India and the EU. And it has plenty of opportunity to make radical improvements, as it continues to modernise and replace Soviet-era infrastructure.
Thirty years after the end of the Cold War, there are precious few forums where Russia, the Europeans and the US are talking productively and reaching agreements, however partial and inadequate they might be. If Russia is now showing a cooperative attitude on climate change – which it is – and a desire to participate in an international endeavour, that is surely a plus in itself.
Mary Dejevsky is a writer and broadcaster. She was Moscow correspondent for The Times between 1988 and 1992. She has also been a correspondent from Paris, Washington and China.
Picture by: Getty.
To enquire about republishing spiked's content, a right to reply or to request a correction, please contact the managing editor, Viv Regan.