The Yorkshire cricket scandal: letting racists off the hook
Blaming 'systemic racism' for the abuse of Azeem Rafiq blunts the seriousness of these allegations.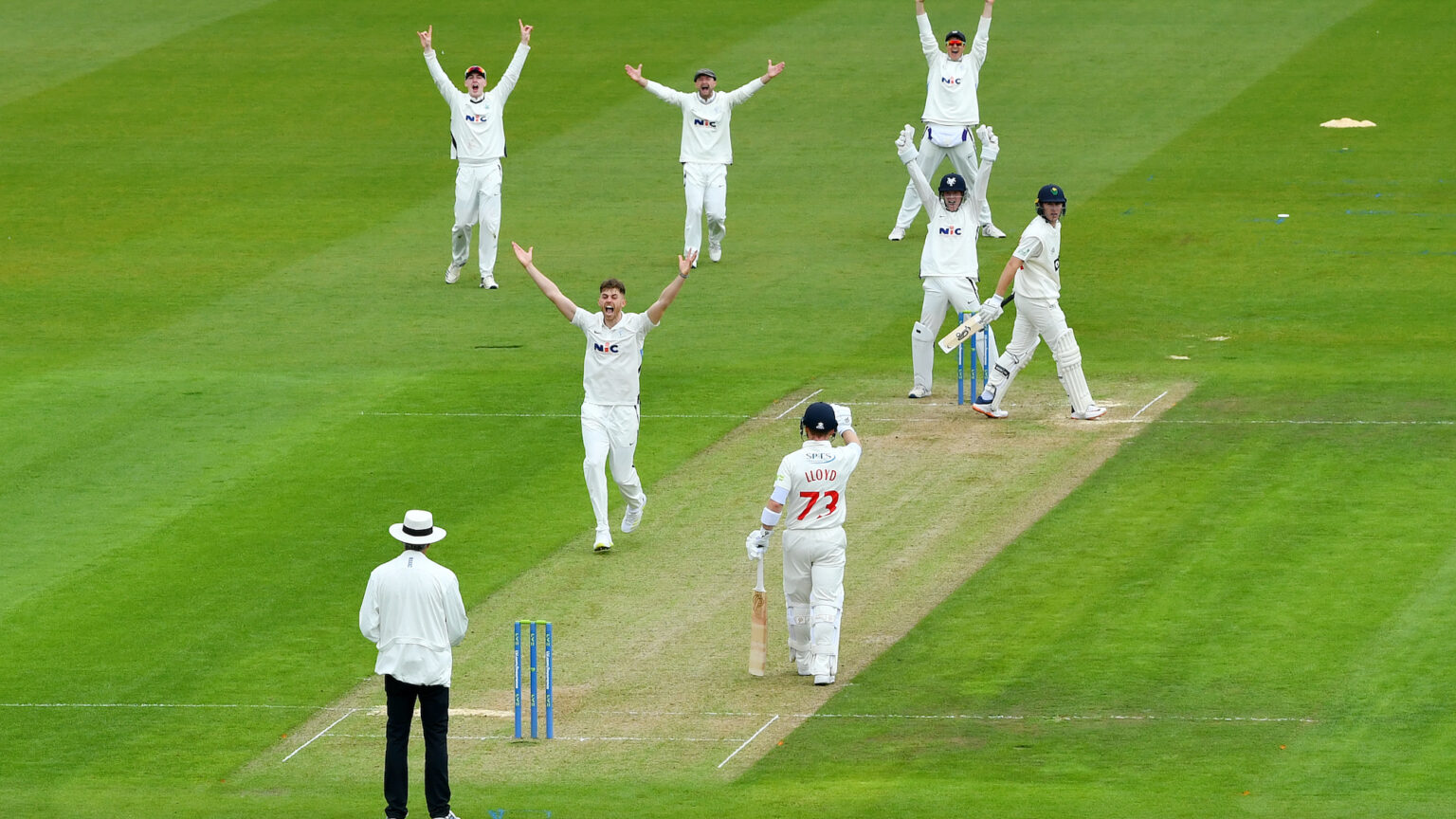 'I think there is institutional racism across society.'
This was the response of Tracy Brabin, the mayor for West Yorkshire, when asked on BBC Two's Newsnight if Yorkshire County Cricket Club has a problem with racism. It's a telling response. Former cricketer Azeem Rafiq has made a number of specific claims about the racial abuse he faced from teammates during his Yorkshire career. But Brabin did not focus on those. She didn't even condemn those allegedly responsible. Instead, she blamed society as a whole for Rafiq's treatment. She held us all, in some way, responsible for the unpleasant goings-on at Yorkshire CCC.
And, by all accounts, those goings-on really were grim. Rafiq spent 10 years as a senior player at Yorkshire during two separate spells before leaving the club in 2018. Last year, in an interview published on ESPN Cricinfo, Rafiq claimed that he endured racial bullying throughout his time at Yorkshire and even contemplated suicide. Rafiq then launched a claim for unfair dismissal, which is still being considered by an employment tribunal. And Yorkshire CCC itself initiated an independent investigation into Rafiq's allegations, the results of which have fuelled the current controversy.
This investigation detailed many instances of the rather nasty abuse Rafiq experienced at Yorkshire. His teammates repeatedly called him a 'Paki'. They pointed to corner shops and asked him, 'Does your dad own those?'. They also told others not to talk to Rafiq because, well, he was 'a Paki'. Rafiq has even alleged that former Yorkshire and England captain Michael Vaughan said to him and two other Asian players before one game in 2009: 'There are too many of you lot, we need to do something about it.' Vaughan denies the accusation, but a second Yorkshire player, Rana Naved-ul-Hasan, has since told ESPN Cricinfo that he, too, heard the remark.
There are many more allegations and claims where those came from, too. Whether they will all stand up, especially the more lurid ones, remains to be seen. But they do appear to point to a particular problem of a racially discriminatory environment at Yorkshire County Cricket Club.
Sadly, this is not news. Up until 1992, an informal rule prevailed that said only players born within Yorkshire county boundaries were allowed to play for the county. For decades, this effectively shut out local, foreign-born cricketers. So despite the enormous popularity of cricket among Yorkshire's large immigrant communities, no British Asian player represented the county until the mid-2000s. Back in 1998 56 MPs, led by Jeremy Corbyn, put forward a parliamentary motion calling for action from the English Cricket Board over reports that Yorkshire CCC suffered from 'a culture of racial exclusion, racial stereotyping and… racial abuse of black and Asian cricket players'.
Yorkshire cannot simply ignore the investigation into Rafiq's allegations. Or decide, as it did last week, that 'there is no conduct or action taken by any of its employees, players or executives that warrants disciplinary action'. There are questions it needs to address over Rafiq's treatment. And there are specific individuals involved who may well have done things they should be ashamed of.
But that is not how racism is discussed these days. In the specific problems at Yorkshire County Cricket Club the likes of Tracy Brabin see something else. They see a sign of British society's entrenched bigotry. Further proof that there is something racist and rotten in our midst.
It's quite the leap, but it's one our media have been quick to take in recent years. One pundit writes that 'the racism that cricketer Azeem Rafiq suffered… goes beyond the county to the very heart of the English game'. 'The ultimate lesson [of the Rafiq affair]', writes another, 'is how many of our institutions are indicted', from the 'education system that sent these individuals out into the world utterly ill-equipped for modern society' to the 'legal system that advised Yorkshire not to take any disciplinary action'. It prompted one pundit to conclude that Rafiq's treatment 'speaks to post-Brexit England as a country where racism is endemic and normalised'.
This extrapolation, from a specific case of alleged racial harassment and bullying to a broader condemnation of English society, is completely unhinged. There is little about the Rafiq case that speaks to post- or even pre-Brexit England. Every single empirical survey of social attitudes shows Brits have never been more tolerant. That is what makes the idea that a British Asian sportsman could have been routinely racially denigrated by his teammates – in the 2010s! – so shocking.
By using the Rafiq case to damn society as a whole, pundits and politicians are betraying their own prejudices about supposedly racist and xenophobic Brits. And by invoking 'systemic' or 'institutional' racism in broader society, they are diffusing the responsibility of actual, individual perpetrators. After all, if everyone is guilty, then no one is guilty.
There are serious questions to answer over the treatment of Rafiq. But these are for Yorkshire County Cricket Club, not for society as a whole.
Tim Black is a spiked columnist.
Picture by: Getty.
To enquire about republishing spiked's content, a right to reply or to request a correction, please contact the managing editor, Viv Regan.