The rise of the race fakers
A Canadian professor who pretended to be indigenous is the latest to be exposed.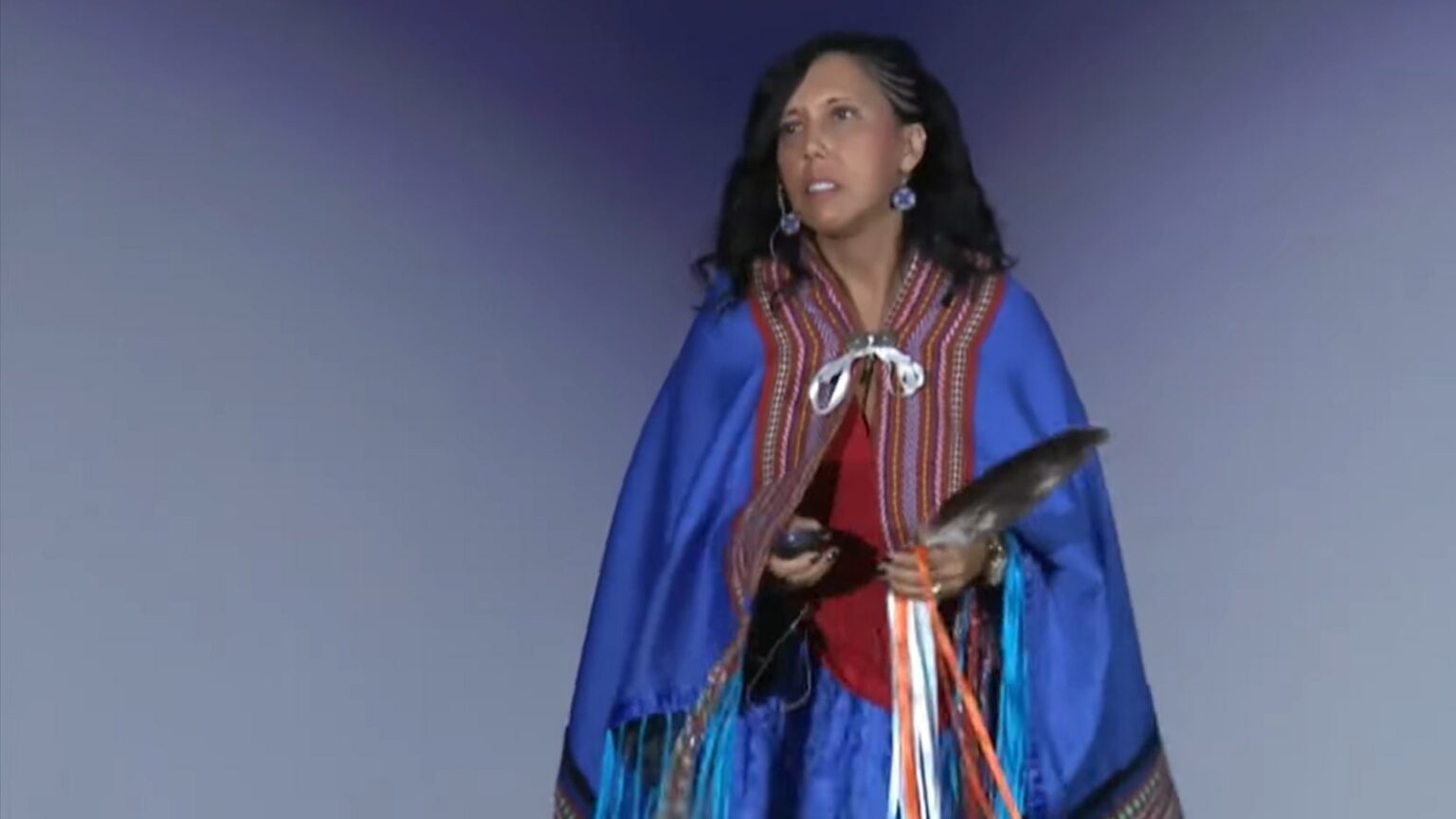 'Morning Star Bear' is the name Carrie Bourassa chose to express her 'indigenous' identity. Bourassa, a professor at Saskatchewan University and one of Canada's top health experts, has spent years claiming to have First Nations heritage. But she has now been outed as a bog-standard white Canadian. She has also been suspended from her university post and has stepped down as scientific director of the indigenous wing of a Canadian health body.
Bourassa previously claimed to have a grandfather who was a member of the Métis group, a people with mixed indigenous and white heritage. In a TEDx talk in 2019, she said she had suffered from racism as a child and that the spirits of her ancestors were present on stage with her.
One of Bourassa's colleagues, who is herself from a First Nations background, became suspicious when she noticed that Bourassa had started wearing more traditional-looking clothes, particularly when appearing in public. She also noticed that Bourassa had started claiming to have two additional First Nations groups, the Anishinaabe and Tlingit, in her heritage.
Bourassa's colleagues decided to investigate her genealogy. They also told the Canadian Broadcasting Corporation (CBC) about their suspicions and it conducted its own investigation into her.
The revelations were extraordinary. CBC found no evidence of Bourassa's supposed First Nations ancestry. Her roots are, in fact, European. Bourassa's own sister has admitted that her 'description of our family is inaccurate' and 'not rooted in fact'.
Faced with these findings, Bourassa claimed that she was adopted into the Métis community in her twenties by a friend of her grandfather. But this contradicts her earlier story.
It might seem strange to delve into someone's racial origins. But the signs of potential fakery were becoming so clear that Bourassa's colleagues no doubt felt they had little choice. After all, she was effectively claiming to be a representative of indigenous people in her work.
This is not an isolated case, either. Earlier this year, Suzy Kies, co-chairman of the Canadian Liberal Party's Indigenous Peoples' Commission, had to resign under similar circumstances. A Radio Canada investigation was unable to confirm her claims that she had a First Nations background. One researcher said that she had 'no indigenous ancestors [going back] at least seven generations'.
None of this stopped Kies speaking on behalf of First Nations people. Most infamously, back in 2019, a Canadian school board consulted Kies over what to do with the books in its library that had 'offensive' representations of indigenous people. The school board eventually pulled thousands of books from the shelves, and even held a 'flame-purification ceremony' in which 30 of the offending books were burned. The book-burning scandal even started a row over indigenous reconciliation in the last Canadian election.
This race fakery is not unique to Canada, either. In the US, Democratic senator Elizabeth Warren has claimed on numerous occasions to be a Native American. But when she accepted Donald Trump's challenge to take a DNA test, it showed that she was just 1/1024th Native American – a proportion so low as to be meaningless.
So what is driving this trend? Why do some people feel the need to pretend to have an indigenous heritage?
Ultimately, the fashion for race faking speaks to the lure of victimhood. The Oppression Olympics creates a perverse hierarchy, in which those who can claim the most victimhood points are seen as the most deserving of a voice. Often this just means hamming up certain characteristics – your race, your gender, your sexuality. But in extreme cases, people are driven to fashion new identities entirely or to invent stories of victimisation.
This is a toxic and reactionary trend.
Paddy Hannam is editorial assistant at spiked. Follow him on Twitter: @paddyhannam.
Picture by CBC/TEDx/YouTube.
To enquire about republishing spiked's content, a right to reply or to request a correction, please contact the managing editor, Viv Regan.