The demonisation of Poland and Hungary
Pro-EU media are wrong to portray them as would-be dictatorships.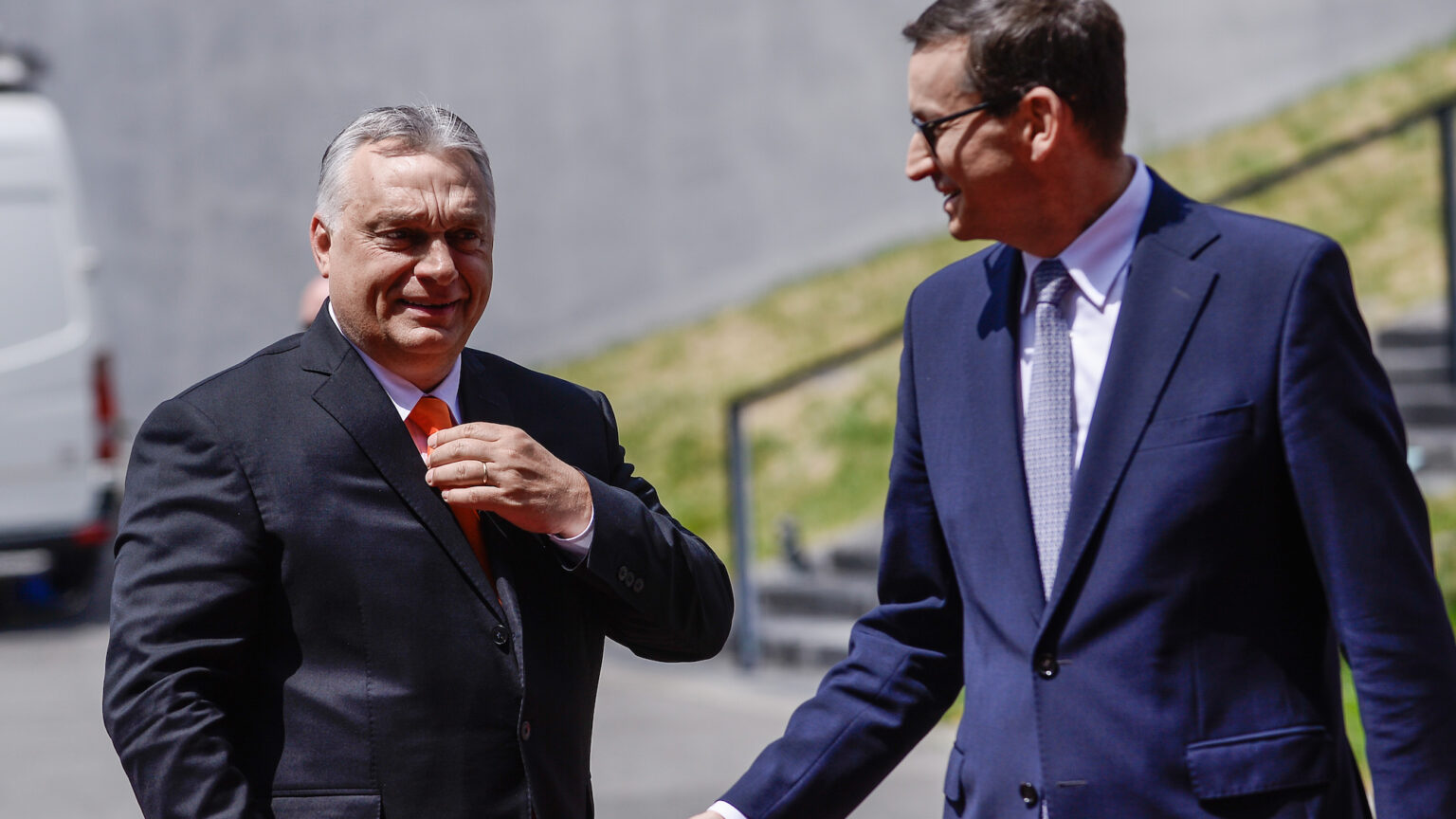 In our polarised media landscape, myths and untruths can spread like wildfire. In the absence of discussion and debate, journalists today often end up cultivating parallel realities. They see what they want to see.
You can see this distortion at work in the Western media's coverage of events in Hungary and Poland. If you were to take this coverage at face value, it would be easy to conclude that democratic life and the rule of law in these central European nations has been overturned by tyrannical and authoritarian governments.
So certain are Western journalists in their view of Hungary and Poland as dictatorial regimes in the making that their coverage routinely ignores anything that contradicts it – such as the freedom of assembly enjoyed by these nations' citizens. For instance, I have watched large demonstrations of angry protesters in Budapest. I have seen people hurl abuse at the government. If Hungary really was as authoritarian as Western reporters claim, these protesters would surely be met by a heavy-handed response. But the protests I saw went ahead without incident.
Compare that with the way demonstrations are policed in France. Between November 2018 and January 2019, the gilets jaunes staged several large protests in Paris and around the country. Thanks in the main to the French police's brutal tactics, hundreds of protesters sustained serious, life-changing injuries.
Yet where were the op-eds decrying the 'tyrannical instincts' of the French police? Where were the reports alluding to the 'growing dictatorship' in France? It seems that those who routinely condemn Hungary or Poland as authoritarian regimes are blind when it comes to the clear instances of authoritarianism among Western European states.
This double standard in reporting is now so thoroughly entrenched, few even notice it. Journalist David Aaronovitch provides a paradigmatic example of such tendentious commentary in a recent piece for The Times, entitled 'EU dither is allowing Putinism to take hold'.
As an unapologetic Remainer, Aaronovitch regards Poland and Hungary's continued assertion of national sovereignty as a threat to the European Union. He is of course entitled to reject the principle of national sovereignty and to argue for the primacy of European federalism. However, instead of arguing his federalist case, he calls on the EU to stand up to Hungary and Poland on the grounds that they 'are fast sliding towards authoritarianism'.
Since Aaronovitch is a bit short of examples to back up his claim about the authoritarian nature of either Poland or Hungary, he relies instead on assertion and innuendo. 'What we're talking about here', he claims, 'is a creeping Putinisation in which voting is allowed, but the governing party increasingly holds all the aces'.
It is far from clear how the system of voting in either Poland or Hungary serves as evidence of 'creeping Putinisation'. Take Hungary. There has never been a serious claim of electoral fraud, even by opposition politicians, made against Viktor Orban's government. Whether Aaronovitch believes it or not, in Hungary ballot boxes do not disappear and the votes are counted.
How does Aaronovitch explain the victory of the opposition parties in Budapest and elsewhere during last year's local elections – if, as he implies, the 'governing party holds all the aces'? How does he explain the fiercely fought General Election campaign that is going on in Hungary at the moment? By all accounts, the outcome is very hard to predict, which would not be the case if the governing party 'held all the aces'.
The main target of Aaronovitch's animosity, of course, is Hungary and Poland's assertion of national sovereignty. He takes great exception to the recent decision of Poland's highest court, the Constitutional Tribunal, to 'tell the EU that Polish courts could overrule EU ones'. For Aaronovitch, Poland's assertion of the primacy of Polish law within Polish borders represents a 'steady slide towards authoritarianism'.
Suggesting that EU law must prevail in Poland in order for Poland to resist a 'steady slide towards authoritarianism' is a curious example of doublespeak. The decision to question the supremacy of EU law over the Polish constitution is not an authoritarian move. It is an attempt to defend the sovereignty of Polish legal institutions.
This demonisation of Hungary and Poland is similar to the pro-EU 'Project Fear' campaign pursued during the Brexit referendum. Aaronovitch talks of the 'stakes' being 'incredibly high' in the dispute between Poland and the EU. And he denounces the 'long and dismal catalogue of measures' taken by the governments of Hungary and Poland, while adding the caveat that 'none of them involves executions or torture'. Why bring up 'executions and torture' if not to imply that Poland and Hungary are only being kept from a further descent into state violence by their membership of the EU?
This really is a warping of reality. Poland's rejection of the supremacy of EU law might be unacceptable to Remainer journalists. But to represent it as an authoritarian move is intellectually dishonest.
The governments of Poland and Hungary are not wannabe dictatorships. They are merely asserting their national sovereignty – a principle that all democrats should support.
Frank Furedi's 100 Years of Identity Crisis: Culture War over Socialisation is published by De Gruyter.
Picture by: Getty.
To enquire about republishing spiked's content, a right to reply or to request a correction, please contact the managing editor, Viv Regan.