'Trans activists are trying to bully people'
Andrew Sullivan on how the LGBT movement abandoned the 'liberal spirit'.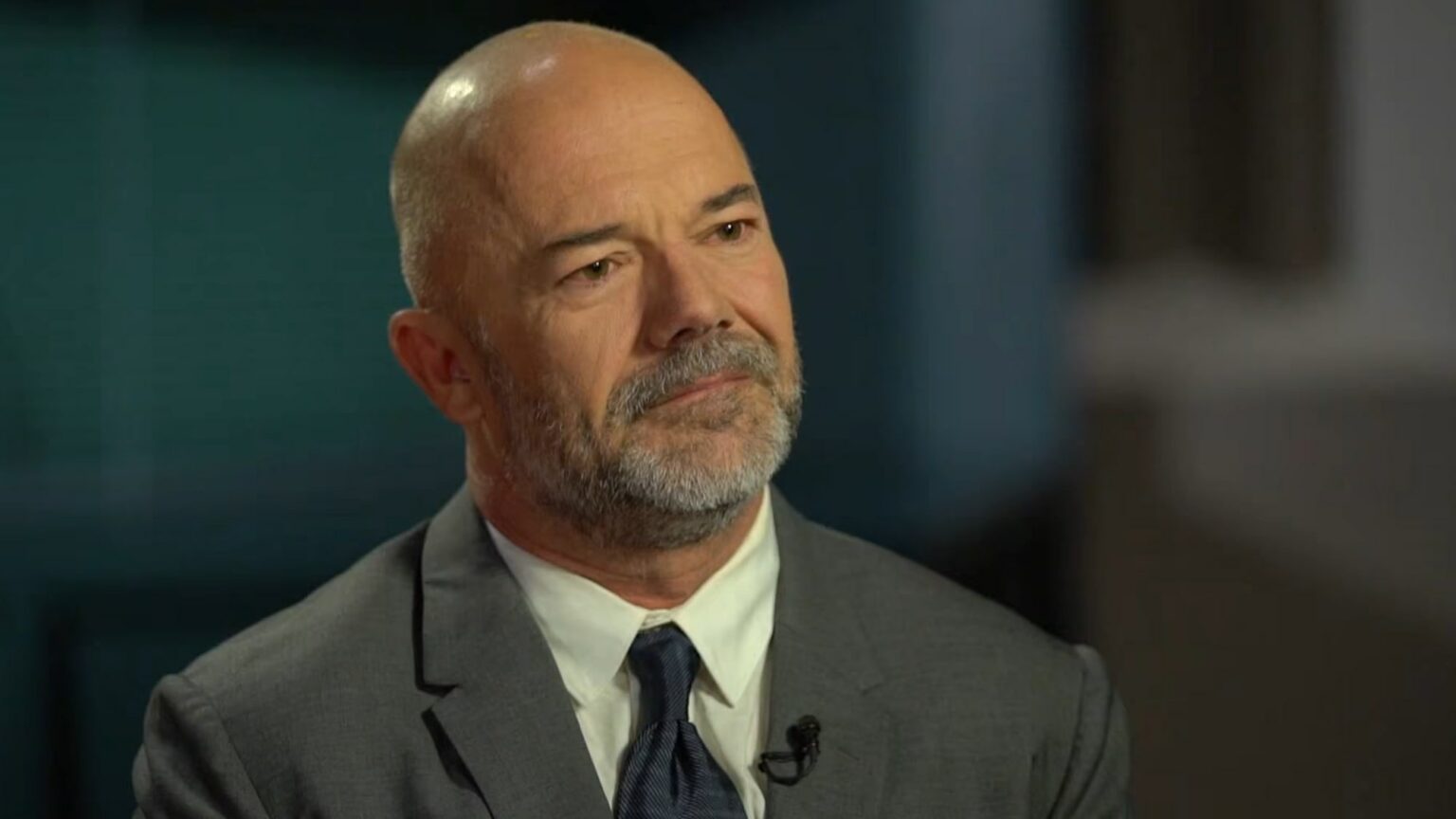 The gay-rights movement is among the most successful civil-rights movements of recent times. In the space of a few decades, gay people went from being despised and marginalised to being embraced by the mainstream. This movement won equality by persuading people. In contrast, today's LGBT activists view debate as violence. 'My existence is not up for debate' is a common trans-rights mantra. Meanwhile, critics of the movement's excesses are routinely harassed, hounded and branded 'transphobic'.
Andrew Sullivan – former editor of the New Republic, founding editor of the Weekly Dish and author of a new essay anthology, Out on a Limb – was a prominent figure in gay-rights commentary and activism, but has since grown concerned with the direction and tactics of the LGBT movement.
Andrew joined Brendan O'Neill for the latest episode of his podcast, The Brendan O'Neill Show. What follows is an edited extract from their conversation. Listen to the full episode here.
Brendan O'Neill: If people raise any criticisms or questions about the idea of transgenderism or the excesses of the trans movement, they face pushback. You and I have experienced this. You have argued that, by attacking the whole idea of biological sex, the trans movement is having a very harmful impact on people whose identities and rights are based on sex. To what extent do you see the trans movement as a regressive force that is undermining some of the great gains for gay rights and women's rights of the past 50 years?
Andrew Sullivan: I am in no way hostile to transgender people's rights, dignity, equality and humanity. But at the same time, I cannot believe that trans people are indistinguishable from actual women or actual men. I am sorry, but I cannot say it, because I do not believe it is true. I think it is self-evidently untrue.
The arguments have changed. Campaigners started by saying that sex is different to gender. And they ended by saying that gender replaces sex. It is the second part that I will not acknowledge. That's all. I am reminded of George Orwell's dictum that the party's final command is for you to deny what is in front of your eyes.
We only have to talk about these issues because these activists are insisting that, for example, 'people' have periods as opposed to 'women'. 'People with uteruses', 'non-prostate owners'… these are the new terms used to deconstruct people. It is all driven by a belief that we have to dismantle language as well as liberal society itself – to destroy all categories that are fixed, or that might in any way be used as a means for supporting 'power structures'. Why has society not had the strength to say that these guys need some mental-health support?
O'Neill: There is another problem here, too, which is the impact that this kind of campaigning has had on some of the very positive developments of the past 50 or 60 years. Lots of young girls are now presenting themselves for transition. Many of them are lesbians. There is something about the social value attached to becoming a trans male that seems more attractive to them than being an old-fashioned lesbian. We may be medicalising lesbians out of existence. And there is also a rehabilitation of homophobic attitudes taking place. Some trans activists refer to same-sex attraction as 'genital fetishism'. Is this new generation of campaigners undermining gay and lesbian rights?
Sullivan: In the past, the trans lobby had very sane and much braver leaders. The main group for trans rights in the US was led for a long time by a rather brilliant person who was ousted in a coup by younger activists. So it's not just a minority of trans people that we are talking about – historically, it has also been a minority within trans activism.
One of the things that gay people were often known for in the past was our defence of free speech. In the US, we had basically no protections except the First Amendment. People could not stop us producing magazines and newspapers for each other. We were always the rebels. And now we are the censors. It is not in the spirit of gay people. This is alien to us. We are not the puritans – we are the resistance to puritanism. It's absolutely horrifying to see our great culture of rebellion, revolt and free speech turned into a fucking church.
My deepest worry is the fact that although gay people are secure in a handful of countries in the West, they face real and horrifying oppression around the world. Yet stuff like Drag Queen Story Hour is being fed directly into right-wing dark channels that really despise gay people. And it is being used to render people's lives on this planet much more precarious. I cannot forgive that. It makes me incredibly angry.
O'Neill: You mentioned free speech there. The gay-rights movement was known for its support for freedom of speech, its countercultural tendencies and its desire to publish things that were allegedly unpublishable or unfit for public consumption. Across the countercultural movement of the 1950s, 1960s and 1970s, particularly on sections of the left, there was a belief that free speech was the best tool that oppressed minorities had for making the case for their own freedom. As you have described, that has changed radically. Now, minority-group movements are often better known for censorship. The trans lobby is a very good example. How problematic do you think this cavalier attitude to freedom of speech has become? And how would you convince some of these younger people that freedom of speech is actually pretty important?
Sullivan: I would tell the story of the most successful civil-rights movement of modern times. The only reason gay people made our civil-rights gains was because of our speech rights. When I wrote a case in support of gay marriage in 1989, it was regarded as a completely preposterous notion. But because of a mischievous editor who wanted to stick it to conservatives for their double standards on marriage, and because I was a young gay man who was trying to imagine the future, it was published. In today's climate, that piece might never have run.
When I produced my anthology on same-sex marriage, I included pros and cons. I published some of the most right-wing religious figures. That was in the liberal spirit. And that liberal spirit achieved an amazing thing in one generation: it changed people's minds. I look at today's campaigners and wonder who they are trying to persuade. Actually, they are not trying to persuade anyone. They are trying to bully people. It's an extraordinary paradox that the people who were most fucking bullied growing up now inflict that on others. It makes me as upset as it makes me angry. They have lost their way.
I am part of the generation that did this civil-rights work, all while we were dying. The current generation treats that work as if it is irrelevant, meaningless and insufficient. The contempt for us from that generation takes my breath away.
Andrew Sullivan was talking to Brendan O'Neill in the latest episode of The Brendan O'Neill Show. Listen to the full conversation here:
Picture by: YouTube/CBC News.
To enquire about republishing spiked's content, a right to reply or to request a correction, please contact the managing editor, Viv Regan.