Netflix and the woke power play
Millennial creatives are using identity politics to rise up the corporate ladder.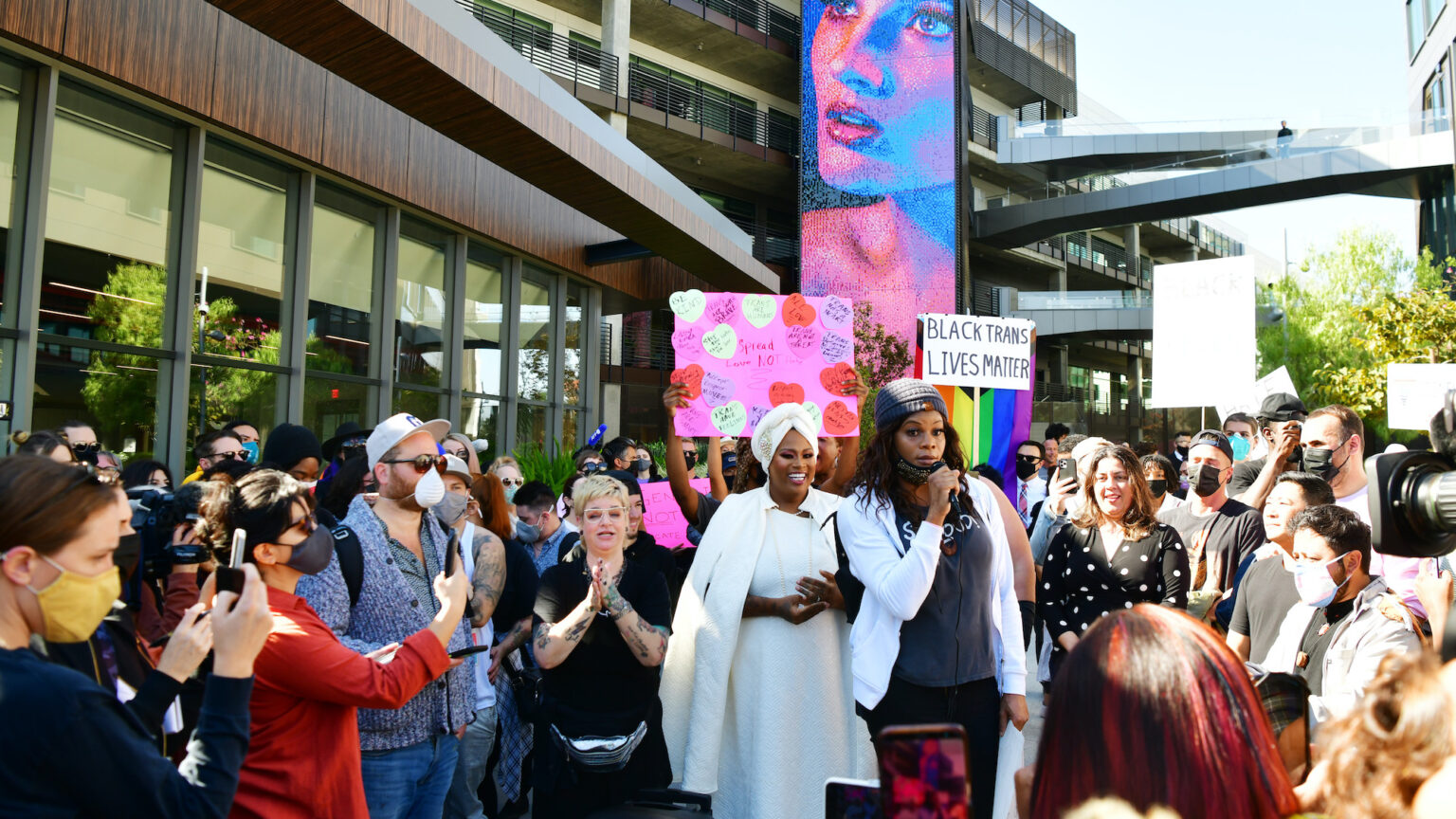 As corporations go, Netflix is as woke as they come. In 2018, for example, it fired one of its executives for using the n-word, even though he used it purely descriptively to talk about offensive words.
The trouble with being a woke corporation is that once you go down that road, you can never be woke enough in the eyes of the truly woke. Netflix has discovered this recently after it came under fire from some of its own employees and creatives for daring to host Dave Chappelle's latest show, The Closer. They accuse Chappelle of transphobia, and want his show cancelled. Last week, Netflix employees even joined trans activists in a protest outside Netflix's Los Angeles offices.
Netflix is not alone in having its own staff attempt to censor its content. Many other media corporations have also found their woke credentials challenged by their millennial employees. Spotify faced a mini rebellion last year over some of the episodes produced by its biggest podcast star, Joe Rogan. Spotify employees complained that they found some of Rogan's guests and content offensive, and demanded editorial oversight over his show. They threatened to stage a walkout unless they received it.
Young woke employees doubling-up as freelance censors are also busy in publishing. Penguin Random House Canada faced the wrath of fragile millennial staff members when they discovered Penguin was publishing controversial psychologist Jordan Peterson's new book. And trans booksellers were outraged when independent bookstores received copies of Abigail Shrier's Irreversible Damage: The Transgender Craze Seducing Our Daughters from the American Booksellers Association. The ABA swiftly apologised for including Irreversible in its July 2021 mailout to its 750 member bookstores.
Publishing is fast becoming a career choice for ambitious would-be censors. They are particularly active when it comes to trans-related issues. One group of individuals from across publishing wrote a letter to the Bookseller, attacking 'transphobia… in the British book industry', and demanded that it stop publishing books that supposedly promote it.
But it is not just trans issues that are prompting internal outrage at large publishers. Earlier this year, 216 employees at Simon & Schuster in New York signed a petition insisting that it sever its ties with writers associated with the Trump administration. This included former vice-president Mike Pence, who had just signed a two-year publishing deal with Simon & Schuster.
It is clear that woke ideology has inspired some of those working in the media to demand what is, in effect, editorial control over their employers' content. This new generation of media employees is seemingly unwilling to tolerate anything that it deems offensive. David Shelley, the CEO of Hachette Book Group, and Clare Alexander, a literary agent, told the House of Lords communications and digital committee that publishers now have to warn new recruits that they may have to work on books by people they don't agree with.
Large media corporations should not be surprised that some of their employees now aspire to the role of company censors. Woke companies like Facebook, YouTube or Netflix have already attempted to shut down offensive views. Their employees are merely demanding that these already woke companies go a step further.
However, there is also another reason why the new generation of media employees seek to out-woke those running their companies. Many employers and executives have stumbled on to wokeness by accident, and see it pragmatically. But the young are different. Socialised into identity politics, they are true believers.
They are also ambitious. They know that they can use wokeness to promote their own interests. Their demand for editorial oversight is therefore also a power play. As commentator David Brooks has pointed out, 'wokeness is not just a social philosophy, but an elite status marker, a strategy for personal advancement'.
So protests, like the one against Dave Chappelle, are not just motivated by identity politics. They are also a means to gain power within an elite corporation.
Young employees who have fully internalised woke ideology can use their cultural influence to force their older bosses on to the defensive. They know that when they call out their company for not being sufficiently diverse or their bosses for their privilege, they will not meet with any resistance. After all, no company wanting to be woke will ever assert that it is sufficiently diverse. And no boss, determined to assert his own woke credentials, will openly defend his privilege.
Large corporations like Netflix or Penguin Random House cannot allow their employees to gain control over the production of their content. But their embrace of woke ideology has made them vulnerable. These Woke Young Turks know that. And they know that their social mobility is intimately linked to gaining power by out-woking their elders. Should they gain power, broadcasters and publishers will be even less likely to tolerate competing views and dissent. And that will be bad news for everyone.
Frank Furedi's 100 Years of Identity Crisis: Culture War over Socialisation is published by De Gruyter.
Picture by: Getty.
To enquire about republishing spiked's content, a right to reply or to request a correction, please contact the managing editor, Viv Regan.