Dave Chappelle: a true Gen X rebel
The Netflix walkout reveals the dreary, conformist world that millennials are ushering in.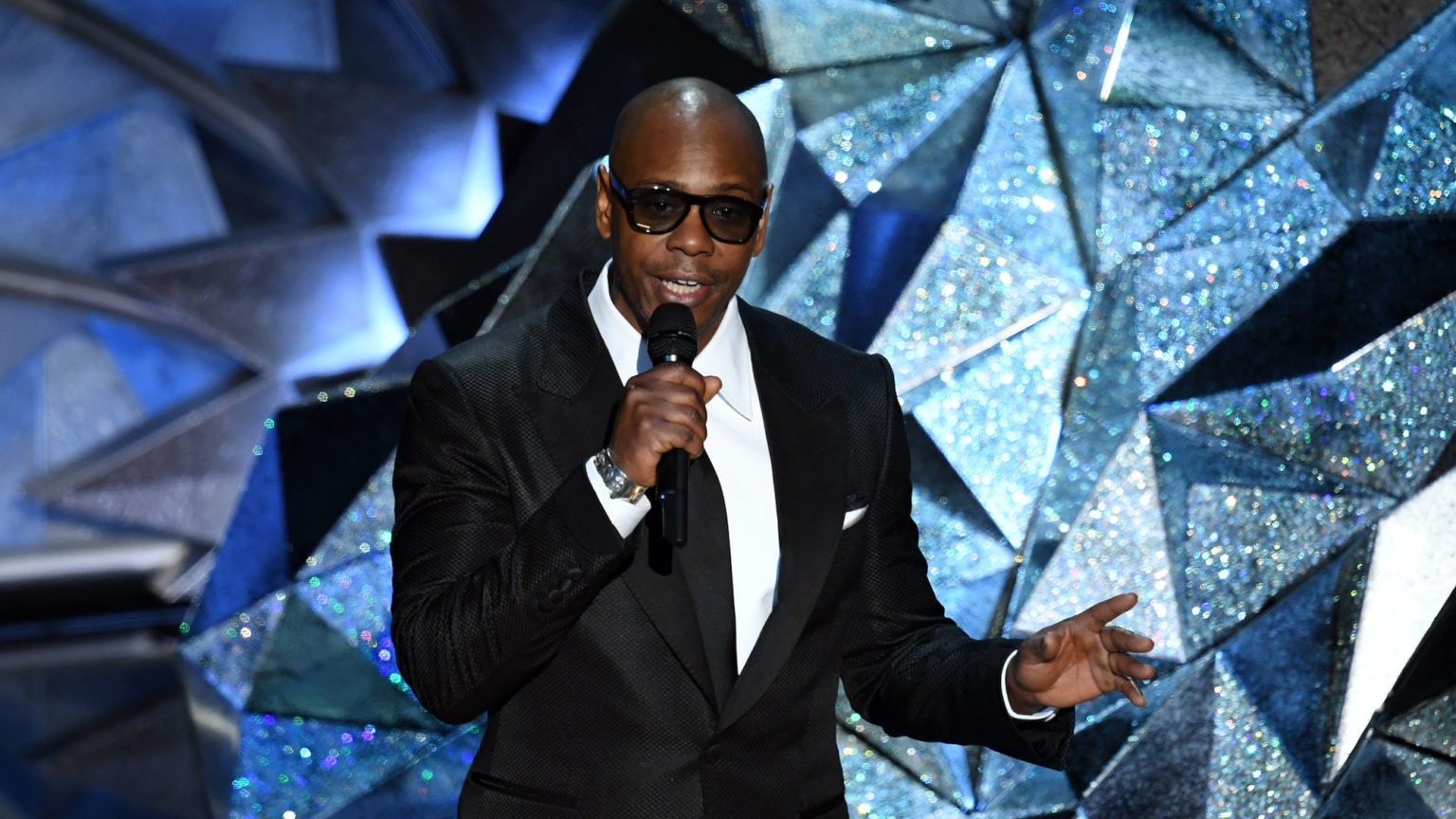 Like so many people with an opinion on the latest Dave Chappelle special, I haven't seen it.
I recently cancelled my Netflix subscription due to its morally and aesthetically questionable content (plus the existence of Amazon Prime) and spiked isn't paying me enough to reinstate my subscription just for this article.
But I don't even need to watch it. One, because I have seen all of Chappelle's previous specials. And two, because I trust him as a highly competent professional comedian to at least be attempting comedy, rather than using it as a means to push transphobic hate, as his detractors claim. And that attempt is good enough for me.
It's like how Roy Keane would be the first name on my team sheet every week. It doesn't matter if he's on top form or not, he's still going to give 100 per cent. And probably kick someone really, really hard.
Dave Chappelle has apparently kicked hard this time, but I doubt it's any harder than in his previous specials. His routines about LGBT issues have been singled out for criticism, but he's been doing those kinds of jokes for years. More likely, it's just that the world becomes increasingly stupid by the day.
And in that spirit, Netflix stars are now supporting a walkout of the streaming giant's staff over the new Chappelle special, The Closer.
Having worked in entertainment for 10 years, I can tell you with confidence that these stars will be acting on a firm point of principle. And that principle is: 'Please give me more money and fame, Satan, I will do literally anything you say.'
And these days, even protesting against a potential employer like Netflix will get you more clout and work in the long run, so long as you're seen to be on the 'right' side of particular causes.
With the Netflix staff members, I will generously allow that their activities may at least be tempered by a measure of genuine ideological zeal.
Let's examine the statements of Jaclyn Moore, a writer and showrunner on Netflix's Dear White People, whose boycott of Netflix kicked off this latest Chappelle cancellation season. There appears to be a mixture of hustling for more work combined with an ideologically driven call for censorship.
Moore begins by claiming 'I do believe in freedom of speech', but then goes on to say: 'I feel something needs to be done. Whether that's removing part of this special, whether that's amending the special in some way, I don't know.'
Yeah, not really freedom of speech then is it?
Moore adds: 'What I really want is I want companies to hire trans people to work there who can say, "Hey, we sure about this?". The fact of the matter is there are very rarely trans people in those rooms… We're very rarely in any decision-making positions.'
This is partly a call to get more trans people into high-level jobs – fair enough – but it is also another tacit call for censorship, as the obvious implication is that these trans decision-makers would have blocked or altered the Chappelle special before it even came out.
It comes down to the same old question: are you genuinely pro-free expression – in this case specifically within the context of comedy, and the extra benefit of the doubt we have rightly always granted that medium – or do you want to suppress it?
The proposed staff walkout is just the latest escalation in the war between these two competing worldviews (as well as a way for those stars who feel Netflix can't live without them to flex their muscles).
The walkout's organiser, Ashlee Marie Preston, says she wants to 'underscore the importance of responsible content offerings that prioritise the safety and dignity of all marginalised communities'.
Except, as Chappelle has already so wittily demonstrated in his comparisons between being a black man in America with being gay or trans, the goals of marginalised communities often bump up against each other.
Preston also says: 'We aim to use this moment to shift the social ecology around what Netflix leadership deems ethical entertainment, while establishing policies and guidelines that protect employees and consumers alike.'
This sentence is more difficult to unpack, but I take it to mean: 'We are about to make some really bad shows.'
In a sane world, Chappelle's jokes and opinions could co-exist on the same platform as his critics, especially on a service that is at least ostensibly for entertainment. But in a world in which someone's speech represents violence against others, and erases their entire existence (or something), then one must stand and the other must fall.
At heart this is all a battle between the mentality of Generation X – which Chappelle was born slap bang in the middle of, and which favoured caustic, ironic, intelligent commentary on popular culture – and the millennial mindset, which favours destroying everything that is good.
(As a millennial who identifies as Gen X, I am totally neutral on the subject.)
Chappelle is like an ageing, embattled Jedi making one last valiant stand against an entire army of robots, like in one of those terrible Star Wars prequels.
He is a master in the ways of the Force, but no one even cares about such things anymore. Art, freedom, the individual. These are not the values of the new order. Now the demand is for conformity, corporate messaging, the avoidance of all offence, and the relentless march towards a stultifying, grey world of fear and silence.
I am just a humble club comic, on a much lower level than Mr Chappelle. But I will always defend on principle the right of any comedian to take risks in the pursuit of humour, regardless of the specific content.
Dave Chappelle says he is Team TERF. That is a debate for another day. But I can proudly say I am Team Chappelle.
Nick Dixon is a stand-up comedian and writer. Follow him on Twitter / Instagram / TikTok: @nickdixoncomic
Picture by: Getty.
To enquire about republishing spiked's content, a right to reply or to request a correction, please contact the managing editor, Viv Regan.