In defence of 'Brown Sugar'
Even the Rolling Stones aren't safe from the bonfire of political correctness.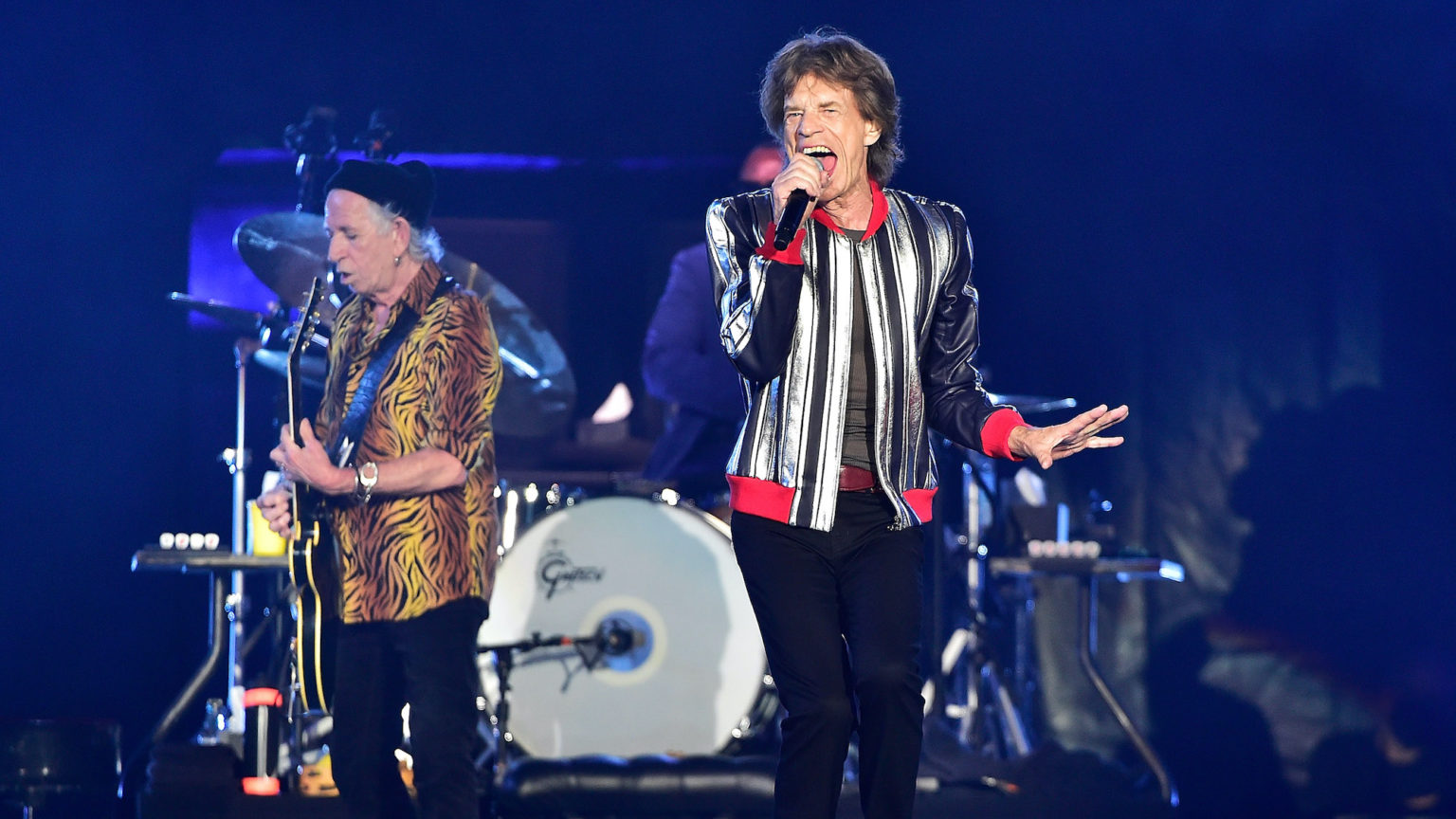 Full disclosure: I don't like the Rolling Stones.
So sorry, but I've always felt they were a few posh lads moonlighting as bluesmen.
Interestingly, Paul McCartney recently shared almost the exact same opinion. And we didn't even chat about it beforehand.
In further blasphemy, I believe the Beach Boys are far greater than the Beatles, the former in fact being the greatest musical group of all time.
This might all come down to my preference for the Apollonian over the Dionysian (a distinction Iggy Pop once explained to baffled talkshow host Tom Snyder). Or it may be that I am simply right, about this and everything else.
However, it now falls on me as a tireless defender of culture to stand up for the Rolling Stones – but on grounds of artistic freedom rather than aesthetic preference.
This is because the Stones have announced they will no longer perform the song 'Brown Sugar' due to, as far as I can gather, a few fannies complaining about the lyrics.
I have to say, the lyrics have never offended me. Partly because I didn't know what they were until today.
Like all Rolling Stones songs, 'Brown Sugar' is essentially an admittedly killer blues-rock riff with some cool shouting over it. The lyrics never seemed particularly central to the Stones' appeal.
But apparently the song, in touching on as many taboo topics as possible in a somewhat lurid scattergun approach, has caused offence. Especially in its references to slavery. These were obviously not on the pro-slavery side, but such things need to be spelled out for today's young audiences, who are more sensitive, and are also objectively bad people with no clue about art.
Oddly, Neil Young once got into trouble for the vehemently anti-slavery song, 'Southern Man', so perhaps it is simply a topic not best suited to rich, white musicians.
But should we really be censoring – or in this case, self-censoring – rock music for being controversial? I seem to recall that was kind of the whole point of it.
Ironically, it used to be the sexual content of rock'n'roll that caused a stir, with Elvis famously being filmed from the waist up on The Ed Sullivan Show due to his dangerously subversive pelvis.
Today, Cardi B is celebrated for her 'WAP' as the culture slides into porn-addled sexual degeneracy, while anything actually provocative in a social or political sense gets swiftly cancelled.
The Rolling Stones were of course formed in the wild era of the Sixties. But even since I grew up in the Nineties, the attitude towards edgy or challenging music has changed massively.
I recently revisited Eminem's The Marshall Mathers LP, which I used to enjoy as a teenager, lifting weights in my room after yet another harrowing school day, like a perfect cliché of Mr Mathers's angry, young, white, male demographic.
There is zero chance this album could get made now, due to basically all of the content. Perhaps that is why Eminem has now opened a spaghetti restaurant. Hopefully he won't get in trouble for cultural appropriation.
And can you even imagine something like Morrissey's 'The National Front Disco' being released now? Twitter would crash for about six days. To his credit, Morrissey would probably still release it. He has been perpetually cancelled for about 30 years anyway.
The Rolling Stones, now a mega-corporate, stadium-touring juggernaut, have been somewhat less brave.
Bands used to be so instinctively anti-corporation that the singers sometimes literally killed themselves if they sold too many records.
Obviously that wasn't ideal either, but in purely artistic terms this kind of sentiment produced great work. Bands like Nirvana, movies like Fight Club, comedy like Brass Eye… it was all edgy, subversive and ironic. A general 'f*** you' to the establishment.
We naively imagined this is how things would always be. Yet now we are in a very different world.
In hindsight, this art seemed to depend on a certain level of economic prosperity and general confidence about shared cultural values. You could attack the existing order from the privileged position of knowing deep down that it would remain intact.
But it didn't remain intact.
For one, the rise to cultural dominance of the left – or at least a certain offshoot of left-wing thinking – has meant that, while the image of 'the man' was once a fusty conservative who deserved shaking up, you are now far more likely to be censored by someone who still owns a Che Guevara t-shirt.
As Ben Folds once sang: 'Once you wanted revolution, now you're the institution.'
And beyond this lies the problem that we are now so divided and suffering from the relentless politicisation of absolutely everything – turbocharged by social media and exacerbated by the inherent tensions of globalism – that the notion of provocative, interesting art and popular culture has become a decadent luxury we can no longer afford, or just an obscure relic we cannot even decipher.
Thus, 'Brown Sugar' is just another once-beautiful artefact to be tossed on the bonfire of political correctness.
Whether that fire is fuelled by ideological purity, corporate greed, public backlash or a genuine desire not to offend, almost doesn't matter anymore. It all burns just the same.
Nick Dixon is a stand-up comedian and writer. Follow him on Twitter / Instagram / TikTok: @nickdixoncomic
Picture by: Getty.
To enquire about republishing spiked's content, a right to reply or to request a correction, please contact the managing editor, Viv Regan.