Kathleen Stock is the real victim of hate here
She has been subjected to a vicious intimidation campaign simply for speaking her mind.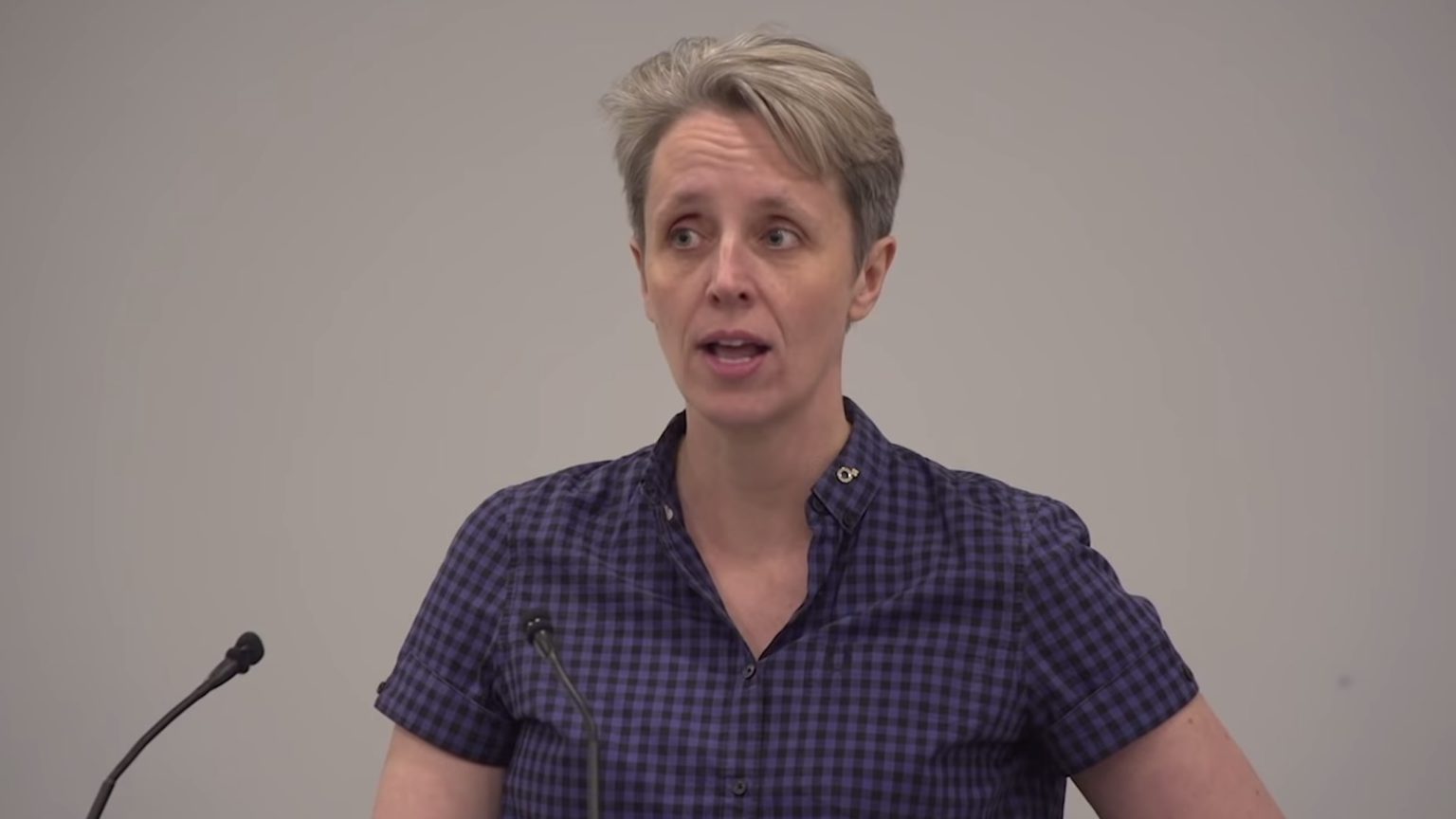 On Saturday morning I should have been sitting alongside Professor Kathleen Stock in a debate on 'hate, heresy and free speech' at the Battle of Ideas festival in London. But this was not how things turned out. Following a week of protests led by self-styled 'anti-TERF' activists at the University of Sussex and police concern for her safety, Professor Stock took the difficult – but entirely understandable – decision to stay away.
Stock put out a statement to be read out on her behalf in which she details the 'campaign of harassment' she has been subjected to at Sussex. What began with 'stickers all over my building talking about the "transphobic shit that comes out of Kathleen Stock's mouth"' morphed into 'posters that named me, defamed me and demanded I be fired'.
The Times reports that 'one social-media user shared a picture of a man with a gun and the invitation "Kathleen Stock rest your weary head". Another post described her as "on the wrong side of history" and said she would die alone.' In response, the police have advised her to stay off campus and to fit security cameras outside her home. They have also given her a dedicated telephone number to call if she feels threatened.
How has it come to this? How have we arrived at the point where a mild-mannered academic philosopher simply doing her job – thinking critically, raising questions and challenging new orthodoxies – faces death threats and poster campaigns calling for her to be sacked?
In her statement, Stock points to our 'moralising, self-aggrandising, polarised cultural moment', in which disagreement is marked 'as an instant sign of bad and corrupt character'. This is undoubtedly true. But there is more going on here. Over several decades notions of 'hate' and 'violence' have been relativised and misconstrued to such an extent that they have become untethered from reality. In the eyes of activists, it is Stock's work that is hateful – and insults, defamation, harassment and intimidation are presented as perfectly reasonable responses to it. It is Stock's tweets that are considered 'violent' and so death threats are an appropriate way to push back.
No doubt only a tiny number of activist students are driving the vilification campaign against Stock. But almost everyone now takes for granted the notion that words inflict psychic harm and threaten the safety of oppressed groups. One student told The Times that 'it should not be acceptable for a professor to say things that might hurt someone but might also invalidate someone's identity and persona and who they are'. This student is clearly taking her cues from Labour leader Keir Starmer, who said 'it's not right' to say that only women have a cervix and that this is 'something that shouldn't be said'. It is widely assumed that to make people question their sense of themselves is dangerous, but this is exactly what philosophers, like Stock, are supposed to do.
Today the definition of violence extends so far into the psychological that Stock's words are presented as a physical threat to transgender students. One poster targeting Stock states, 'It's our safety on the line'. The 'Anti-Stock Action' statement talks of the 'damage' Stock is causing and claims she is 'harmful and dangerous to trans people'.
'We are not up for debate', the statement reads. 'We cannot be reasoned out of existence.' In this brave new world, issuing death threats shows you are a morally good person while stating biological facts, such as 'only women have a cervix', is an act of violence. Calling for someone to lose their livelihood is acceptable but engaging in a philosophical discussion about what it means to be a woman is dangerous.
This is being driven by the creation and weaponisation of victimhood. Transgender people are presented as the most vulnerable group in society. They are supposedly traumatised from the moment they have their sex 'assigned at birth'. They then supposedly face a hostile world in which they are oppressed by biology and – even worse – socially constructed binaries that compel them to choose between being 'male' and 'female'. Yet rather than celebrating a society in which people are free to dress how they want and call themselves any name they please, transgender people find that the more they claim to be suffering the more they are applauded for bravery. This applause is not an act of kindness – it is exploitation. Woke activists are appropriating the struggles of transgender people in order to fuel their own moral purpose.
Activist students have not invented this perverse moral logic. They take their lead from others. Take for example the outrageous statement issued by Sussex UCU – the trade union meant to represent university lecturers, but which clearly has no intention of defending Professor Stock. Incredibly, when a colleague is facing death threats and calls to be fired, the UCU chooses to offer support to 'trans and non-binary communities at Sussex'. It claims that 'UCU will always fight for safe and secure working environments', but in a complete and wilful inversion of reality it does not see Stock as being in need of defending. Instead, it points to 'public discourses' that 'regularly devalue the lives of trans and non-binary people' as the biggest threat to campus safety.
Woke activists and their high-profile enablers urgently need to take a reality check. It is not those who are transgressing woke orthodoxies who are hateful, but those who are waging defamatory campaigns against named individuals. Academic discussion is not dangerous, but having your job and your livelihood put at risk certainly is. Threats to safety do not come from books or lectures, but from death threats. When we cannot see who the real victim is here, then we know society has lost its moral compass.
Joanna Williams is a spiked columnist and the director of Cieo.
To enquire about republishing spiked's content, a right to reply or to request a correction, please contact the managing editor, Viv Regan.