The Gypsy King reigns supreme
Tyson Fury's defeat of Deontay Wilder proves he's the greatest heavyweight around today.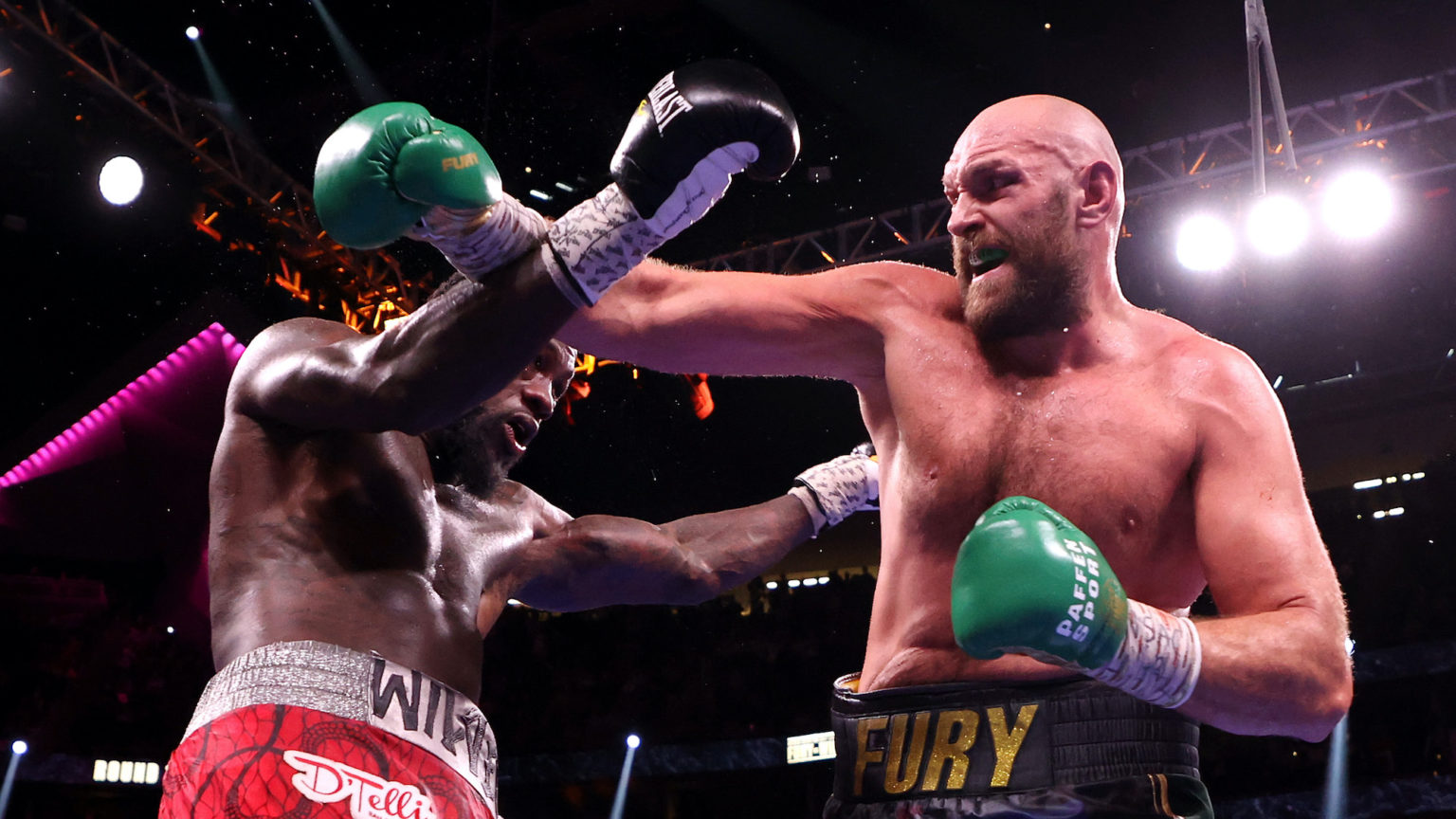 Tyson Fury has retained his WBC heavyweight title. He knocked out Deontay Wilder on Saturday night after 11 rounds of boxing at the T-Mobile Arena in Las Vegas. The fight was the third in a trilogy of contests between the two men, which resulted in one draw and two victories for Fury.
The fight was proof of the boxing cliché that styles make fights. Wilder is known for his knockout power, which sits behind his overhand right. Fury has previously been known for fighting at a distance, frustrating his opponents through long jabs and quick movement.
Both fighters played to their strengths in this contest. Fury outboxed Wilder. He was able to remove some of Wilder's threat by boxing on the back foot, while Wilder continued to threaten with long swinging overhand right shots, set up by his piercing jab.
But they both also demonstrated versatility. Wilder's own jabs, quick head movement and body shots during the middle rounds took some wind out of Fury. Fury also tied Wilder up by brutalising him up close.
Most fighters struggle to get up after being knocked down by Wilder. But Fury has made a habit of it. The first fight between the two in December 2018 ended with Fury seeming to defy gravity by getting to his feet after a seemingly devastating knockout blow in the 12th round. On Saturday, he rose yet again after two knockdowns in the third round. Fury was able to continue with technically brilliant boxing for eight more rounds, despite being knocked out by arguably the biggest puncher in heavyweight boxing.
We should not take anything away from Wilder. By round seven he looked like a defeated man, but he is capable of ending fights with a single shot. He was outboxed by Louis Ortiz for six rounds in 2018, before he knocked Ortiz out. He showed similar grit against Fury. While the Gypsy King dominated the middle rounds of the fight, Wilder remained capable of throwing big combinations right up until the 11th round. He remained a danger. Fury was forced to take shots and defend right up until a devastating combination finally finished Wilder off.
This leaves a big question: who can beat Fury? And how would he do it? Anthony Joshua showed his limits when he lost to Oleksandr Usyk last month. Usyk now holds Joshua's IBF, IBO, WBO and WBA heavyweight belts, which makes him an appealing target for Fury.
Usyk and Fury would be an intriguing fight, and arguably very difficult to call. Fury is more than capable of matching Usyk's boxing ability. Many believe he would beat Usyk comfortably. But Usyk's technical mastery could pose problems for Fury.
Fury could also face Dillian Whyte, a British big-hitter who faces Otto Wallin on 30 October. But if Fury can recover and continue to dominate after being knocked down by Wilder, then it is hard to see how Whyte would prevail.
For now Fury is the leading heavyweight in the world. His trilogy of fights with Wilder deserve to be seen as among the great trilogies in boxing history. We can look forward to some intriguing challenges in the future. Long live the Gypsy King.
Luke Gittos is a spiked columnist and author. His latest book, Human Rights – Illusory Freedom: Why We Should Repeal the Human Rights Act, is published by Zero Books. Order it here.
To enquire about republishing spiked's content, a right to reply or to request a correction, please contact the managing editor, Viv Regan.