'Misogyny is at the heart of gender ideology'
LGB Alliance director Kate Harris on how trans activism harms women and gay people.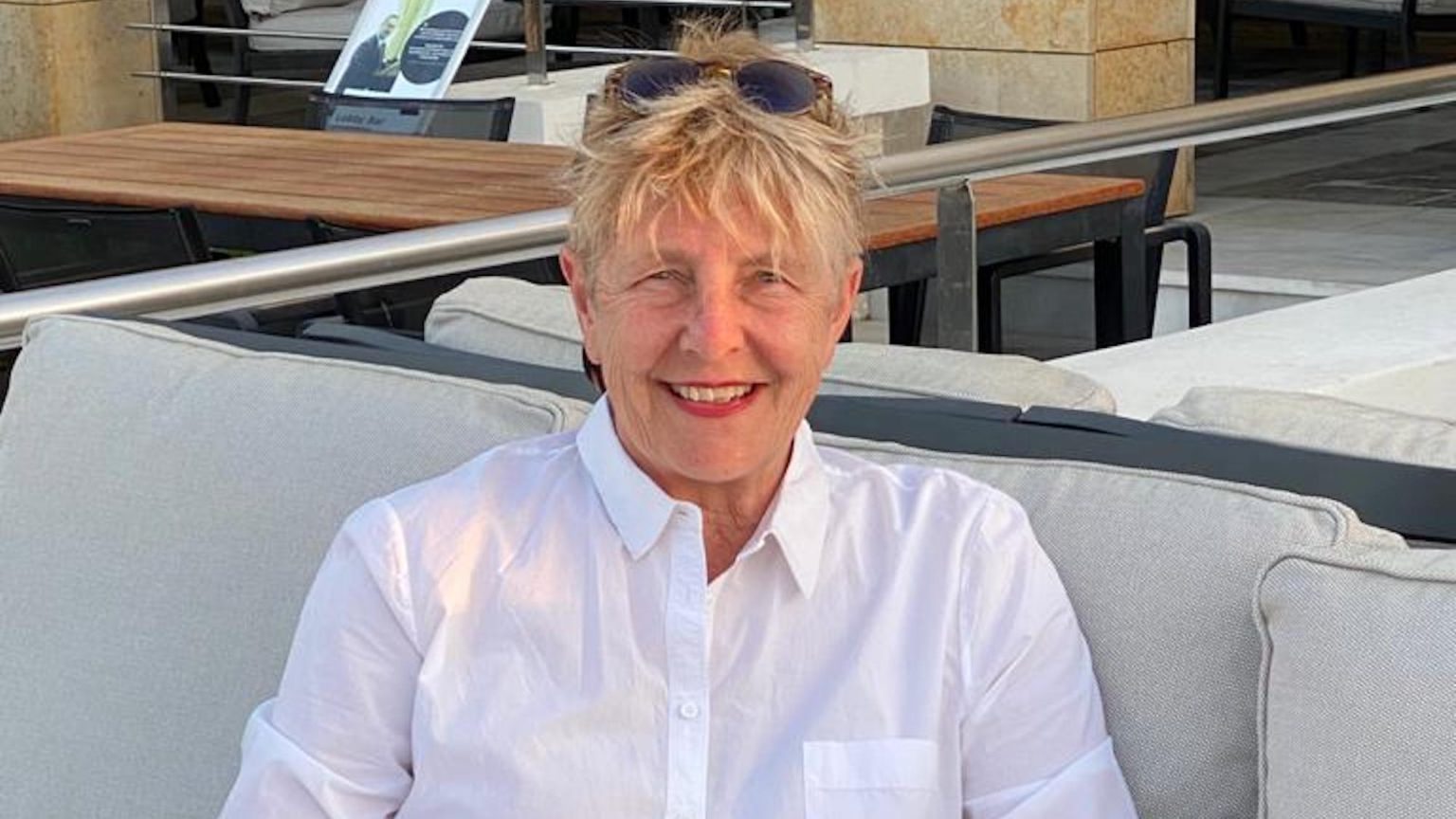 Before the Conservative Party conference had even begun this week, a row broke out over the LGB Alliance, a gay-rights charity, being given a stall. Several Conservative members, including a Conservative peer, said that the charity is transphobic and should have no place at the conference. The LGB Alliance says that it simply wants to protect the rights of lesbian, gay and bisexual people. Kate Harris is a director of the LGB Alliance and a former fundraiser for Stonewall. spiked caught up with her to find out what the LGB Alliance stands for.
spiked: Labour wouldn't host the LGB Alliance at its conference and members of the Conservative Party don't want you to have a stall at theirs. Why do you think this is?
Kate Harris: Every time that we sit down and speak to people, whether it's the Metropolitan Police, the Lib Dems, Labour or the Conservatives, they are nervous because they have read so many lies about us – that we are funded by the far right in America, that we're not actually lesbians or gays, that we are all white. If people are sending you a pack of lies about us, I think it's easy to get misled, which is one of the reasons we want to be at the conference.
spiked: Why did you start the LGB Alliance? Aren't there already charities that fight for gay rights, like Stonewall?
Harris: People like me built up a huge reputation for Stonewall. It became like a kite mark. If Stonewall approved of something, it was good, progressive and fact-based. So I can understand why some people continue to think that if Stonewall says something's okay, it's okay. But Stonewall really should have changed its name when it changed direction in 2015. It's now focused on gender-identity theory, which is quite different from our focus at the LGB Alliance. Our goals are about lesbian, gay and bisexual rights, as well as freedom of speech and ensuring that we make links with people who disagree with us.
When people say there is no 'LGB' without the 'T', they should look at the history of gay rights. Stonewall was a gay-rights movement until 2015. After that, I and other ex-trustees of Stonewall became worried that it was going off-piste. It was awful, because we had all come from Stonewall. We had all given our blood, sweat and tears to it. We felt we couldn't criticise it because we had made it. We didn't know what to do. So we asked for dialogue.
We at the LGB Alliance are not anti-trans. If we were, why would we have trans people at our meetings? Why would we have speakers who are trans? Being trans is incredibly difficult. I think it must be one of the hardest conditions to have. And I do call it a condition, when you have such severe gender dysphoria that you need to have body parts removed. We fully support the rights of trans people. But there is no visible link between us and them. We could just as easily be linked with any other group with protected characteristics.
spiked: Keir Starmer claimed during the Labour conference that it is 'wrong' to say only women have a cervix. How do you respond to that?
Harris: With a mix of incredulity and anger. How can a grown man say that? And not only a grown man but also a knight of the realm who was director of public prosecutions.
Various people are being forced to squirm when answering the cervix question. Does it show that they are cowards? Possibly. Does it show that they are so uninterested in what they think are 'women's issues' that they haven't bothered to look into it? I suspect so.
There is a public-health scandal going on. It's all very well for Sajid Javid to say that Keir Starmer shouldn't run the NHS while denying that only women have a cervix, but the government should look at what the NHS is doing on its watch. The NHS is putting out the most dreadful information to children, for instance.
spiked: What do you make of the rise of 'trans-inclusive' language? What does it tell us that some institutions are now referring to women as 'bodies with vaginas'?
Harris: It shows how successful gender-identity ideology has been. At its very heart is misogyny. It's so regressive, so misogynistic and so homophobic. It reinforces all the old stereotypes that we thought had gone. The insult 'TERF' gives men the perfect opportunity to let out their hatred of women. This is the real danger – that it gives them a free pass. 'You're a transphobe' covers more or less any woman in the UK who decides to speak up.
We want every single child to grow up being what he or she wants to be, not tied down by pink or blue gender roles. I have fought for 50 years for people's right to do what they want. Wear a dress! Call yourself Ariadne! But don't say you are a woman. And don't say that I am transphobic if I don't want to have sex with you because you're a man with a penis wearing a dress.
spiked: Why is free speech so important here?
Harris: One of the difficulties we have is getting heard. We can't get on the BBC. We can't get on ITV. We can't get on Sky News. Free speech means the right to offend people. I'm even happy to talk to someone who says they think lesbians are disgusting. It's no good going through life being offended. This is how Stonewall used to be – we talked to people. There's no point in only talking to people who agree with you.
Kate Harris was speaking to Paddy Hannam.
To enquire about republishing spiked's content, a right to reply or to request a correction, please contact the managing editor, Viv Regan.