What if they had thrown a traffic cone at a Labour MP?
Iain Duncan Smith's clash with anti-Tory activists has been met with deafening silence.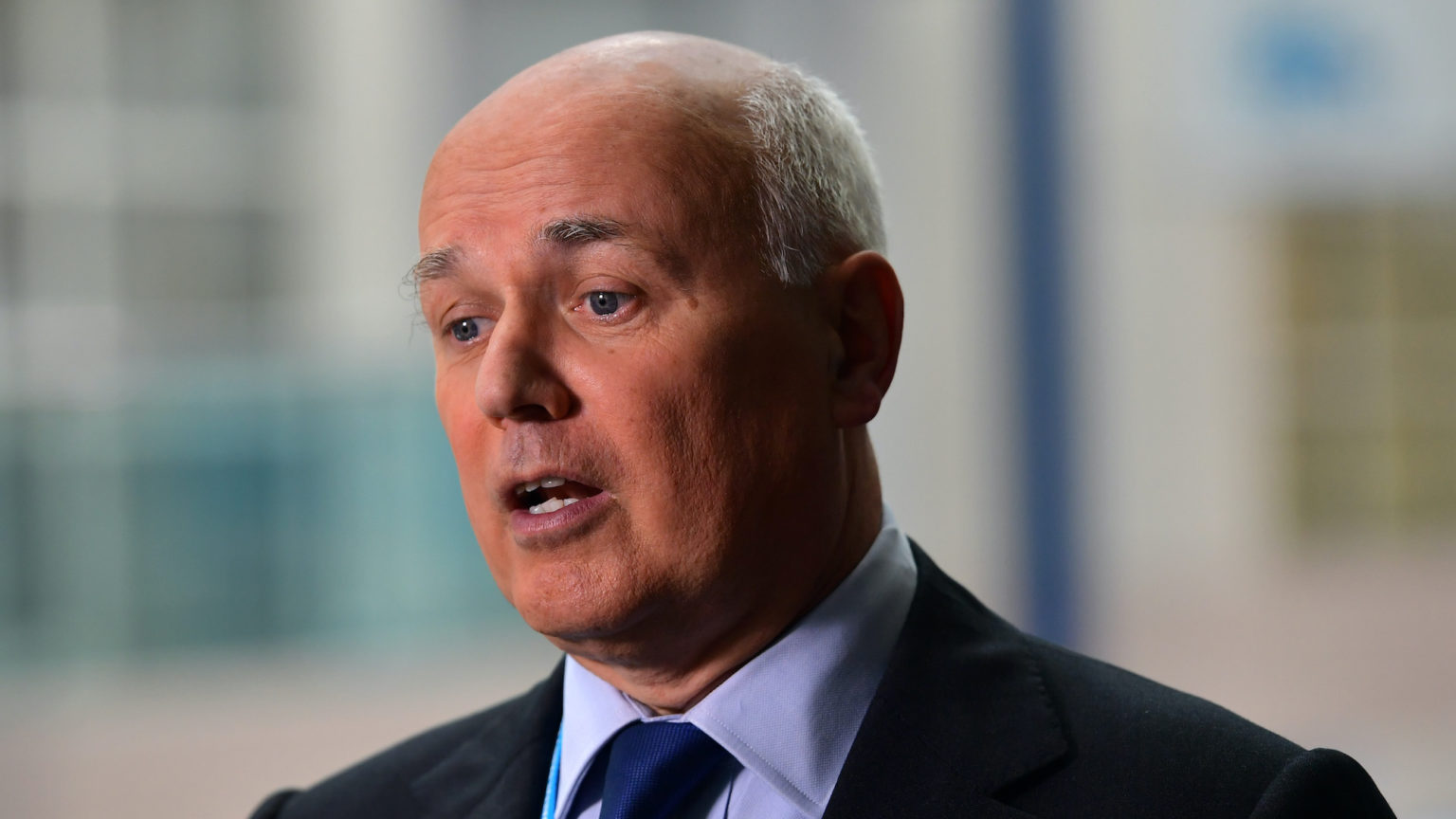 The Conservative Party conference now routinely plays host to trifling acts of violence, minor scuffles and heated lefty outrages. In recent years, young Tories have been egged, senior Tories have got themselves kicked out after getting into fights, and left-wing activists have put up banners calling for Tories to be hanged.
In this year's edition of the Manchester madness, Iain Duncan Smith MP narrowly avoided being hit on the head with a traffic cone.
The former Tory leader was walking to a meeting in the centre of Manchester when he was accosted by a group of people who allegedly called him 'Tory scum' and tried to hit him with a traffic cone. They failed – the might of this Scots Guards veteran surely proved too much for them. Three men and two women were arrested in connection with the incident moments later.
These kinds of incidents don't tend to happen at Labour's conferences. But can you imagine if they did? The wailing would never end. If a Labour MP were ever accosted by a group of people, repeating derogatory language used just a week prior by a Tory MP, there would be lengthy tirades in the columns of all the usual suspects. The BBC would no doubt dedicate extensive programming to the 'toxic atmosphere' brewing in right-leaning circles.
The big broadcasters might even wheel out an activist masquerading as a psychologist to lecture us on the dangers of political extremism among young men on the right. Jo Cox's horrific death would be referenced. It would go on for weeks.
But when it happens to a Tory, there is a deafening silence. One or two tweets from Labour MPs pop up denouncing the incident, but then normal service resumes. If you search IDS's name on Twitter now, you will see plenty of lefties either condoning or outright supporting the violence, which they believe is justified because of his role in the austerity measures of the Cameron era.
There are a few theories as to why these scenes are not replicated at Labour gatherings. Some say the reason lefties are not usually intimidated or splattered with yolks is that while left-wingers hate Tories, Tories think that left-wingers are simply mistaken. But this is not true in all cases. I for one absolutely detest many of those on the left, in their various anti-democratic, paternalistic and regressive forms.
When Labour's Angela Rayner described the Tories as 'scum' last week, many Conservatives reacted by saying this was unacceptable language and gutter politics.
Perhaps these Conservatives think this kind of language is beneath them, or that politics should be less juvenile. But I personally would not shy away from using similar language to describe those who agitate against everything British, who denigrate the largest democratic vote in this country's history, who campaign for the return of ISIS fighters and brides, and who launch crusades to make it easier for mentally ill children to have their genitalia snipped off. Scum seems about right in my view.
But would I hit them? Never. These little acts of violence are symptomatic of a movement that has no intellectual heft and no political direction. It has only adolescent rage. While the double standards over political violence are undoubtedly striking – such intolerant scuffles are best dealt with in the moment, and then ignored.
Charlie Peters is a writer. Follow him on Twitter: @CDP1882
To enquire about republishing spiked's content, a right to reply or to request a correction, please contact the managing editor, Viv Regan.