Life after Merkel
Sir Paul Lever, former UK ambassador to Germany, on the German elections and the future of Europe.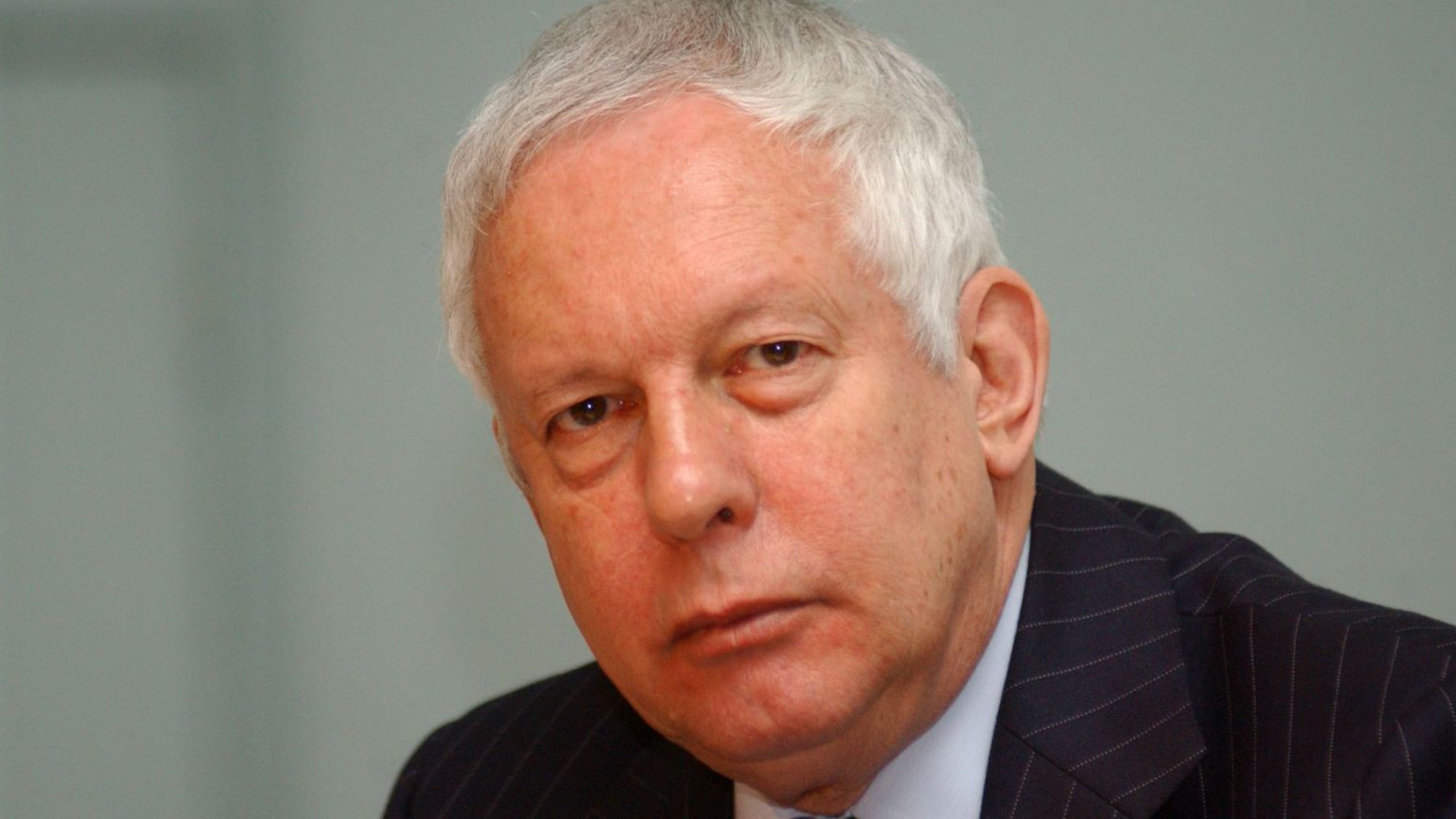 Germans went to the polls last week in the first election of the post-Angela Merkel era. There results were tight. Merkel's party, the Christian Democrats (CDU), slumped to a record-low result. The Social Democrats (SPD) won narrowly, though they only just breached 25 per cent of the vote. What do the results tell us about the state of German politics? What will German politics look like without Merkel? And what impact will her absence have on the EU?
Sir Paul Lever was the British ambassador to Germany between 1997 and 2003 and is the author of Berlin Rules: Europe and the German Way. spiked caught up with him to talk about life after Merkel.
spiked: What was your reaction to the election results?
Paul Lever: In the end, they weren't a surprise. In the couple of weeks before the election, the polls got it pretty much right. That said, looking back, I don't think many people expected the SPD to recover in the way that it did. A year or so ago it was down below 20 per cent in the polls. And yet, it managed to become the largest party. Mostly, I think, that was due to the personality of the SPD's candidate for the chancellorship, Olaf Scholz.
The other slightly surprising thing was that the two big parties got only around 50 per cent of the vote combined. These parties don't dominate political life in quite the way they used to.
spiked: Why did the CDU do so badly?
Lever: Partly, due to the personality of its candidate. Armin Laschet is a kind of machine politician. He was pushed through by the CDU party apparatchiks. There were alternative options. But they stuck with Laschet and he didn't run a good campaign. He's not particularly charismatic.
In any case, it's quite difficult for a party that's been in power for 16 years to win yet another term. For Laschet to have won would have been a pretty heroic achievement.
spiked: What explains the SPD's slight revival? Was it mainly down to Scholz?
Lever: Yes, I think so. Also, the Greens hoped this would be their really big breakthrough. But it didn't work out that way – they ended up with 16 per cent. Again, it's related to the candidate they picked, Annalena Baerbock. They had an alternative in the shape of Robert Habeck. Baerbock was the preference of the party leaders. Habeck would probably have had a wider popular appeal. The CDU and the Greens both picked candidates who turned out not to be winners.
Meanwhile, the SPD has two co-leaders, both of whom are unknown outside Germany, and even to some extent within Germany. But the party picked Scholz because it thought he would have a wider appeal.
spiked: How would you explain the decline of the establishment parties more broadly?
Lever: One aspect is popular disaffection in the form of the rise of the Alternative for Germany party (AfD), which was originally an anti-EU party but is now more of an anti-immigration and German nationalist party. It is now a fairly permanent part of the political landscape on 10 to 11 per cent of the vote.
Politics is now more varied. People aren't brought up to vote in a particular way just because that was how their parents, class or local area always voted. There isn't an organised industrial working class in Germany of the kind that there used to be. And religion plays less of a role in German society than it used to. Outside commentators sometimes forget that the CDU is made up of Christian Democrats – it is a party with religious roots.
spiked: How would you characterise Merkel's time in power?
Lever: Her greatest achievement was that she kept the show on the road. That may sound a bit disparaging – it's not meant to be. If you keep your party and yourself in power for 16 years, you've done pretty well. She got the EU through the banking crisis, the Euro crisis and Covid.
She was a force for stability. There isn't a lot more than that to her credit. She didn't have any single big achievement. But she was the dominant figure in Europe.
spiked: What kind of legacy do you think she leaves for German politics?
Lever: Many people in Germany would point to the things that she didn't do, rather than things that she actually achieved. There is a certain consensus now that the German economy needs various types of change. It needs to spend a bit more on defence, many would say. And it needs, above all, to find a way of meeting its climate-change targets. Merkel was responsible for the decision to move away from nuclear energy even more quickly than had previously been the policy.
Merkel's political style was very cautious – she weighed up the options to make sure that she understood all the facts before taking a decision. And in some cases that meant that by the time she left office, she hadn't taken some of the decisions that she perhaps should have. But that said, to be in power for that length of time and to decide for herself when she was going to leave office is an unparalleled achievement.
spiked: Has the migrant crisis and the Eurozone crisis tarnished her legacy among some voters?
Lever: There are many people who would say that, yes. There are others who would say that on the migrant crisis, Merkel took a brave, morally correct decision to let people in who were in desperate straits. Whether that was wise politically is another question. Initially, it was very popular in Germany, for about three weeks, and then the consequences became more apparent and public opinion shifted.
On the bailout crisis and the way that Greece was treated, most people in Germany felt that Merkel got the balance about right. For the Greeks, the terms that were imposed were unreasonably tough and rigid.
spiked: What do you think the end of the Merkel era means for the EU?
Lever: The EU has lost its most powerful figure. Emmanuel Macron will feel it's a role he can take over. Whether he will enjoy the same respect that Merkel did, I'm not so sure.
One thing I think that Merkel can be criticised for is that she miscalculated on Brexit. That was no doubt partly David Cameron's fault. But if Merkel had been willing to show a bit more flexibility over free movement, things might have gone differently. But she didn't, and David Cameron was left claiming that he had negotiated these wonderful changes with the EU, and most people could see that the changes didn't really amount to very much.
Merkel didn't realise how much would be needed to persuade the British to vote to stay.
Sir Paul Lever was speaking to Paddy Hannam.
To enquire about republishing spiked's content, a right to reply or to request a correction, please contact the managing editor, Viv Regan.