Labour's woman problem
Keir Starmer is bending over backwards to appease pretend women while alienating real ones.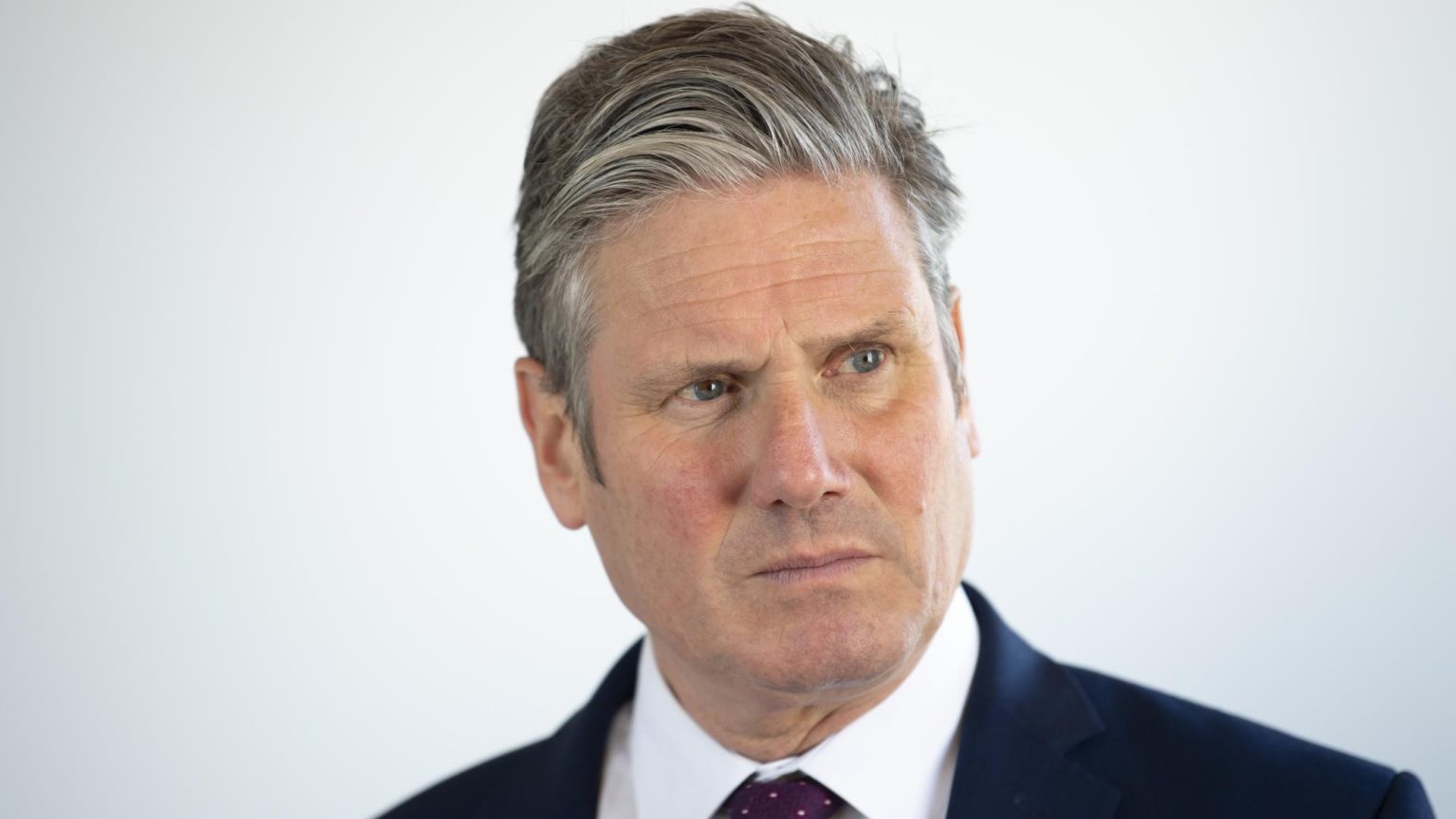 Living in Brighton (Hove actually) I'm very much looking forward to attending a few lively rallies when the Labour Party conference comes to town this weekend. But I won't be bothering with any of the usual loopy gatherings demanding that the flag of Palestine should fly over Buckingham Palace. I'll be going to feminist rallies of various kinds – some moderate, some extreme – which all ask the same basic question: why does the Labour Party appear to despise women?
You've only got to look at the leaders. Incredibly, Labour is now the only major British party never to have had a female one. (Harriet Harman, a politician of great experience, was allowed to be 'caretaker' briefly in 2010, bless her, while the boys fought it out – and Ed Miliband won, if indeed the words 'Ed Miliband' and 'won' can ever be used in the same sentence.) If Labour ever has a woman leader, I fully believe that it has more chance of being a transwoman than a real woman. Because the 'People's Party' seems totally unconcerned with the fact that it is alienating 51 per cent of the population by pandering to a tiny number of incels in wigs.
The Government Equalities Office states: 'No robust data on the UK trans population exists. We tentatively estimate that there are approximately 200,000 to 500,000 trans people in the UK.' That's not even one per cent of the UK population. Furthermore, less than 0.1 per cent of the trans community undergoes genital surgery each year – the vast majority of males who identify as women can still urinate standing up. But some just won't be happy until they've done it all over the seats in the ladies'. (Yes, some of the crazier ones actually boast online about this.)
With such a disparity, why are Labourites chasing the tiny vote of pretend women over the huge vote of real ones? You'd be forgiven for thinking that they believe the vote of a born woman counts as half of that of a born man – just as in Sharia courts the word of a woman is worth half that of a man. But this is just the latest slap in the face in what has always been an abusive relationship.
Many trades-union organisers at the start of the 20th century were against women having the vote as they were suspected of being more Tory-orientated. (Talk about a self-fulfilling prophecy!) Mrs Pankhurst herself was barred from joining her local Labour Party in Manchester on the grounds of her sex – her friend, the Labour leader Keir Hardie, stepped in and let her join the national party. With every new leader, left-leaning women get their hopes up just as they do when their abusive partner promises never to hit them again: 'He'll change!' No, he won't. Keir Hardie had to bend the disgraceful rules of his infant Labour Party to accommodate Mrs Pankhurst and Keir Starmer stands by while Rosie Duffield feels unable to attend the imminent conference due to the death threats she has received for daring to state that biological sex is real and that a human cannot change sex any more than they can change race.
It's especially regrettable to see otherwise sensible, likeable Labour women, such as Jess Phillips and Lisa Nandy, become transmaids. We TERFs are keen on a thing called the (Helen) Staniland Question, which asks simply: 'Do you believe that male-sexed people have the right to undress and shower in a communal changing room with teenage girls?' But the idea that those penis-keeping transwomen are now routinely allowed to choose female prisons is even worse – and imagine the trauma of the rape victim who is instructed by the judge to refer to the alleged rapist as she / her. It is nothing short of surreal to see Labour women passionately protest against the fact that rape convictions are at an all-time low and that the killing of women has become an epidemic, only to insist that rapists should be allowed to be housed in women's jails if they decide to call themselves Vicky rather than Dicky.
It's strange that a generation – the snowfakes, as I call them, as they are far nastier than the original snowflakes, though they borrow their Be Kind disguise – that is so strong on 'safe spaces' is also hell-bent on robbing women of the spaces in which they are most vulnerable. Older women, though, who are past the stage when they'd say anything to make men like them, are not so self-loathing. After the collapse of the Red Wall, you'd think that Labour MPs would have got it into their thick skulls that votes are lent – not given in perpetuity. And any female who has an iota of self-respect would be an idiot to vote for anyone other than the Conservative Party, seeing how every other party has attempted to throw us under the bus with the Gender Recognition Act and with their fetishisation of self-identification.
In so many liberal organisations – from Oxfam to the BBC – we see men who treat women appallingly under the cover of the 'wokescreen'. What a shame that ticking the box Brotherhood Of Man appears to give left-wing men the idea that they are then allowed to treat women any way they please. Keir Starmer, you have been warned – women won't wheesht!
Julie Burchill's Welcome To The Woke Trials: How #Identity Killed Progressive Politics will be published this year by Academica Press.
To enquire about republishing spiked's content, a right to reply or to request a correction, please contact the managing editor, Viv Regan.