Humza Yousaf's tumble and the arrogance of the SNP
His inability to take some light mockery reveals the SNP's authoritarian streak.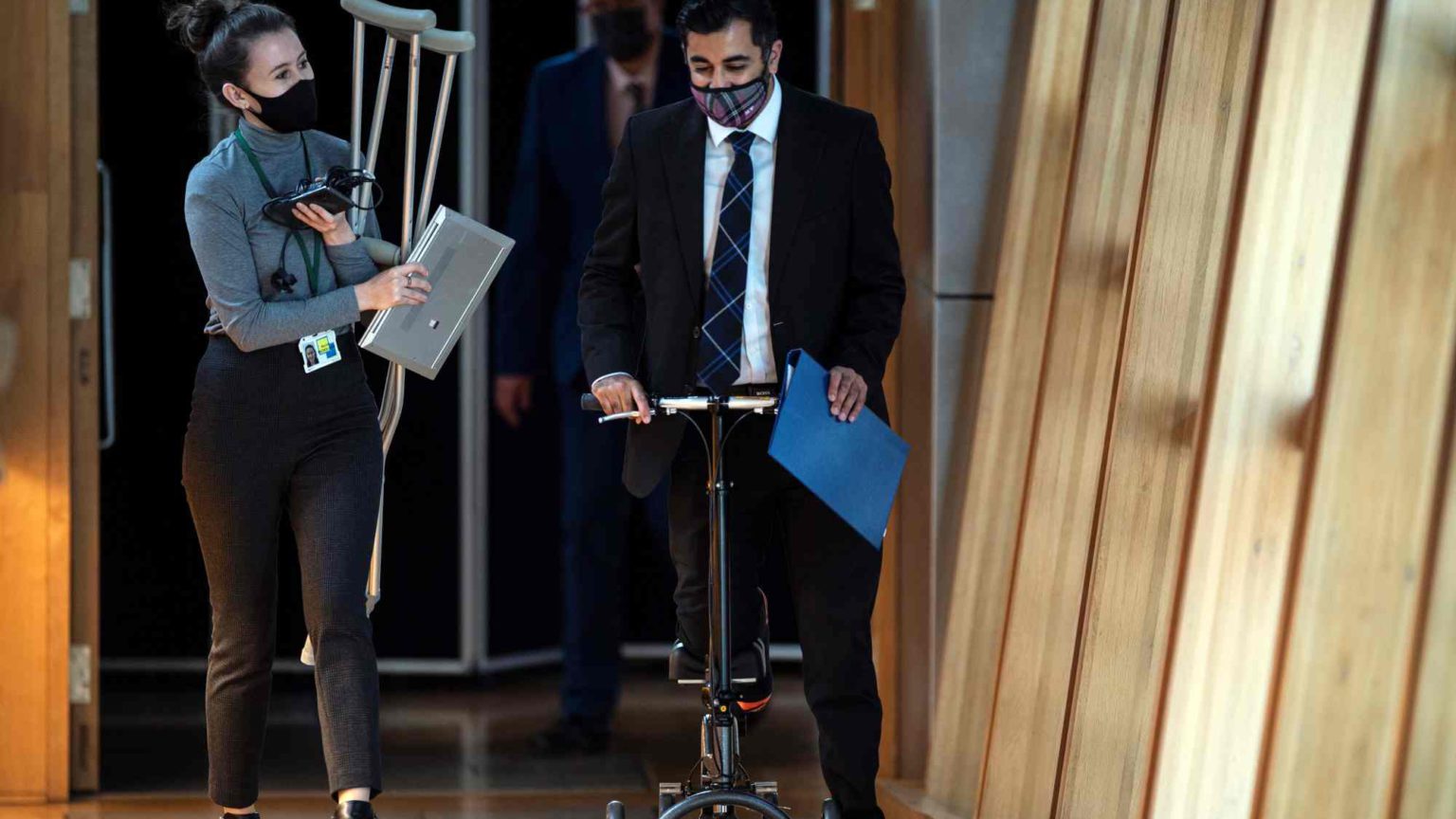 Scotland's health system is on its knees. Hospital waiting lists are hitting all of the wrong records. The ambulance service has even been forced to request military support. The Scottish government puts all this down to the pressures of Covid-19. But more than a decade of mismanagement on the ruling SNP's watch is the real story here.
Despite these challenges, health secretary Humza Yousaf has been busy tweeting about the pressing issue of the day: a video of him taking a tumble off his knee scooter last week – his achilles is injured from a sporting accident – as he raced down the corridors of Holyrood. Yousaf's aide can be seen gingerly jogging by his side, uncertain about how to react after his boss gets splattered across the floor.
Slapstick is entry-level humour, but when a minister as vain as a model smacks into the ground, it hops up a few notches. For me, the 'Yakety Sax' version of the clip was what made this a truly special internet moment.
BBC man Glenn Campbell tweeted the clip, noting that: 'The health secretary, Humza Yousaf, does not appear to be having a good day at work.' This could have been tweeted on most days of Yousaf's ministerial rule, under a thousand different circumstances.
Yousaf hit back at Campbell: '[I'm] all for media scrutiny [and] never shy away from it. Just not sure there is [a] need or purpose to tweet out a video of me falling over while injured. If anyone else had fallen over while on crutches, a knee scooter or in a wheelchair would your first instinct be to film it [and to] tweet [it] out?'
Yousaf's appeals to victimhood, and his attempts to shame a BBC journalist for tweeting about his tumble, were made to look even more foolish after the ever-forensic Scots Twitter brigades reminded him that he had previously joked about Scottish Tory leader Douglas Ross falling over.
Humza Yousaf's record in government should be damning enough. But his prickly avoidance of criticism and ridicule makes it even clearer that he is in the wrong game. This is what happens in politics: you work for us, and we, the public, will take the piss out of you when you make yourself look like a fool.
How politicians respond to jibbing and jesting often reveals more about their capacity for governance than a rigorous examination in a TV studio ever could. It shows who has the confidence to act decisively, and it reveals the arrogant souls who have mistaken their election for a coronation.
Perhaps we shouldn't be surprised at the minister's self-righteous and arrogant response. He governs in a de facto one-party state. And the media across Britain generally treat the SNP's representatives like diplomats, or Brexit-resisting foreign emissaries, rather than elected politicians with a record in government that should be challenged.
Scotsman columnist Brian Wilson points out that Yousaf's stern reaction to the embarrassing footage is nothing new for the SNP. It has long bristled at press joviality. Wilson recalls an occasion when then first minister Alex Salmond's office issued an edict that 'no photographs should be taken of the great man when disgorging himself from his ministerial car, presumably lest his physique should be displayed in an unflattering light'.
The SNP is a disaster. Its government is defined by its arrogance. It is packed with zealots who are incapable of admitting their faults. Everything SNP ministers touch turns to failure, and yet, every failure they create somehow only amplifies their calls for independence.
The SNP's semi-regal aversion to being mocked makes it abundantly clear just how unfit it is for government.
Charlie Peters is a writer. Follow him on Twitter: @CDP1882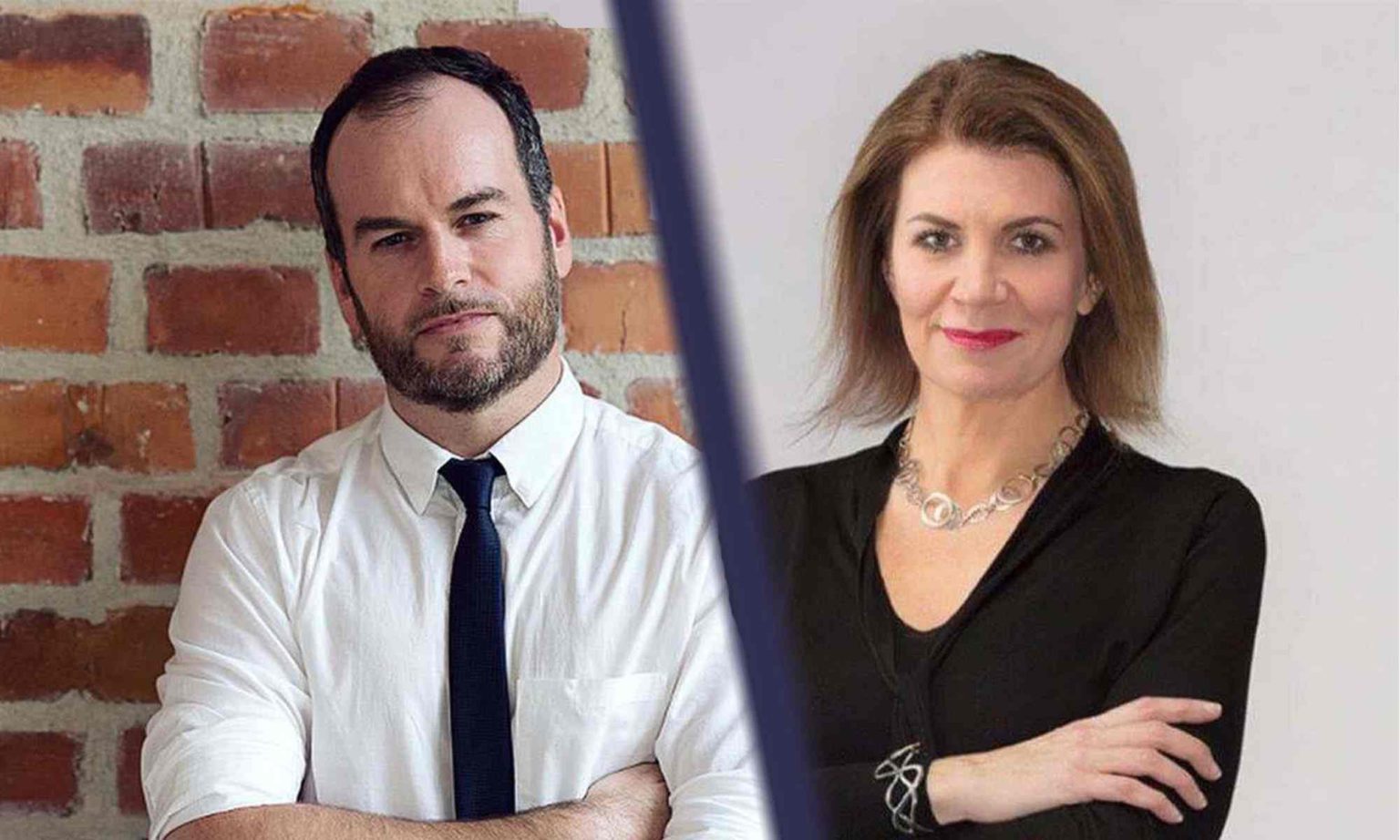 A world gone mad – with Brendan O'Neill and Julia Hartley-Brewer
ZOOM EVENT
Wednesday 22 September – 7pm to 8pm
Tickets are £5, but spiked supporters get in for free.
To enquire about republishing spiked's content, a right to reply or to request a correction, please contact the managing editor, Viv Regan.