Is Long Covid a myth?
Middle-class hypochondria seems to play an important role in this ill-defined condition.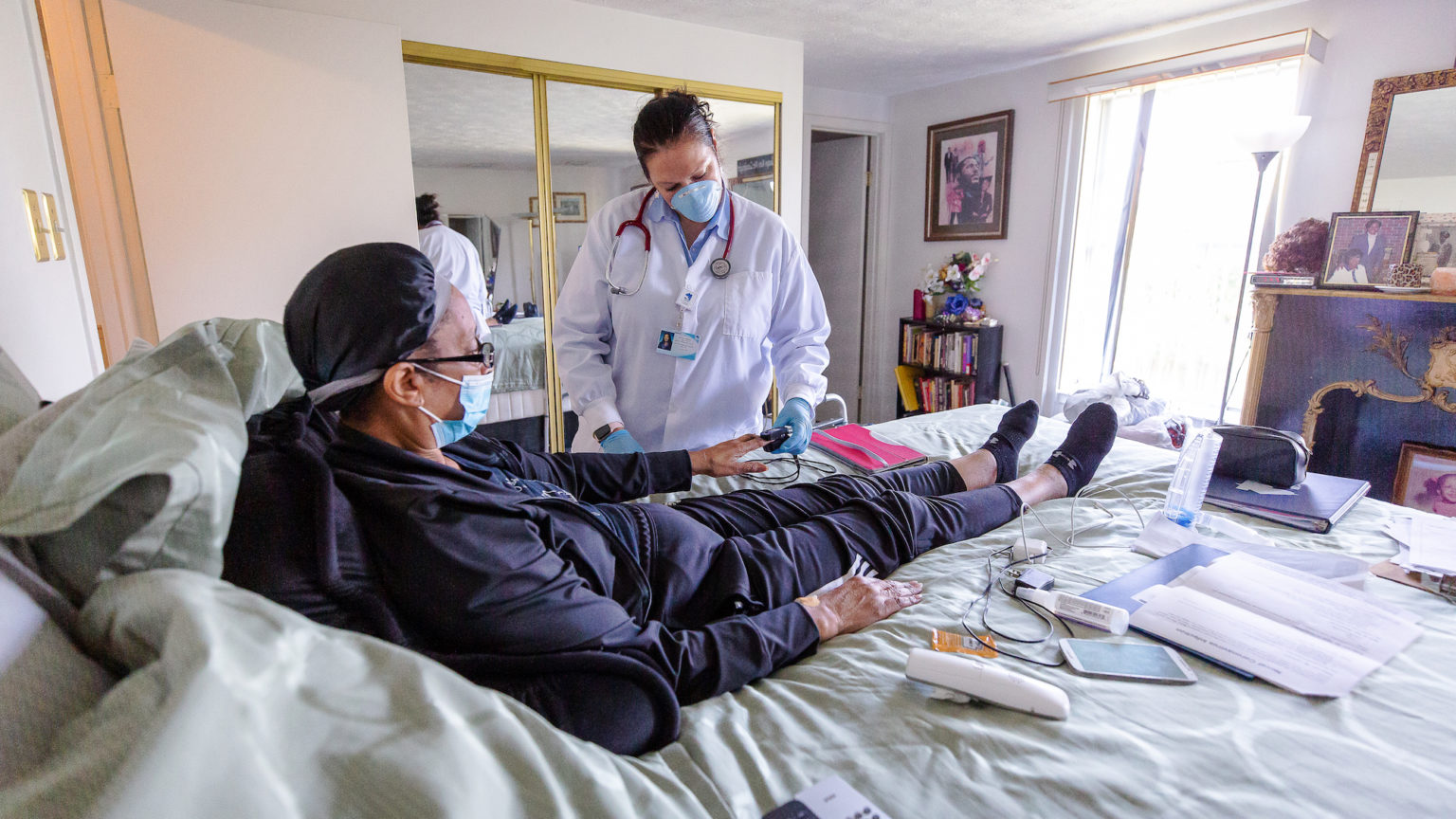 Long Covid. The two words that strike fear into the hearts of fit, healthy, ambitious young people. And why wouldn't they? Over the past 18 months there has been news report after news report about active thirtysomethings being laid low for months on end by symptoms that linger long after an original Covid infection. Broadsheets have told the stories of hip, successful people whose lives were turned upside down by Long Covid. There are more than 200 symptoms, the press cried. 'Long Covid [is] probably more common than we think', warned a writer for the Guardian. The message was as clear as it was chilling: you might be young, able, agile, but if you catch Covid, boom, it could all be over. Your life could be paused, for a very long time.
Headache, nausea, tiredness – so much tiredness. These are the best-known of the hundreds of symptoms that make up this strange, ill-defined condition. It's 'like being hit with a cricket bat', said one survivor. The horror stories have come thick and fast. An 'ultra marathon runner' was suddenly so unfit that he was 'too exhausted to get out of the bath'. And it could happen to YOU, the messaging went. Zero Covid zealots argued that reopening society would trigger an epidemic of exhaustion among twenty- and thirtysomethings, and maybe among teens, as Long Covid made its dire impact felt across the populace. Boris Johnson's reopening of society in July was a 'dangerous experiment', decreed epidemiologist and scaremonger par excellence Deepti Gurdasani. Two million Brits have had Long Covid, she said, and that could rise once we all start mixing and socialising and breathing on each other again.
Older people might fear Covid, but the young fear Long Covid. But are they right to? How real is Long Covid? This is not to doubt the hardships that many have experienced in the weeks and months after being infected by Covid. Viral infections, and not just Covid ones, do sometimes trigger longer-lasting conditions, from post-viral coughing to post-viral feelings of tiredness. But in giving such a definitive name – Long Covid – to a mixed bag of symptoms, including symptoms that are actually part and parcel of being a busy working adult, is there a danger that we have socially constructed a disease? That we have invented a sickness and, worse, implicitly invited people to identify with this sickness as a way of explaining why they feel knackered or down or anxious? It's time we asked these questions, and interrogated the Long Covid panic.
The latest news is that so-called Long Covid may not be as prevalent as we thought. 'Long Covid less common than feared', as a BBC headline puts it today. This springs from a wide-ranging study by the Office for National Statistics. It found that more than half of the people who believe they have Long Covid may actually be suffering from normal instances of ill-health. In one of their analyses, the ONS found that five per cent of people who had previously been diagnosed with Covid experienced one or more of the symptoms of Long Covid 12 weeks after their initial infection. However, it also found that 3.4 per cent of people who have never been diagnosed with Covid likewise experienced one or more of the Long Covid symptoms.
That isn't particularly surprising when one looks at the long list of alleged symptoms of Long Covid. It includes everything from headache, muscle ache, tiredness and shortness of breath to weakness, sore throat and abdominal pain. Would it be uncharitable to say that some of this sounds a lot like 'the Monday blues', or like the general physical malaise that sadly strikes us every now and then once we pass the threshold of 30? Strikingly, one of the ONS's analyses found that just three per cent of people experienced continuous symptoms for 12 weeks after their initial infection – these, clearly, are the more serious instances of post-viral malaise – and yet another analysis found that 11.7 per cent of people self-identified as suffering from Long Covid. So belief that one is suffering from Long Covid seems to outrun the truth of whether one is suffering from it. There appears to be a fairly large disparity between the reality of this alleged illness and people's conviction – fear? – that they are suffering from it.
The threat of Long Covid was clearly overstated in the past. As the Telegraph reports, previous studies estimated that one in five people infected with Covid would suffer long-term symptoms, but the ONS's latest comprehensive analyses have called that into question. As Dr Michael Absoud of King's College London sums it up, where the ONS itself estimated in April this year that there was a 12-week prevalence of symptoms among 14 per cent of people infected with Covid, its latest study has 'revised [that] down to three per cent'. Also this week, a review published in the Pediatric Infectious Disease Journal found that children and adolescents rarely experience Long Covid. The authors found, in the words of the Guardian, that lingering symptoms in kids are 'less common than previously feared'.
So, it seems that Long Covid is not as widespread as we were told it was. More importantly – and, yes, this is the more difficult thing to discuss – maybe Long Covid is not as real as we were told it was, either. Maybe the fairly typical problems that a minority of people experience after a virus were, in this case, unjustifiably blown up into a whole new sickness. Alongside examining the measurable, physical prevalence of long-lasting symptoms in people who have been infected with Covid – something it is very important for society to do – we must also analyse the cultural components to Long Covid. How much did the culture of fear around Long Covid help to convince people that they had it? And did a broader culture of victimhood likewise help to coax people to self-identify as suffering from this new, seemingly fascinating ailment, and even to embrace Long Covid as a kind of identity?
Discussing the cultural influences on the idea of Long Covid is controversial. Experts who have raised cultural factors have been demonised and harassed. And yet it's a discussion we must have, especially us in the UK. As a headline in The Sunday Times asked back in June, 'Why is Britain now the capital of Long Covid?'. We really are the capital. Where early Covid victim Italy has not seen a huge wave of Long Covid cases, and where even the United States hasn't been overrun by people who claim to suffer from these strange long-term symptoms, the 'situation in the UK has been very different', as The Sunday Times says. Numerous Long Covid clinics were lined up here, we were told that a million or more Brits were suffering from it (now being revised down), and the media couldn't get enough of grim, nightmarish tales about this disease.
Of course there could be any number of reasons for this disparity between nations. Perhaps Britain is just better at diagnosing Long Covid. An Italian doctor told The Sunday Times that Italy's first-ever Long Covid clinic shut down after just six months, and this may have simply been down to the fact that Long Covid 'is not one of the main topics on the public agenda. There isn't a large public-health structure devoted to this problem.' Others have noted how national, cultural factors help to shape 'health-seeking behaviour'. Dr Rubeshan Perumal of the University of Cape Town says Long Covid is a problem in South Africa, but it is not comparable to the presumed extent of Long Covid in the UK. 'Contextual factors play into health-seeking behaviour', he says. 'Some societies are better able to provide a platform for people to express their difficulty in recovering from Covid. It may be easier to express your difficulties in [the UK].' Maybe where South Africans are more likely to persevere through fogginess and tiredness and muscle ache – out of necessity, no doubt – Britons are given to saying, 'I can't do this. Diagnose me.'
Jeremy Devine, a psychiatrist at McMaster University in Ontario, has caused a storm by digging down into the psychological and cultural factors that might lie behind Long Covid. He doesn't deny that there are after-effects from Covid, but he believes that the 'hysteria' over Long Covid has convinced many people they have it, when they don't. 'It's psychosomatic', he says. 'People don't fully appreciate the ability of the psyche to convince itself that it's sick. I don't think people are overtly malingering. I do think they fall into a cycle of disability and it stems maybe from this subconscious desire to be sick in some cases, maybe just a belief that they are sick rooted in depression and anxiety. This is in a way a kind of mass hysteria: the more attention you give a syndrome like this, the stronger it becomes.'
A 'subconscious desire to be sick' – this may be a very controversial idea, and no doubt offensive to some, but it does capture something about our times. One of the most curious and worrying features of our era in which so many areas of life have been medicalised and pathologised, where feeling stressed about exams is reimagined as a mental illness and where it can be positively status-boosting to suffer from certain mental and physical ailments, desiring to be sick, or at least desiring a diagnosis that explains why you are the way you are, has become quite commonplace. It makes sense to me that in the Covid era, when so many people felt fearful, uncertain about the future and locked into their own little worlds, some would seek out a diagnosis to describe their emotional state as much as their physical one. Is it possible that middle-class hypochondria, a feeling of dread among one time go-getters who were laid low by the Covid crisis, led to an explosion in claims of Long Covid?
Jeremy Devine has also controversially dug into the national cultural factors that might be shaping the Long Covid phenomenon. 'The reason this is so prevalent in the UK is because of the chronic fatigue lobby', he says. 'They have shaped the discourse on Long Covid. You guys are the origin.' In mentioning chronic fatigue syndrome – also known as ME – Devine has tapped into deeper and more complicated questions that we really should discuss out in the open far more than we do. The question of whether some people seek medical diagnoses for what are in truth personal difficulties. The question of whether the cult of medicalisation is so entrenched that people are now wrapping diagnoses around themselves like comfort blankets, in the belief that a doctor's note is all they need to make sense of their personal failings, fears or sense of exhaustion. The question of whether the undoubted problems that can attend recovery from viral infections in some people have been transformed into definitive illnesses – ME, Long Covid – which people covet in order to make sense of themselves and their lives.
Aspects of what is referred to as Long Covid are undoubtedly real. But there seems to be a large element of social construction here, too. In such circumstances, my advice to people is to bristle against a diagnosis of Long Covid. It's too easy, too convenient. Maybe you're just having a personal crisis? And if you are, then the last thing you need is a writ from on high telling you you're ill. Far better to push on, push through, and perhaps take inspiration from South Africans and Italians and others around the world who do not have the time or luxury to believe that their daily troubles add up to some kind of insurmountable disease. If people are sick, we should treat them. If they aren't, we should not tell them that they are.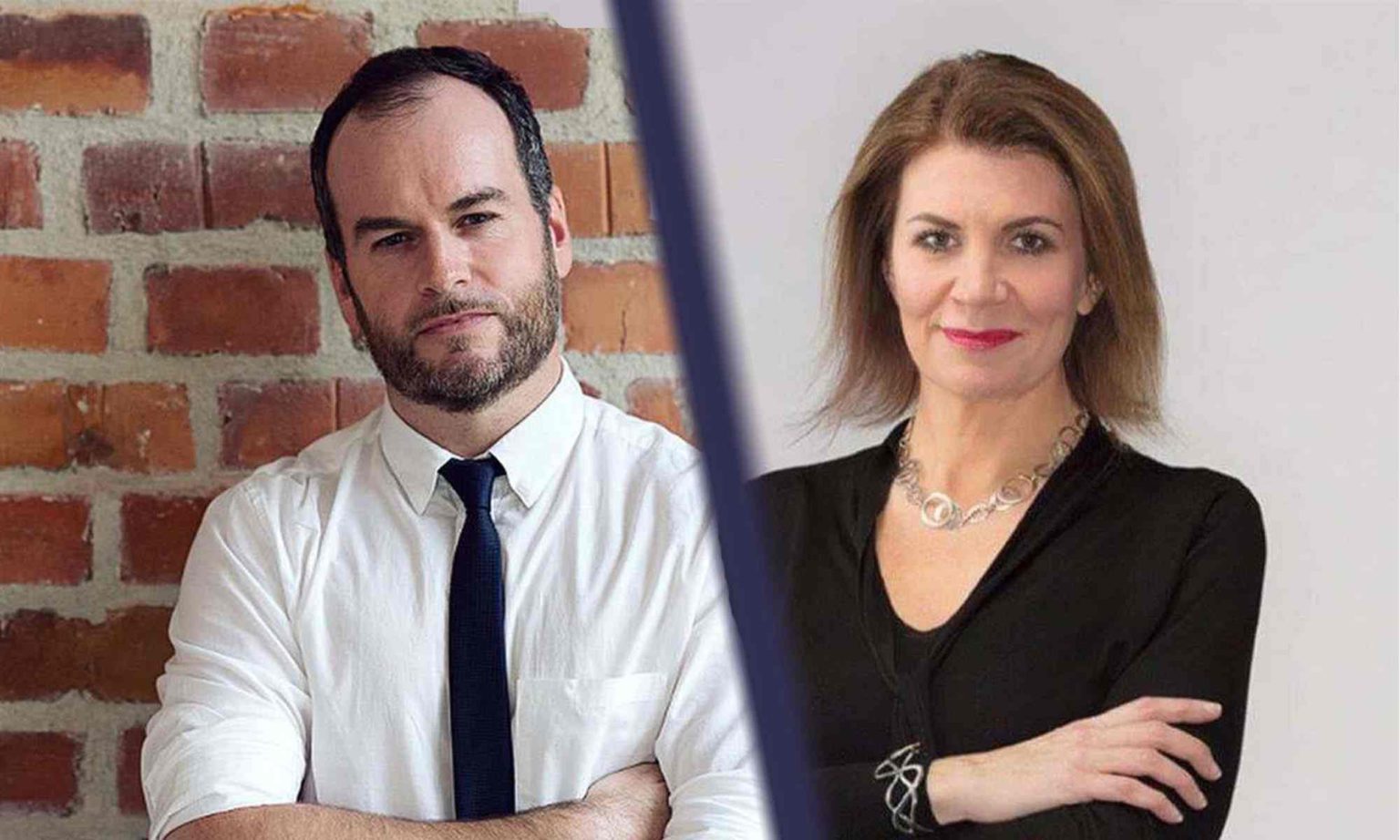 A world gone mad – with Brendan O'Neill and Julia Hartley-Brewer
ZOOM EVENT
Wednesday 22 September – 7pm to 8pm
Tickets are £5, but spiked supporters get in for free.
To enquire about republishing spiked's content, a right to reply or to request a correction, please contact the managing editor, Viv Regan.