Why they hate Nadine Dorries
Our cultural elites can't handle any challenge to their tepid ideology.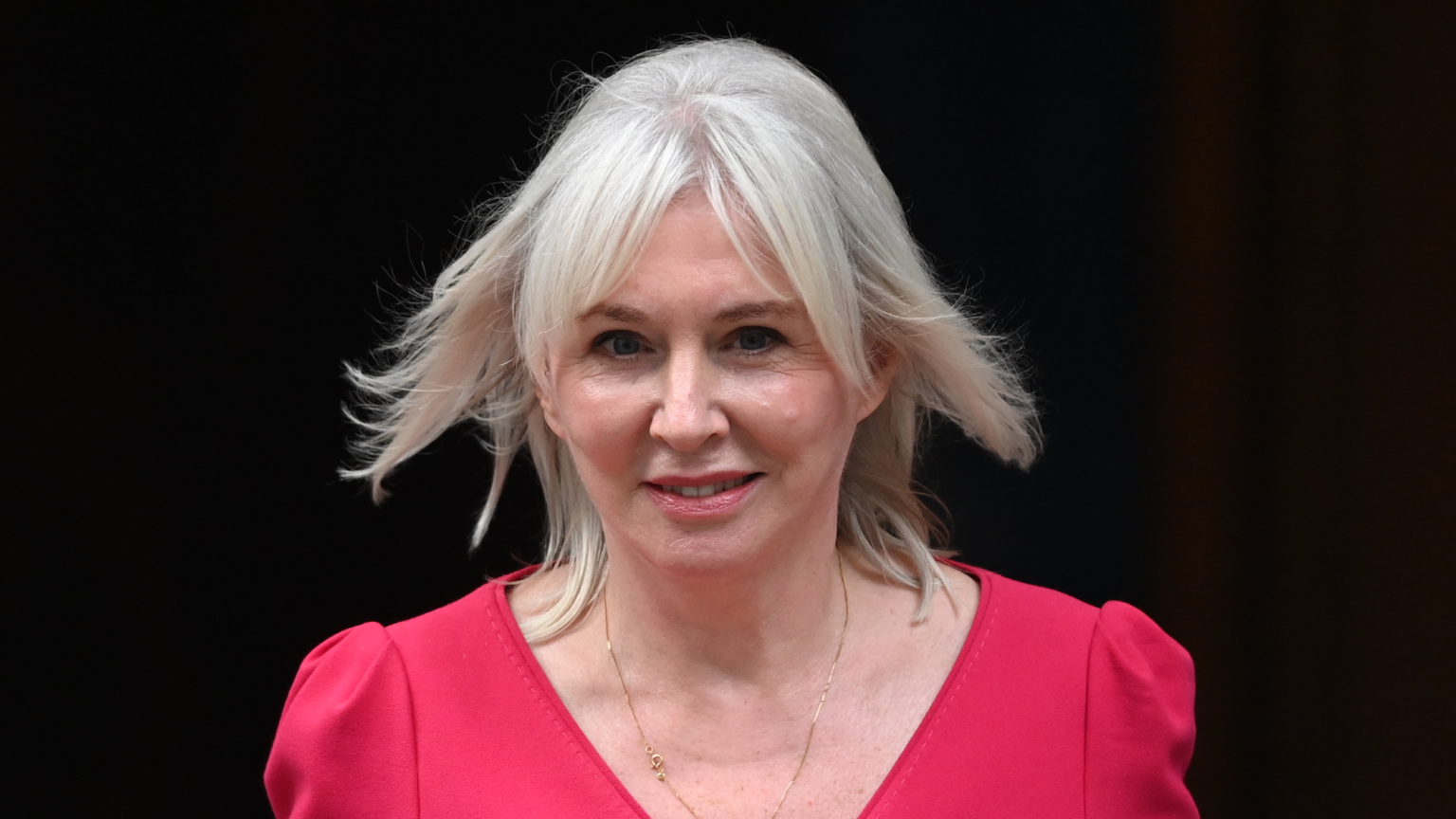 The appointment of Nadine Dorries as culture secretary in the recent UK government reshuffle came as a surprise to everybody. For some it came as a terrible shock. And people in shock often forget their filters, particularly on Twitter. 'The darkest of days.' 'Speaks volumes on a Borgessian scale.' 'A slap in the face for anyone believing in meritocracy.' QCs, administrators and a whole host of public-sector panjandrums were all gasping and grasping for the sal volatile.
Matthew Anderson – European culture editor for the New York Times, no less – tweeted that, 'Germany's culture minister is a trained art historian; France's wrote a book on Verdi. The new UK culture secretary… ate ostrich anus on I'm a Celebrity Get Me Out of Here.'
This unhinged reaction was a delightful display of the middle-class arts establishment being caught off-guard, as if a housemaid in the 1920s had accidentally left a copy of Peg's Paper above stairs in the conservatory.
For those art types who think of themselves as so 'inclusive' and 'open to all', their reaction to Dorries shows that they think they own culture, and that they have an inalienable right to own it.
It also shows the limits of their much-vaunted identity politics. Dorries is a working-class northerner, educated at a comprehensive, a survivor of child sexual abuse, a woman, and a bestselling writer who has succeeded with all the odds stacked against her. But all these normally celebrated identity factors evaporated in an instant – as they always do when one of the subjects of the middle-class faux-left has the wrong opinions. When you're not saying the right thing, identity counts for nothing. You're just another uncouth, déclassé pleb.
I hate to break it to Mr Anderson of the NYT, but eating an ostrich anus on TV is as much a part of culture as Verdi or art history, even trained art history. There is nothing wrong or suspicious about having fun, and you would think the arts sector might consider its audiences could be due a bit after the past couple of years.
These people live in a world where the arts are permanently about to be destroyed by massive Tory cuts. But somehow this never quite happens – and on they merrily roll, getting more elitist along the way.
Immediately after the reshuffle there were horrified cries of what might happen to television under the Dorries heel. The BBC has supposedly been on the verge of being transformed into a privatised trash factory since at least 1979. In fact, the bungling and media illiteracy of the Tories in the 1980s led to the creation of the rampantly posturing Channel 4, a hugely more antagonistic independent TV production sector, and the elimination of the last lingering traces of pure entertainment from the British film industry. This all led directly to the increasing disconnection and embourgeoisement of the arts ever since. With enemies like these, who needs friends?
This reaction shows that the arts world doesn't want anything but clunking reproductions of its own tepid ideology. Culture is only for them. Everything has to have an 'improving' purpose, a busybody element of self-flagellation. We mustn't forget that we now live in a world in which Hollyoaks – HOLLYOAKS – is on a mission to make us 'better' people. These dogs need to get out of the manger.
Dorries may not win plaudits from the arts world. But as her book sales show, she has a quality her detractors – and let's face it, her peers and predecessors – will never have: an understanding of what people actually enjoy. Good luck to her – she'll need it. I hope she has fun, and I hope we will have some, too.
Gareth Roberts is a screenwriter and novelist, best known for his work on Doctor Who.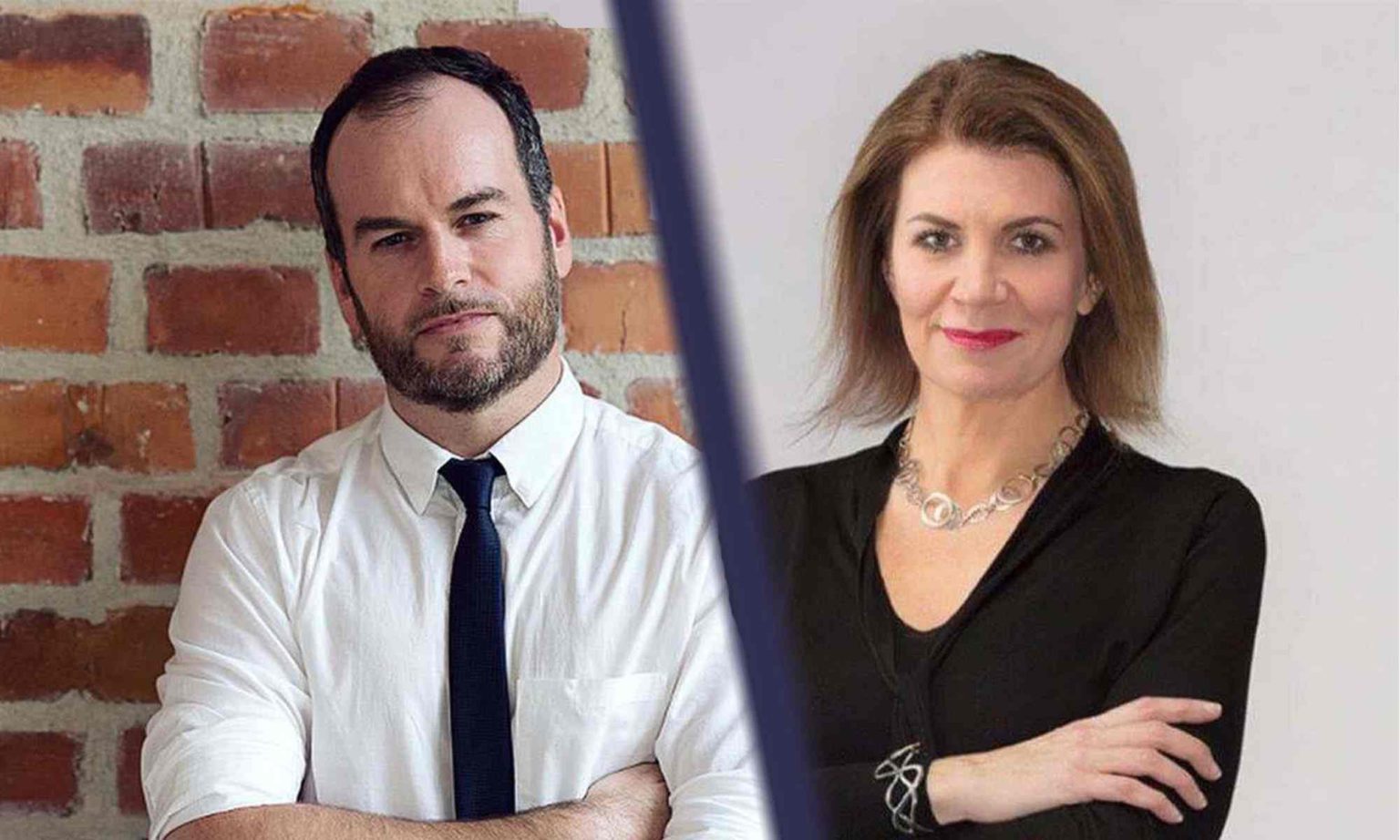 A world gone mad – with Brendan O'Neill and Julia Hartley-Brewer
ZOOM EVENT
Wednesday 22 September – 7pm to 8pm
Tickets are £5, but spiked supporters get in for free.
To enquire about republishing spiked's content, a right to reply or to request a correction, please contact the managing editor, Viv Regan.