Why Winston Churchill is worth memorialising
Yes, he was a racist – but that's hardly the most important thing about him.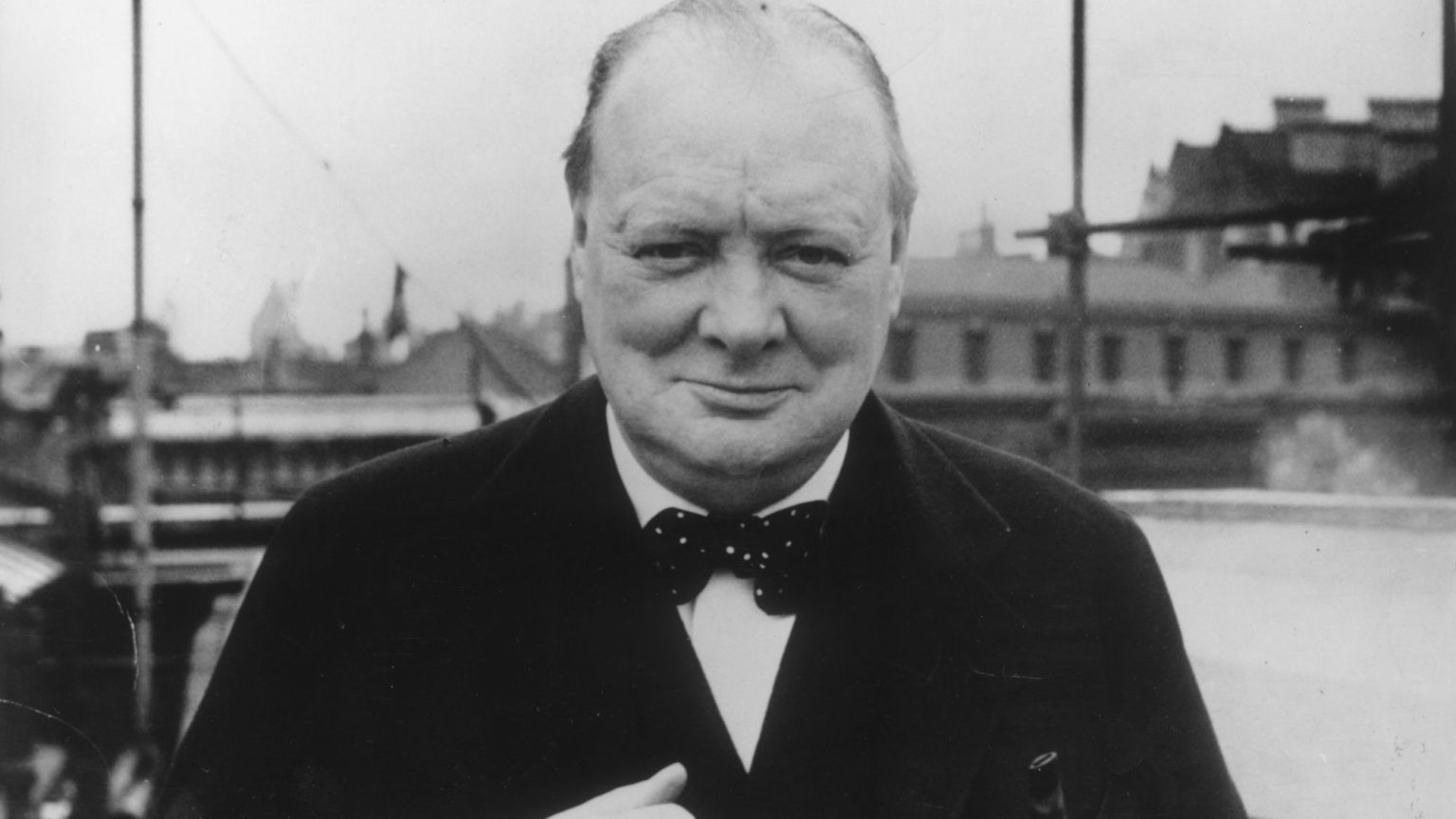 A lot of heat has been generated this week by the decision of the trustees of the Winston Churchill Memorial Trust to change its name to ChurchillWasARacist.com, in order to reflect prevailing modern sentiment.
They initially removed all images of his famously cherubic countenance from their literature, but these have now been reinstated, albeit with the word 'Scum' discretely etched on to his forehead, for balance.
This is of course only one in a sequence of reappraisals to which dear old Winnie has been subjected of late. Indeed, his once inviolable legacy is now as battered as that other famous Winnie, my childhood bear, gamely stitched up by my mother some 40 years ago after it was savaged by our jealous rescue of a family mutt, but never quite the same again.
Anyway, tiresome as it is to have to once again defend the man on whom our survival, not just as a free nation but as a viable civilisation, rested, it can be useful to try to find an original angle, to refresh the jaded truth.
I've been reading a lot of Orwell lately, and have become aware of a book published in 2017, which I have not actually read, that made the unexpected case that his life offered many close parallels to that of Winston Churchill. Not least the fact that it was very nearly terminated before he had made his mark on the world, and his grim warnings about the totalitarian state became definitive.
Orwell was shot through the neck, in Spain, in 1937, and narrowly avoided bleeding out in the trench. Churchill meanwhile had any number of close encounters, perhaps most remarkably bouncing off the front of a speeding car in New York City in 1931, before Hitler had even won his first election.
Had the Reaper connected on either occasion, let alone both, the world might indeed look very different. We owe, respectively, both our reality and a crucial frame through which to view it to these men. Though, like those pesky vaccines, inoculation to the dangers Orwell depicted in 1984 might be showing signs of dissipation.
In some regards, George and Winston could not be less alike. They present physical asymmetry as comical as that of Laurel and Hardy. Orwell pale, looming and hollow, like a crescent moon. Churchill the fully waxed version and more and more like a healthy baby – as chubby and as lachrymose – the older he grew.
And of course, while Orwell's most famous book has a Winston as its focus, Churchill did not return the compliment, unless you count the Patron Saint of one of his most famous works, A History of the English-Speaking Peoples.
But both left behind stern injunctions against complacency, both were gifted with memorable prose styles – one incomparably lucid, the other Augustan – and both lived lives and held opinions that were very far from being spotless and beyond reproach, even in their day, let alone by the standards of the New Puritanism.
Which brings us to the claim that Churchill was a racist. I don't really have a problem with that proposition. It seems pretty inarguable on the face of it, beyond its evident anachronism, and the degree to which it is rather like referring to a water buffalo as a vegan. If that is now considered as decisive, a mortal blow, then fall Churchill.
Orwell, by comparison, at the very least interrogated his own prejudices with considerably more vigour than many of his time. But still, having just completed Burmese Days, I feel that scathing as he might have been about the colonial project, he seemed an awful lot more comfortable with the language of his seedier characters than might be expected of a socially campaigning novelist now. And even in his non-fiction, Jews among others come in for some pretty casual, generalised assessments, of a kind that would have guaranteed him a stern reprimand from this iteration of the Labour Party, at least.
But the question is surely not whether Churchill, or Orwell, was a racist, but whether this is what mattered? Not that racism doesn't matter, it does of course and in some contexts it matters a great deal. But lately it seems to be regarded as the only thing that matters, the crucial thing, whether detected in the subject of a given critique, or in the case, for instance, of three of the most woeful penalty shots to be taken in top-flight football for many a long year, in the lurking, true motivation of the critic.
Racism is now the presiding metric, the default mismeasure of man.
Moses – was he racist? Lincoln? Mother Teresa? Jesus? Buddha? Joan of Arc? God? (Lest you think I'm being facetious, revisit the Old Testament. The God of Abraham is about as racist a character as you will find in world literature.)
The one answer denied is to shrug. One is not allowed to say – 'maybe, I don't care'.
This is not to say that racism as a force doesn't matter, can be ignored entirely, now or then. But I am reminded of the comedian Rich Hall, who remarked that he had been reading an article about Hitler, mentioning that he had bad breath. The more I hear about this Hitler guy, he said, the less I like. The obverse is surely at least as true.
Of course, being racist in one's deeper suspicions is not the same as pursuing actively racist policy. Here, there are specific charges of course, and to clear Churchill of malice, of mens rea with regard to the Bengal famine, for instance, would take more inches than I have been granted. For myself, I was satisfied by Andrew Roberts' verdict of 'Not Guilty' in his very thorough and wonderfully involving biography. But by all means, do your own due diligence.
Christopher Hitchens wrote (of course) a great meta study of the biographies. Hitch was one of the few writers in our lifetime to be the equal of both GO and WC – both, you will notice, useful euphemisms for the same thing – but then again, in English, what isn't? I wonder if that parallel was in the book?
Anyway, this is a brilliant, trenchant piece, easily in the top 50 Hitch essays, which means essential reading. It addresses, authoritatively, precisely the same issues I am splashing about in here.
Hitch was fair-minded on Churchill but was a fully paid-up Orwell devotee. He famously claimed that Orwell had confronted the three big questions of the 20th century – imperialism (ie white, European colonialism), fascism and Stalinism – and unusually, got them all correct.
Churchill, in Hitchens' view, got only one of those questions right – a score that would not have surprised the anxious young lad who failed exam after exam. He credits Churchill with actively enhancing Stalin's capacity to draw down the Iron Curtain across Europe. And we don't need Hitch to point out that Churchill was motivated by nothing more powerfully than by his determination that the British Empire should out-live him, if not by a thousand years.
But on that one remaining issue at least, on fascism, he had clarity – a clarity that shone through the bucket of murky water that passed for political resolve in much of the 1930s.
'[A]lone among his contemporaries', wrote Hitchens, 'Churchill did not denounce the Nazi empire merely as a threat, actual or potential, to the British one. Nor did he speak of it as a depraved but possibly useful ally. He excoriated it as a wicked and nihilistic thing. That appears facile now, but was exceedingly uncommon then.'
If he's good enough for Hitch, he's good enough for me. And, one might hope, for his own bloody 'Memorial Trust'. Indeed, I think even arch anti-imperialist George might have granted him that.
Simon Evans is a stand-up comedian. He is currently on tour with his show, Work of the Devil. You can buy tickets here.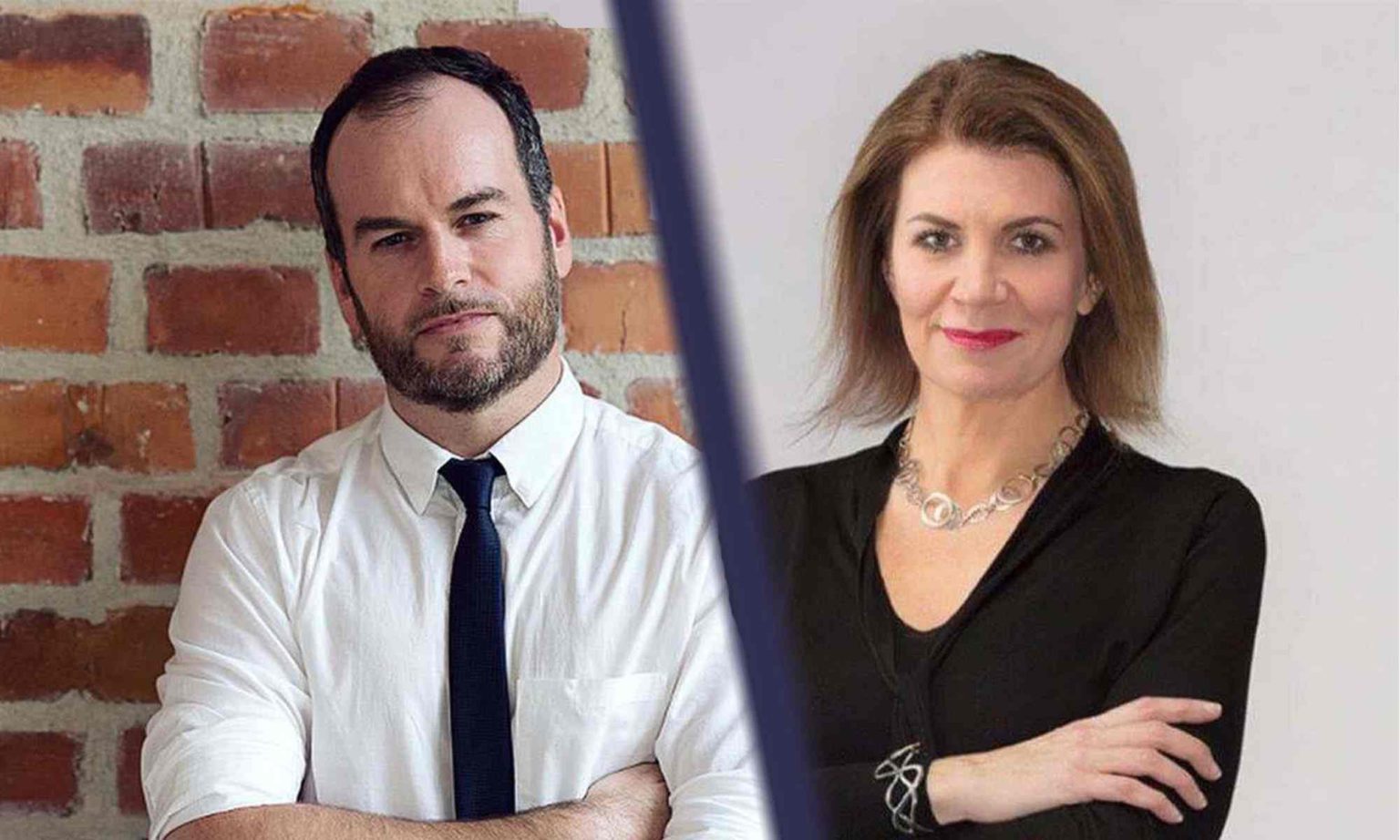 A world gone mad – with Brendan O'Neill and Julia Hartley-Brewer
ZOOM EVENT
Wednesday 22 September – 7pm to 8pm
Tickets are £5, but spiked supporters get in for free.
To enquire about republishing spiked's content, a right to reply or to request a correction, please contact the managing editor, Viv Regan.