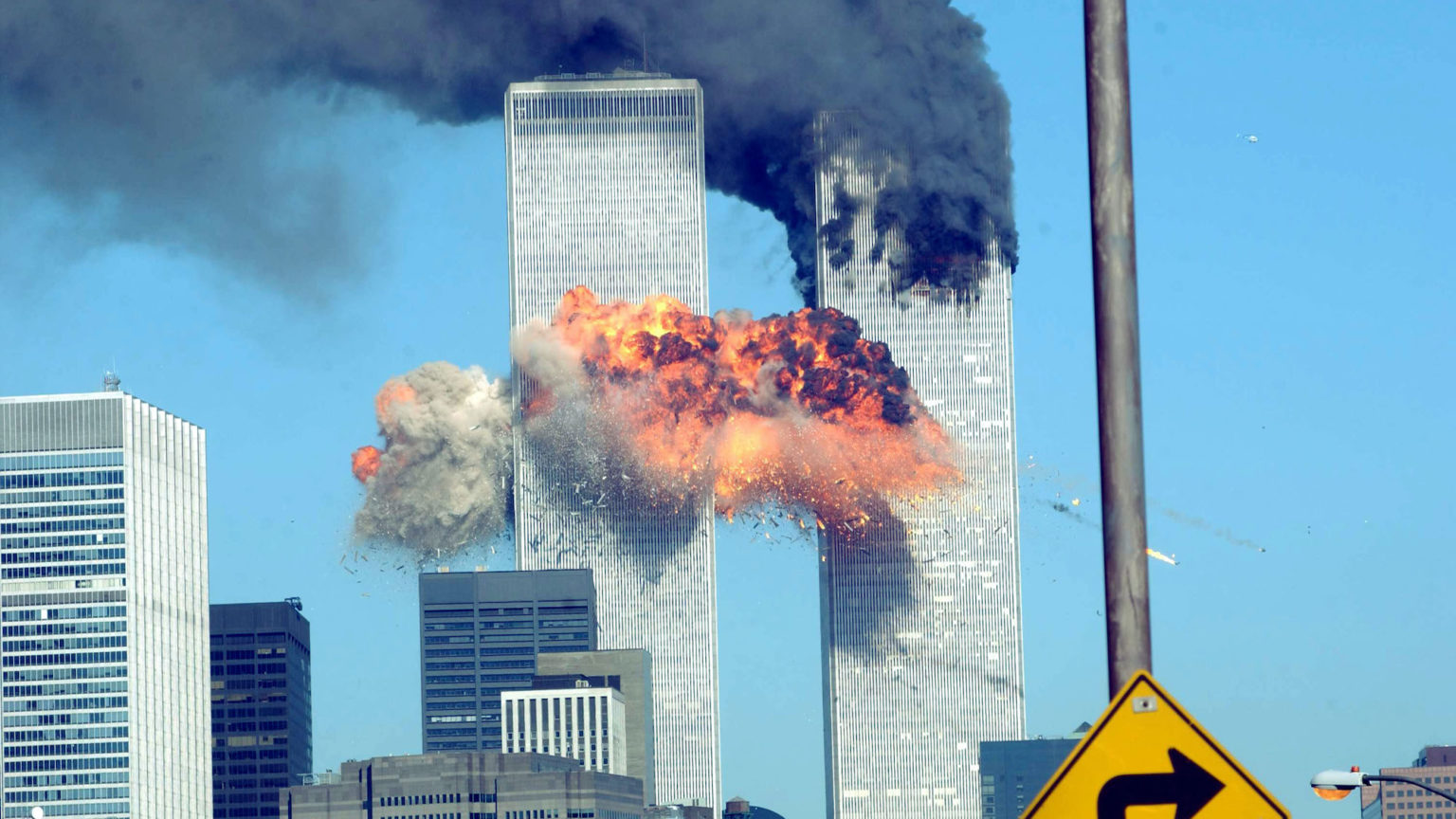 The West is terrorising itself
Since 9/11 a culture of fear and vulnerability has taken hold.
Western governments have been claiming they 'were caught off-guard' by the scale and pace of the Taliban takeover in Afghanistan. It is a familiar refrain. In the aftermath of 9/11, Western governments expressed similar incomprehension. And, as they are doing today, they also blamed intelligence failures.
There may well have been some justification for failing to anticipate the attack on the Twin Towers by al-Qaeda terrorists in September 2001. The same cannot be said for failing to anticipate the swift collapse of the Afghan government, or the rapid victory of the Taliban. The hideous unravelling of the 20-year-old Western military presence in Afghanistan was all too predictable. It was an intervention marked throughout by confusion, impotence and a lack of clear purpose.
Looking back on the events of the past 20 years – from 9/11 through to the series of misconceived and tragic military interventions in Afghanistan, Iraq, Libya and Syria – it is tempting to draw the conclusion that the West has learned nothing. It still seems incapable of understanding the threat it faces. And it is still blaming intelligence failures for this lack of understanding.
But, as I argued in my book Invitation To Terror: The Expanding Empire of the Unknown in 2007, this failure of understanding is not an intelligence failure. It is a failure to grasp the meaning and nature of the threat facing society. For this threat does not arise from without, but within – from Western society's growing sense of powerlessness and loss of direction.
America the vulnerable
This failure to grasp the nature of the threat posed to the West was best expressed by President Bush in the immediate aftermath of the 9/11 attacks. 'Why do they hate us?', he asked. A year later Bush described his nation as America the vulnerable.
He did not need to elaborate on his assertion that, after 9/11, 'America felt its vulnerability'. His audience already recognised what he was voicing – namely, the insecurity and fear that had long been lurking in the American psyche. The 9/11 attacks merely showed to many people what they already felt they knew – that they were powerless before threatening forces.
Bush's formulation of 'America the vulnerable' was historically significant. It consciously turned vulnerability into a defining feature of American identity. The 2002 National Security Strategy of the United States of America built on this. It stated that 'the characteristics we most cherish – our freedom, our cities, our systems of movement and modern life – are vulnerable to terrorism'.
'This vulnerability', it continued, 'will persist long after we bring to justice those responsible for the 11 September attacks'. Being vulnerable, it concluded, 'is a new condition of life'.
'Vulnerability is a new condition of life.' This was a remarkable statement. The declaration that being vulnerable will last 'long after we bring to justice those responsible for the 11 September attacks' effectively declared that Americans were now at permanent risk.
Indeed, during the 2000s it became clear that vulnerability had been transformed into a condition that existed independently of any specific threat, terrorist or otherwise. As a CNN journalist put it in 2007, we are 'in the crosshairs of hidden terrorists and nature's fury'.
This sense that we are always vulnerable has had a tremendous effect on the Western world. It has fuelled a powerful sense of fatalism. A sense of vulnerability underpins our approach to any unexpected or destructive event, from Covid to climate change. And it also excuses governments' failure to address the challenges we face. After all, runs the thinking, what can our leaders really do, given our vulnerability?
This sense of being forever at risk was most coherently articulated by Tom Ridge, the former homeland security secretary, in July 2002. 'The terrorist threat to America takes many forms, has many places to hide, and is often invisible', he said. 'Yet the need for improved homeland security is not tied solely to today's terrorist threat. It is tied to our enduring vulnerability.'
Here, vulnerability is seen to persist even after specific threats have been eliminated – it is 'enduring'. This connotes a permanent condition of insecurity. Statements like this are not only defeatist – they serve as an invitation to be terrorised.
Ridge hinted at something else, too. People were now feeling vulnerable. They were existing in and experiencing the world as vulnerable beings. After 9/11, then, vulnerability had become an essential part of individuals' self-identity.
The New Normal
The term 'the New Normal' refers to the alleged impossibility of society going back to normal after the Covid pandemic. The term itself was not used in the wake of 9/11, but the sentiment underpinning it was certainly present. 9/11 was 'the day that changed everything'. Headlines proclaimed that 'Nothing will ever be the same'.
It was not the watershed it seemed, of course – many of the trends that became visible after 9/11, from the increasing sense of fatalism to intense risk-aversion, were long in the making.
But the idea that a single act of terrorism had changed everything was certainly influential. As we have seen, 9/11 had seemingly exposed the truth about the West's 'enduring vulnerability' – and there was no going back.
Today's idea of the New Normal builds on this fatalism. Just as after 9/11 we were always supposedly at risk of terrorist attacks, after Covid we are always supposedly at risk of viral attacks and new pandemics. In the eyes of the advocates of the New Normal, the truth of humanity's vulnerability and powerlessness has been further exposed by Covid.
This is not the only way in which 9/11 paved the way for the response to Covid. It also birthed the idea that we now face a threat without end. This was given an early airing in 2004, when the 'war on terror' was rebranded as 'the long war' by John Abizaid, a US army general. In 2006, Bush declared that 'our generation is in a long war against a determined enemy'.
This idea of a war without an end is central to the idea of the New Normal brought about by Covid. Hence its advocates say we are likely to live forever in the shadow of this virus. Our only option, therefore, is to avoid risk and try to stay safe.
But there is one key difference between the narrative of 9/11 and the narrative of the New Normal. Those who felt that 9/11 had exposed our vulnerability did not celebrate it. They saw the idea of our enduring vulnerability as an occasion for regret.
It is different for advocates of the New Normal. They celebrate the idea of our vulnerability. Indeed, they see the reorganisation of social life around the risks posed by Covid as near enough virtuous.
This shows that, over the past two decades, Western society's attitude to the idea of vulnerability has changed. Vulnerability may have been enshrined in the aftermath of 9/11, but it is only in recent years that it has been enthusiastically embraced as something positive.
Historical amnesia
In recent years, policymakers and commentators have become so used to normalising the threat of terrorism that they now see it everywhere. And it has led them to forget or erase the actual significance of 9/11 as a terrorist atrocity.
Today, numerous acts of violence – even when they are not politically motivated – are routinely presented as terrorist acts. School shooters or homicidal 'incels' are now categorised alongside militant jihadists as terrorists. There is also an increasing effort on the part of our elites to paint right-wing activists as terrorists, too.
One commentator in the Washington Post even likened the riot on Capitol Hill earlier this year to 9/11. 'I hoped never again to experience a similar visceral reaction to a national tragedy', he wrote, 'but nearly 20 years later those same sickening emotions overcame me as I watched the storming of our US Capitol on 6 January'.
Writing in USA Today, David Mastio claims that, since the riot on Capitol Hill, Republicans are a 'bigger threat than 9/11 hijackers'. He trivialises the worst terrorist atrocity in history by claiming that 'as surely as the terrorists of 9/11 wanted to tear down American democracy in 2001, the terrorists of 6 January want to tear down our democracy as well, even as they pose as its defenders'.
In part, this willingness to portray the ragtag mob which caused chaos in the Capitol as a threat comparable to that of the 9/11 attackers is motivated by party-political allegiance. Nevertheless, it does normalise and significantly minimise the exceptional nature of 9/11.
The comparison just does not stand up. The violent scenes on Capitol Hill were not intentionally terroristic. They were the outcome of an angry demonstration that got out of hand. A recent FBI report into the riot found scant evidence it was coordinated. The 9/11 attacks were of a completely different nature. They were carefully planned and carried out by a committed terrorist cell.
To equate the behaviour of the mob who invaded the Capitol building with the jihadists who attacked the World Trade Center speaks to a loss of perspective. It shows that, for some, the flare-up of a political conflict rumbling within society is comparable to an act of terror that killed 3,000 people.
It seems that an obsession with America's culture wars has led far too many to forget what 9/11 actually looked like. We need to remedy this. For it is only by getting to grips with the tragic events of 9/11, and the cultural and political shifts that it heralded, that we can rid ourselves of one of its most damaging legacies – a culture of fear and vulnerability that continues to grip us to this day.
Frank Furedi's 100 Years of Identity Crisis: The Culture War Against Socialisation is published by Routledge later this month.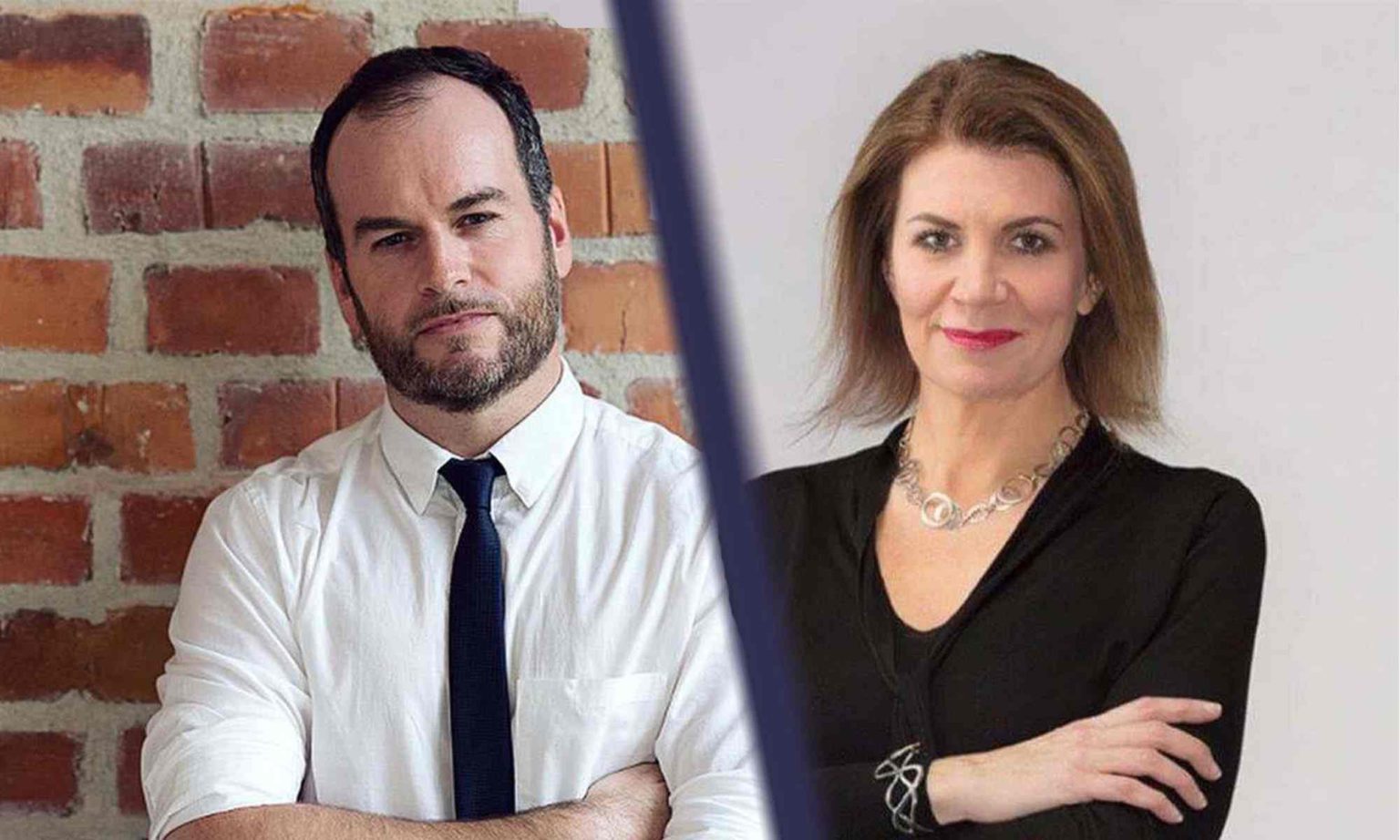 A world gone mad – with Brendan O'Neill and Julia Hartley-Brewer
ZOOM EVENT
Wednesday 22 September – 7pm to 8pm
Tickets are £5, but spiked supporters get in for free.
To enquire about republishing spiked's content, a right to reply or to request a correction, please contact the managing editor, Viv Regan.