The racist mural that wasn't
A Yorkshire town has found itself at the centre of a bizarre, confected race row.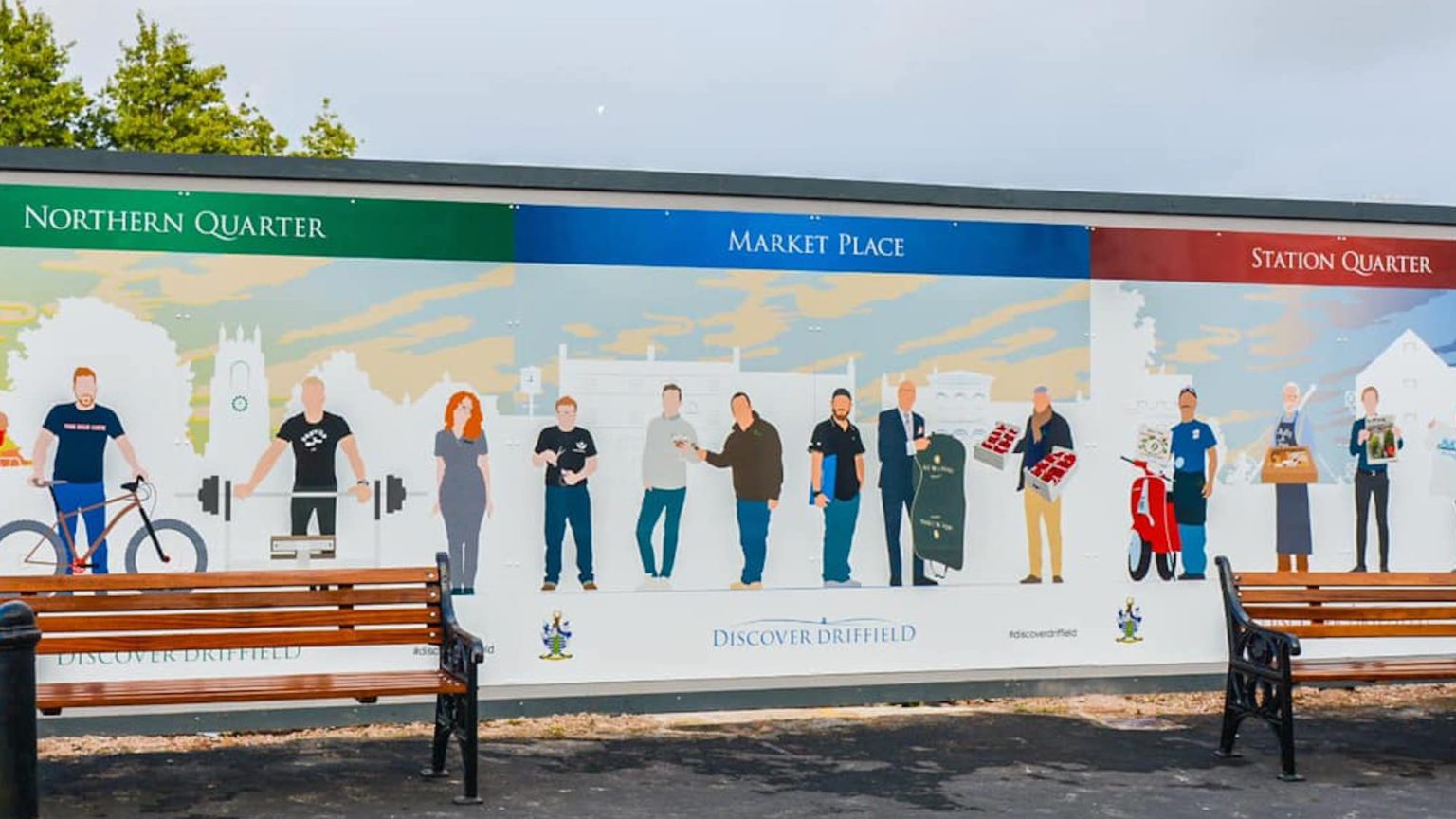 Is a mural featuring white people, which is being used to represent a majority-white town, an instance of racism?
This was the question being asked in the national media last week, after a temporary work of art – the 'Wall of Fame' – was put on display in Driffield, a small market town in Yorkshire.
This mural, commissioned by Driffield Town Council, depicts shopkeepers, restaurant owners and other local Driffield personalities. Yet, as a few critics soon pointed out, all those depicted are white. For one Driffield resident, it 'screams welcome to our white town'. Another complained that it should have been 'a little more inclusive'.
Is this criticism fair? And is it right that the national media, the BBC among them, have turned it into an issue? No, not really.
For a start, Driffield, a town of around 14,000 people, is 98.7 per cent white. So it is hardly a surprise that the handful of locals depicted in a mural representing the town happen to be white.
Former Driffield resident and local boxing legend Curtis Woodhouse, who is mixed race, said he 'actually liked' the mural – although even he said it was 'a bit white'.
All this raises a question – why is the whiteness of the people represented in the mural being commented on at all? No one would dream of criticising a black-majority town if art and imagery representing it mainly depicted black people. Certainly no one would dare complain it was 'a bit black'. I'm sure most of the locals failed to notice the 'whiteness' of the mural. They will have just seen a representation of their town, not their white town.
Some critics have asked why Woodhouse himself was not represented in the mural. 'He does so much for the kids in the community', wrote one, 'yet he's not worthy of being on [Driffield's] Wall of Fame'. This critic failed to note that Woodhouse lives in Swanland, near Hull, whereas all of those represented in the mural live and work in Driffield. The mural's designers – and no doubt most of the locals – clearly think the mural represents the community as it really is. Yet, for the mural's critics, an accurate representation of Driffield matters less than promoting a false image of racial diversity.
Hattie Turner, a senior parliamentary researcher from Driffield, expressed disappointment that the BBC had decided to run such a 'divisive' story about her hometown – especially when only four or five people had complained about the mural. But Turner shouldn't be surprised. The likes of the BBC seem to think nothing of implying that much of Britain is racist.
Such divisive reporting, however, is deeply unfair to places like Driffield. It imputes racist motives where there are none. And, in doing so, it undermines a sense of community and togetherness.
The problem here lies not with the mural itself, but with the racialising lens through which it has been viewed.
Charlie Peters is a writer. Follow him on Twitter: @CDP1882
Picture by: Driffield Town Council.
To enquire about republishing spiked's content, a right to reply or to request a correction, please contact the managing editor, Viv Regan.