You can't run the British state from your kitchen table
Civil servants' fondness for working from home reveals a crisis in public service.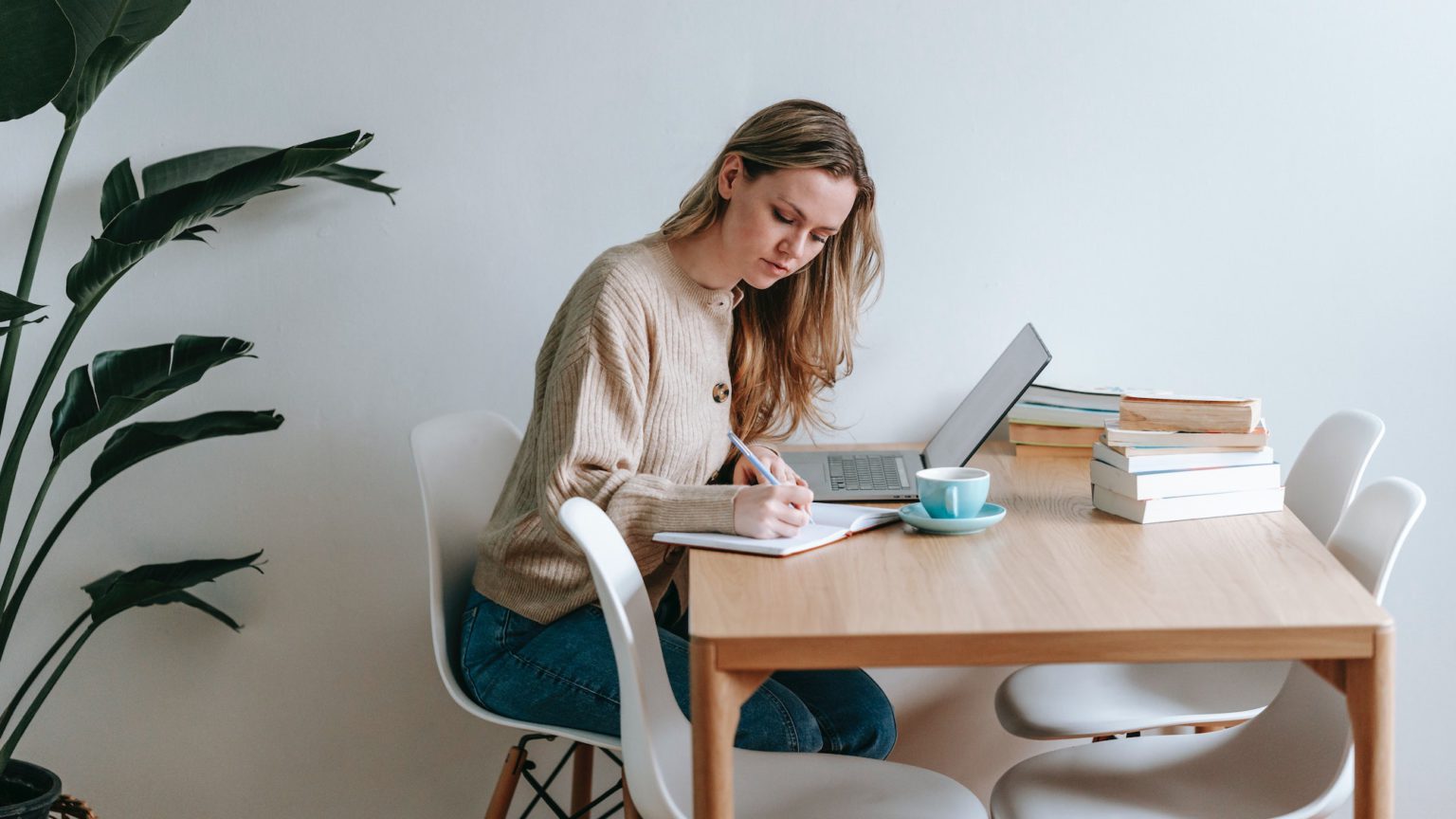 'I think for young people in particular, being able to physically be in an office is valuable.' This was chancellor Rishi Sunak just a few weeks ago. Back then, he was leading the return-to-the-office charge. He was telling us to leave the house-bound, Zoomed-out routines of lockdown behind and start coming into work again. He was clear about the benefits, too. The relationships we build when sharing a physical space are stronger, and the work we do is of a higher standard.
It was a strong, clear message. And it has now been thoroughly undermined – by his own department.
New job adverts for the Treasury assert that staff will be allowed to work more than half the week at home – on a permanent basis. You have to wonder if Sunak is just taking the piss now. This was the man who, just a few weeks ago, was urging us to get back to the old normal. And now he's overseeing a department committed to realising the New Normal, complete with work-from-home directives.
It would be funny if it wasn't so serious. Sunak's office is responsible for the nation's finances. Can this really be done remotely? Should departmental budgets be managed from people's kitchens? Are complex tax arrangements best decided on FaceTime? Is the economic detail of the levelling-up agenda really best worked out by individuals perched on their beds?
It is not as if the economy is in a great place at the moment. And yet those tasked with managing its growth at this most crucial of post-lockdown moments think it is okay to be doing so while sat at home.
The Treasury opting to work from home is a sign of a deeper problem. As Frank Furedi has argued on spiked, neither Westminster nor Whitehall seems to take public office all that seriously anymore. Sure, politicians and civil servants recognise that they are doing a job. But that's all it is – a job. It is not something that requires a greater degree of commitment than other office jobs. So, if it can be done at home, in the kitchen or the lounge, why not?
What is missing among the current incumbents of Westminster and Whitehall is any sense of public service. Those occupying these vital national roles don't seem to recognise their importance. They don't see themselves as public servants. They see themselves merely as employees.
This was brought home to tragic effect by the response of the Foreign Office to the catastrophe in Afghanistan. As the UK-backed government in Kabul fell, plunging all those Afghans into grave danger, many of the people tasked with organising their evacuation were on holiday. Foreign secretary Dominic Raab remained on holiday in Crete as the Taliban re-took control. And it has since emerged that three of the UK's most senior civil servants, who should have been responsible for dealing with the fallout from Afghanistan, were also enjoying their annual leave.
That's right, as the nation Britain and the US spent two decades occupying fell apart, Philip Barton, the permanent under-secretary at the Foreign Office, Matthew Rycroft, the permanent secretary at the Home Office, and David Williams, the permanent secretary at the Ministry of Defence, remained steadfastly 'out of office'.
Sure, some claimed they were working while on their annual jollies. But that's not good enough. This was a geopolitical disaster, one in which Britain had a direct hand. And yet the public servants we expect to respond to such emergencies treated it as a minor problem to be delegated. They didn't experience a call of duty, or feel that they had a vital public service to perform. No, they had booked their time off, and it was their right, as employees, to enjoy it.
It's staggering when you think about it. This was the biggest foreign-policy crisis in years, and our foreign policymakers couldn't be bothered to break their summer-vacation plans to help deal with it.
If our most senior public servants can't be bothered to get back to work, even when other people's lives depend on it, then public service is in serious trouble.
Tim Black is a spiked columnist.
To enquire about republishing spiked's content, a right to reply or to request a correction, please contact the managing editor, Viv Regan.