Eco-warriors' crappy vision of the future
The disposable-nappy tax idea shows us how regressive environmentalism is.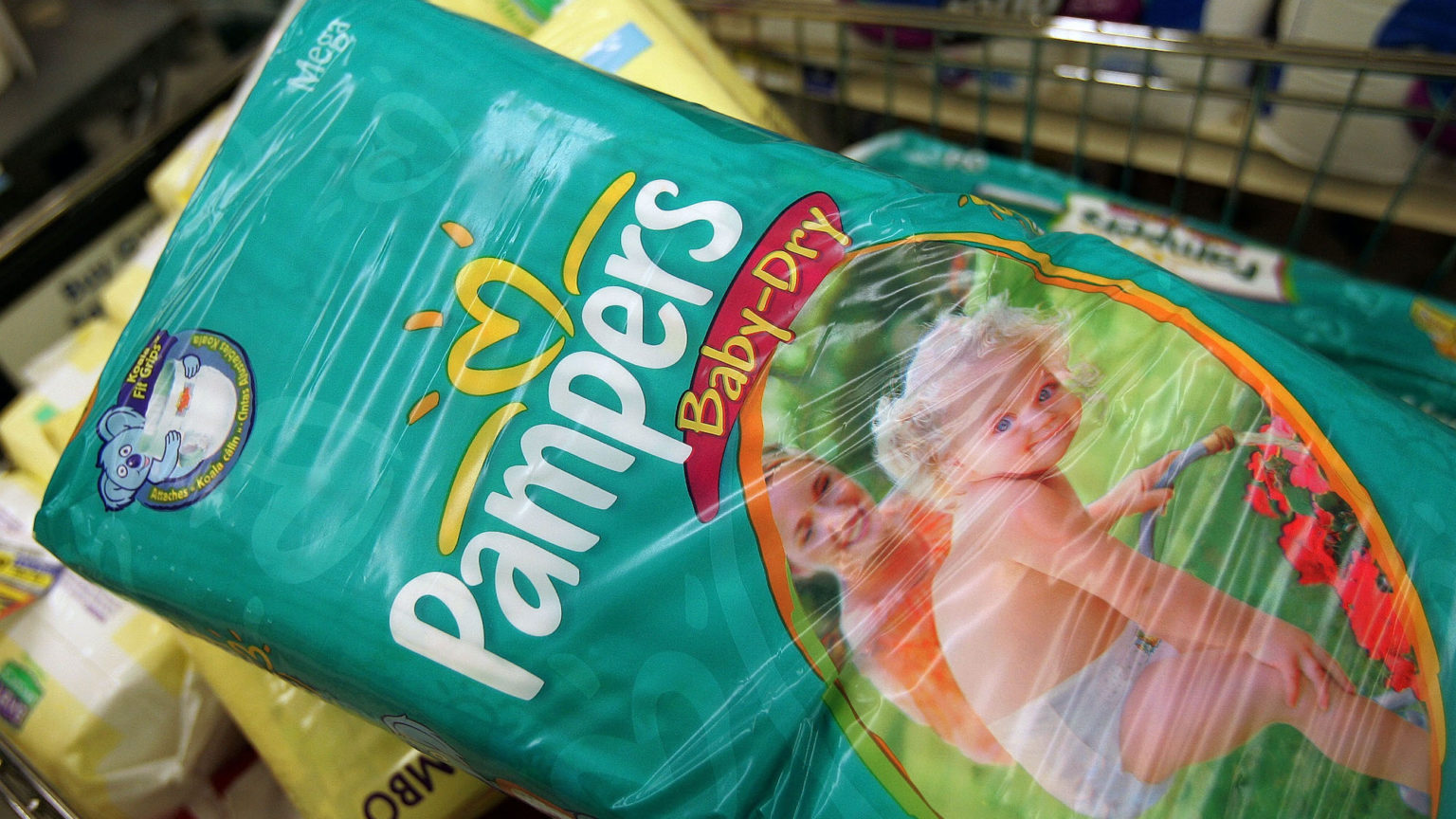 The government isn't planning on banning them. Not yet, anyway. 'That would be too tough for parents', a source said. No, it wants to price them out of everyday use. Turn them into a privilege. Something for special occasions, say, a first or second birthday.
It's almost as if those in Westminster and Whitehall dreaming up such a proposal barely thought about its consequences. Which, to be fair, they probably didn't. Many won't be bothered about paying that bit more for pull-ups. And quite a few will just leave their nannies to bear the brunt of their latest wheeze.
But for most parents – and especially women, who are still responsible for the majority of childcare in the UK – the idea of being encouraged to spend a few more hours a week re-washing nappies, rather than simply bagging up and disposing of them, seems like a massive backward step.
Which it is. The invention of disposables in the late 1940s was a minor liberation. Like more celebrated labour-saving technologies, the humble Pampers nappy, ending the time-heavy process of re-laundering cloth nappies, played a part in releasing women from domestic drudgery. And now, in the name of saving the planet, policymakers and their green whiphands want to return child carers to that tedious, far less free era of thankless housework. Hence, when then environment secretary Michael Gove first mooted an attack on disposable nappies in 2018, director of Netmums called it 'a bit of a retrograde step'.
This should surprise no one, though. Environmentalism is an entirely retrograde creed. Born of an opposition to modernity, it seeks to roll back all of its gains. Every technological advance, and every expansion of social and political freedom (including that of women), is a problem for greens. They can think only in terms of limiting, of reducing, of shrinking.
It is always a process of going backwards with greens. Always a regression. Little wonder the green vision of the future looks uncannily like a version of the past most of us are glad we left behind.
Indeed, if environmentalists have their way, not only will parents be re-laundering old cloth nappies, they'll be trying to do so using lukewarm water. Just to make it doubly difficult to shift those stains. After all, as the BBC warned us recently, 11 per cent of all household carbon emissions come from washing machines, and the energy they expend heating water. The New York Times drew the obvious conclusion: we need to wash our clothes less frequently and at lower temperatures.
Every life-improving or time-saving appliance we use in our domestic lives, from the humble nappy to the latest in TV, is a problem in the eyes of green policymakers. For much of the noughties (until the advent of LED lights), we were told we spent winter evenings enjoying too much illumination from electric lighting. Dishwashers have long been a continual source of contention and worry. Refrigerators are an endless source of pollution. And the production of flat-screen TVs, we were told, could produce more greenhouse emissions than the world's largest coal-fired power stations. Then there's air-conditioning units, gas boilers, power showers… The list goes on and on. We need to limit our use of all of them, and live a simpler life. Like the one people used to live, in the 1750s.
Even the food in our homes is a problem. Especially today, when most of it is largely bought from supermarkets. Yes, the complex supply-chains and the economies of scale may have resulted in a cornucopia on our doorsteps. But, say the green-eyed, at what cost? Just think of the carbon emitted to bring those bananas to your nearby Morrisons. And then there's the energy used to power those doorless refrigerated aisles. Indeed, for greens, supermarkets are a symbol of all that's wrong with modern life. The relative cheapness, the ease of access, and the time saved – all morbid symptoms of Western consumerism.
Surely, the Guardian argued recently, it would be better to 'grow your own', perhaps on an allotment. Just remember to 'avoid genetically modified and chemically bathed seeds'. After all, argue greens, it was messing around with nature that led us to the climate emergency in the first place.
Incredibly, some greens argue we should forgo even grow-your-own levels of agriculture, and start foraging. 'Plenty of weeds are edible, nutritious and delicious', writes one green. 'Plus, they're free and don't require any fossil fuels, water or trucking to grow and bring to market.'
This is the green dream. A life lived as if modernity never happened. And it's grim.
Of course, the government is not currently encouraging us to forage for food. But urging us, as a society, to use cloth nappies again is part of the same backward vision – a vision that sees no scope for a better life, only a more miserable and more constrained one. We deserve better.
Tim Black is a spiked columnist.
To enquire about republishing spiked's content, a right to reply or to request a correction, please contact the managing editor, Viv Regan.