Why the corporate world went woke
Vivek Ramaswamy's Woke, Inc. provides an inside view of capitalists' embrace of 'social justice'.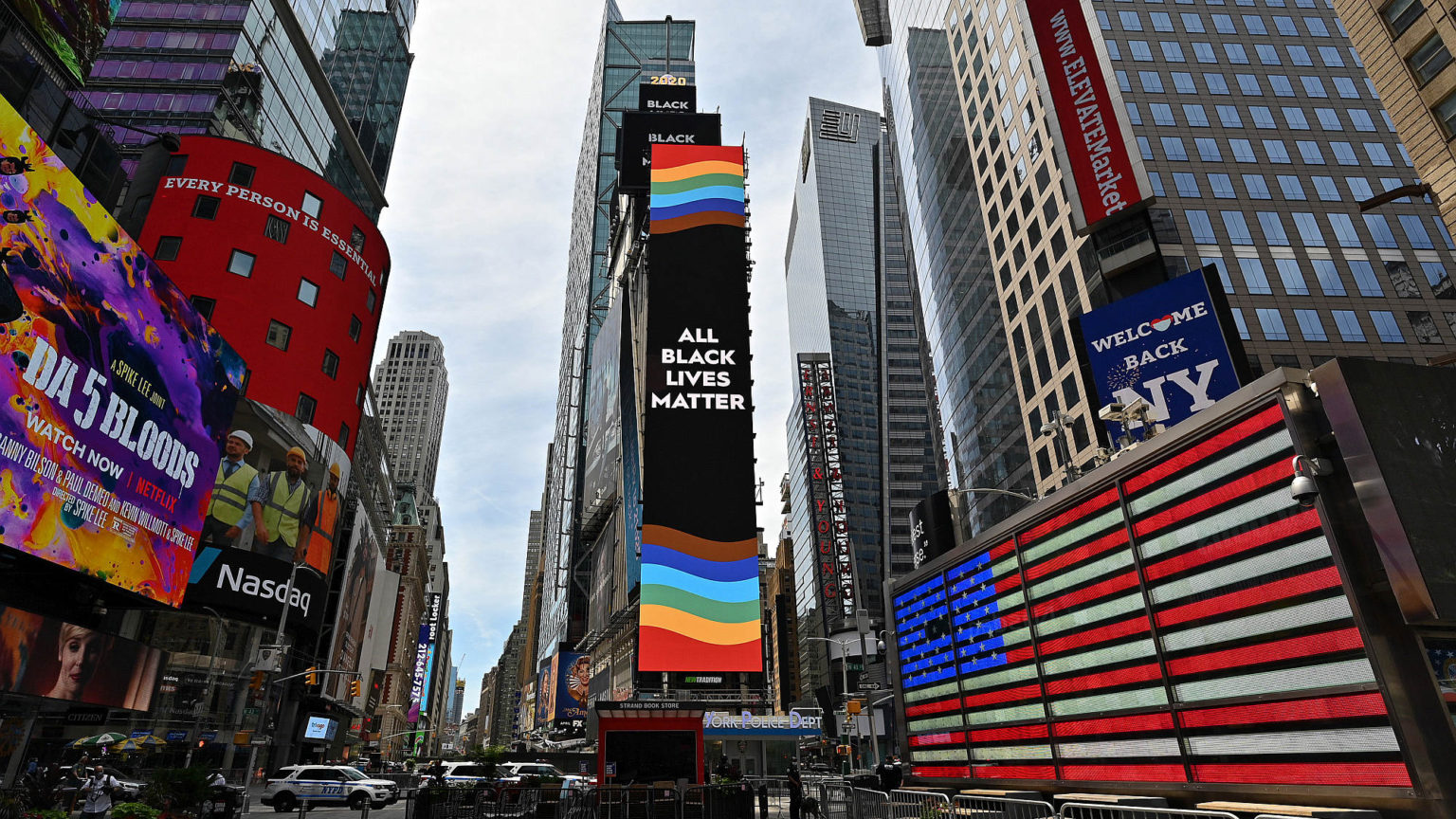 In 2016, Forbes placed Vivek Ramaswamy at No24 on its rich list of young American entrepreneurs, estimating his worth at $600million.
But Ramaswamy, a former pharma CEO and hedge-fund manager, is not resting on his riches. He is now interrogating the world in which his riches were made, with his new book, Woke, Inc.: Inside the Social Justice Scam.
Unsurprisingly, given Ramaswamy's background, Woke, Inc. does not take issue with capitalism per se. Instead, its critique focuses on 'stakeholder capitalism' – the idea that companies are not just responsible to their shareholders, but also, in some nebulous manner, to various other groups and causes. In fact, he argues, it has become fashionable to demand that commercial enterprises take an active role in shaping and supporting political causes. This demand means that corporations, which once had to deny they were interfering in politics, now actively celebrate such interference, and are praised by others for doing so.
So, how exactly did a business world that only a few short years ago was knee-deep in strippers, dwarf-tossing and blow, not to mention funnelling its finances through the Bahamas, come to reinvent itself as the puritanical spearhead of social justice? And, more importantly, why?
In Woke, Inc., Ramaswamy traces this perplexing question from an insider's perspective, often illustrating his points with examples drawn from his personal experience near the top of the financial pyramid. In doing so, he locates the origins of the corporate image switch from playboy to choirboy in the Occupy Wall Street movement.
In Ramaswamy's telling, Occupy started as a protest against 'disproportionate economic power', but quickly came to include prerogatives relating to race, gender and ethnicity, which created tension within the movement. And so, since the primary site of occupation was Wall Street, the world's financiers had a front-row seat as, in Ramaswamy's words, 'woke culture eroded [Occupy] from within', pitting members against each other in a victim sweepstakes and convincing a segment of protesters that the problem was not corporate power per se, but rather old, white men wielding that corporate power. Women, black people or young people wielding that exact same power, so the argument went, would intrinsically do a better job.
This new focus was music to the corporate world's ears, because – in stark contrast to the original Occupy demands – it meant that in exchange for only a few personnel changes, corporations could continue with business as usual. It would thus make sense for corporations to laud those who viewed gender, ethnicity and sexual orientation as the main issues of society, while villainising those who viewed social class, poverty and corporate power as the main issues.
This Machiavellian analysis from an author who understands power is one of the best features of Woke, Inc.. The realpolitik approach also enables Ramaswamy to elucidate some of the issues caused by the alliance of stakeholder capitalism with woke politics. Central to his critique is stakeholder capitalism's impact on democracy. Ramaswamy is an uncompromising defender of the principle of one person, one vote. His primary concern is that stakeholder capitalism undermines this principle to such an extent as to make traditional corporate lobbying seem quaint by comparison.
One of the ways corporations now undermine democracy is by forcing politics into the workplace. Ramaswamy points to expense-management firm Expensify's late-2020 US presidential election email as an example of this infiltration. This message, which was sent to the company's 10million users, explicitly urged them to vote for Joe Biden, alleging that a failure to do so was selfish, against democracy and could result in 'civil war'. It was pretty kooky, and using business emails to tell customers how to vote was a shocking (and patronising) overreach, even by American standards. Ramaswamy claims that when he confronted Expensify's CEO, David Barrett, over the message, Barrett told him he didn't 'fucking care'.
In another example, Ramaswamy points to calls for companies like Coca-Cola to condemn Georgia's Election Integrity Act of 2021 (Coca-Cola, of course, being headquartered in Atlanta, Georgia).
If Coca-Cola takes a public position on a specific law, or Expensify urges people to vote for a certain candidate, where does this leave employees who may hold different views? What if an employee wants to canvass for a politician with a different position, run for office herself, or even just chat about a topic on Twitter or with a co-worker in a bar? Citizens are supposed to be able to talk over issues freely and form their own opinions on matters at hand. How can they do this in any meaningful sense when their employer has a publicly expressed set of political views, and has effectively categorised disagreement as illegitimate?
Ramaswamy, who holds a law degree from Yale, suggests that the way out of this dilemma may be to accept that wokeness is not 'like' a religion, as many have claimed. Rather, it actually is a religion, in a legal sense.
He illustrates this claim with compelling instances of the irrational zeal of woke advocates. For example, an American professor who used the Mandarin term 'nei ge' in a lecture was suspended from teaching, despite issuing an abject apology for using a word that sounded like a racial slur. 'Nei ge' means 'that', and Mandarin-speakers often use it as a filler word, a habit the professor was attempting to discourage.
In other examples, employees have been made to contemplate their 'whiteness' publicly or take part in training courses aimed at 'being less white'. In other words, employees are often forced to adopt the tenets of 'wokeness' at their place of employment, in order to adhere to the woke values of their employers' stakeholders.
But does this amount to being forced to partake in religion? The legal precedents Ramaswamy cites for banning a woke religion from the workplace are not airtight – these cases involved employees being forced into distinctly more spiritual practises, like lighting candles to prevent demons entering the workplace. But the precedents cited aren't entirely off-base, either. Religion does not need to involve a deity, and the propensity of the woke to frame their goals in theological terms of 'good' and 'evil' also supports Ramaswamy's position.
He also devotes large sections of the book to business law and social-media control over speech, as well as to social considerations, such as whether 'corporate wokeness' is driving polarisation. At one point he claims: 'The clothes we wear, the food we eat, and the businesses we shop at have become our uniforms and weapons in America's tribal feud.' It's a thought-provoking point.
Satisfying as Ramaswamy's intellectual critique is, his observations on his fellow elites are what really makes Woke, Inc. stand out. Having labelled himself a 'class traitor' at the beginning of the work, he fully lives up to this claim, naming names and detailing events with unsparing precision.
Ramaswamy offers a psychological explanation for the elite embrace of woke stakeholder capitalism. He points out that children of elites (himself included) are often forced to engage in volunteer work in order to polish their CVs. In one particularly egregious example, he recounts the story of a wealthy teenager who founded a global NGO in order to enhance his college application, itself a stepping stone in his quest to join the family profession of investment banking.
In Ramaswamy's view, such practises encourage a cynical view of 'giving' that those involved feel guilty about, but somehow can't quite correct. The idea of not profiting from their actions is simply too mind-blowing for them to contemplate. At the same time, according to Ramaswamy, most wealthy millennials can never hope to surpass their highly successful parents in business terms, so they try to out-do them morally. This potent combination, he argues, leads the affluent young to embrace a brand of political activism that lavishly rewards them for doing things that they have declared to be good.
While Ramaswamy, a conservative, is at times slightly over-eager to pin the blame for the world's woes on his political opponents, Woke, Inc. is still a focused, incisive and intelligent book that stays well clear of grating partisanship. He presents his arguments in a fashion as crisp as it is ruthless – he may have enjoyed the benefits of a privileged education, but at least in his case it shows up in good workmanship. It makes Woke, Inc. a must-read for anyone who wants an inside view on corporate wokeness.
Roslyn Fuller is the director of the Solonian Democracy Institute and author of In Defence of Democracy and Beasts and Gods: How Democracy Changed its Meaning and Lost its Purpose.
Woke, Inc.: Inside the Social Justice Scam, by Vivek Ramaswamy, is published by Swift Press. (Order this book from Amazon(UK).)
To enquire about republishing spiked's content, a right to reply or to request a correction, please contact the managing editor, Viv Regan.