A war for nothing
The Western dream of a New Afghanistan has ended in bloodshed and chaos.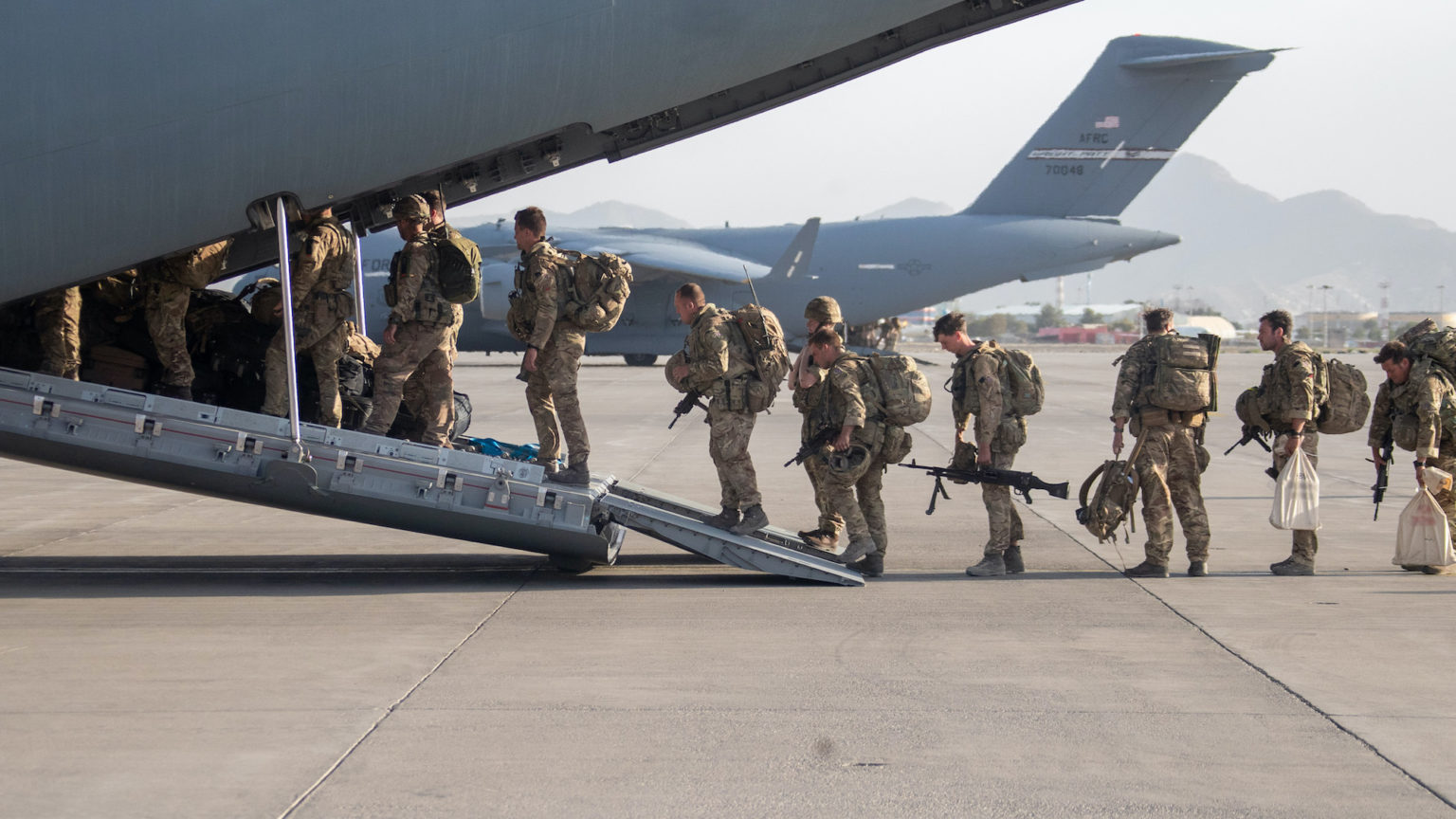 So this is how the war in Afghanistan ends. Not in triumph, but in humiliation. Not with peace and liberty for Afghans, but with bloodshed and a return to theocracy. It ends with the Taliban government, which the West set out in 2001 to topple, reimposed, emboldened, its militants shooting into the air, wandering into aircraft hangars to assess their haul of American hardware. It ends with ISIS's Afghan affiliate making its bloody entrance on to the world's stage, with a suicide bomb at Kabul airport last Thursday that claimed almost 200 lives, including 13 US service members. It ends with jihadists the world over riding high, and with Afghan allies in the West's nation-building project left stranded and with targets on their back.
This, America's longest war, cost the lives of more than 47,000 Afghan civilians, 66,000 Afghan soldiers and police, and 3,500 coalition service men and women. The project of building and fortifying a new state following the invasion cost the US more than it spent rebuilding western Europe after the Second World War. As America withdrew the last of its troops yesterday, declaring the war over a full two weeks after a triumphant Taliban declared the war over, you couldn't help but ask the question: all this, and for what?
The professed point of the two-decades-long war in Afghanistan has shifted over time. At one point, we were even told the occupation was actually about fighting the global war on drugs. Had Western powers stayed a few more years they'd probably have found a way of making it about climate change – the soldiers and helicopters all part of that amorphous plan to build back better.
Even so, every single one of the West's missions in Afghanistan remains starkly unaccomplished. What began as a mission to smash al-Qaeda and stop international terror has left al-Qaeda beaten back but very much still alive, and its successor as primary international terror threat, ISIS, trying to stage a barbaric comeback. Meanwhile, the prefab liberal democratic state the West tried to airdrop on to this still tribal and rural society collapsed within a matter of days, without US muscle to prop it up.
No doubt, gains were made in the lives of women allowed to enter society and the workforce, in the girls able to attend school, in fragile freedoms enjoyed by a few. But the progress hailed by supporters of the intervention in recent days creates an image of a fundamentally transformed society that is miles from the truth. As of 2017, two-thirds of Afghan girls still didn't attend school, as the Taliban continued to control vast swathes of the country and the Western-backed state struggled to provide the facilities that they needed to access education.
What gains were made in Afghanistan – be it the temporary suppression of terror groups or greater civil liberties – rested on the project of nation-building, on the idea that you could build a New Afghanistan. That the Kabul government and the Afghan forces melted away in days pays testament to the folly of this project. The government lacked legitimacy in a society riven by tribal divides, enabling the Taliban to paint it as a foreign imposition. The Afghan army, already riddled with corruption and overly reliant on US air support, was demoralised. Cities fell with barely a shot fired.
None of this is to say that the West should have stayed. Far from it. Rather, it demonstrates – in brutal, bloody detail – that you cannot create a viable, liberal democratic state at the end of a gun. A civil society cannot emerge merely because Western NGOs will it into being. Afghans are as deserving of freedom and democracy as anyone else. But such a society must be carved out from the bottom up. It cannot be imposed from above. Rights and freedoms cannot rely on permanent war and foreign occupation.
But the manner in which the West has left has made an already terrible situation even worse. We have abandoned many of those who took us at their word. That we failed to get Western nationals and Afghan allies out before the nation fell is a blunder of unparalleled proportions. Meanwhile, the 'war on terror' as we knew it has finished with jihadists emboldened the world over. The Afghan intervention, like all the other interventions that followed it, has achieved nothing other than bloodshed and chaos – more of which is no doubt still to come.
Tom Slater is deputy editor of spiked. Follow him on Twitter: @Tom_Slater_.
To enquire about republishing spiked's content, a right to reply or to request a correction, please contact the managing editor, Viv Regan.