Why everyone should resign
Dominic Raab's sun-lounger diplomacy is just the cherry on top of the Afghan catastrophe.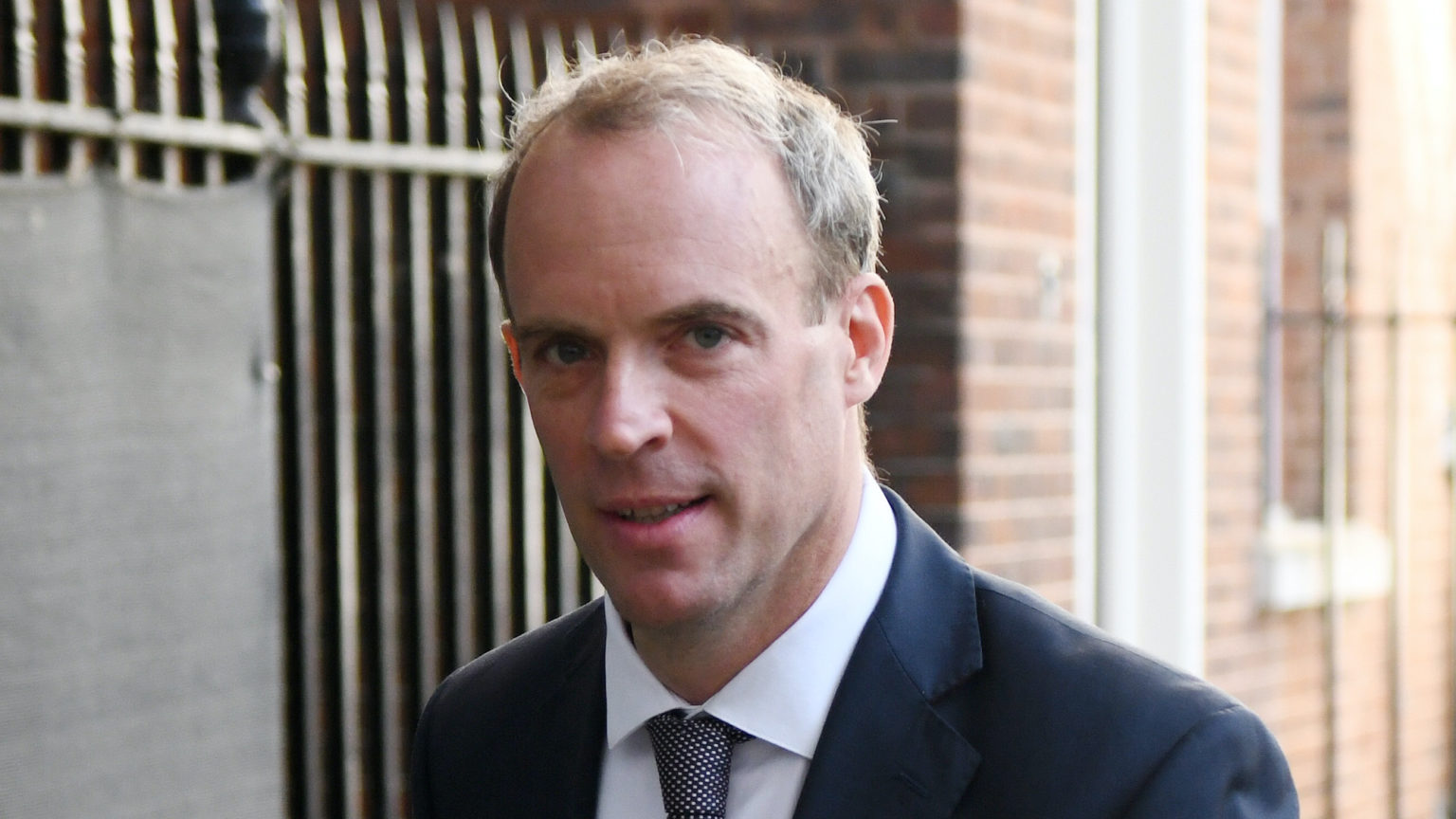 Everyone deserves a holiday. But I, like most people, am more than a little perplexed that UK foreign secretary Dominic Raab decided to book his at a time when he and everyone else knew US forces would be withdrawing from Afghanistan; that he decided to stay on in Crete even as Afghanistan fell to the Taliban faster than anyone had expected; and that he would not be disturbed from his sun lounger even to make a call with his Afghan counterpart.
If Raab was going out of his way to look incompetent and callous at the same time, then, to use a loaded phrase in relation to Afghanistan, mission accomplished. As the Taliban took Kabul on Sunday, marking the greatest foreign-policy humiliation for the West in at least a generation, Raab was reportedly on the beach. As British ambassador Laurie Bristow and his team decided to stay behind in Kabul to process visa applications, Raab was, according to one eyewitness who spoke to the Telegraph, 'running on the beach and washing the sand off his legs'.
But let's not pretend, as our scalp-hungry media are at the moment, that Raab's sun-lounger diplomacy was the only issue here. First of all, he wasn't the only one on holiday. Remarkably, as The Times reported this morning, Sir Philip Barton, Matthew Rycroft and David Williams, permanent secretaries at the Foreign Office, the Home Office and the Ministry of Defence respectively, are still on holiday. Three of Britain's most senior civil servants, whose departments are overseeing the evacuations from Afghanistan, are all working-from-holiday-home.
More importantly, the West's exit from Afghanistan represents an example of catastrophic political failure and expert failure of which Raab's sun-lounger diplomacy was just the cherry on top. Ten days ago US officials were warning that Afghanistan could fall to the Taliban in 90 days. Even that was a 'stark revision' of their previous estimates, which put it at somewhere between six months and a year. Boris Johnson this week also had to admit that the Afghan state crumbled much faster than expected. Why none of these geniuses – in Washington or London – thought that, regardless of those estimates, it might be a good idea to get more British nationals, Afghan interpreters and others out before America's military withdrawal remains anyone's guess.
Then there's the small matter of the 20-year war in Afghanistan itself – this project of nation-building, cooked up by politicians, military men and think-tankers in DC, which came to a humiliating and bloody end this week. The new state they built fell over in a matter of days. Meanwhile, the venture cost tens of thousands of civilian lives, failed to put a stop to al-Qaeda and Islamist militancy, and cost the United States more money than it spent rebuilding Europe after the Second World War. Raab and his equally bungling counterparts only presided over the inevitable crack-up of this hubristic, damned project.
Whether or not a more hands-on Raab could have saved a few more lives is an important question. But it is one that is almost impossible to answer. The government has a point when it says that at the time when Raab should have been calling up Kabul the Afghan state was already disintegrating. He certainly wasn't the only one caught napping over Afghanistan. What we have seen in the past few days is the collapse of a doomed project of the Western expert class and political elites made even worse by the rank incompetence of those people.
Raab probably should resign. But so should everybody else responsible for this human catastrophe.
Tom Slater is deputy editor of spiked. Follow him on Twitter: @Tom_Slater_.
To enquire about republishing spiked's content, a right to reply or to request a correction, please contact the managing editor, Viv Regan.