Jake Davison was evil, but he wasn't a terrorist
The hasty attempt to turn 'incels' into a terror group gets us nowhere.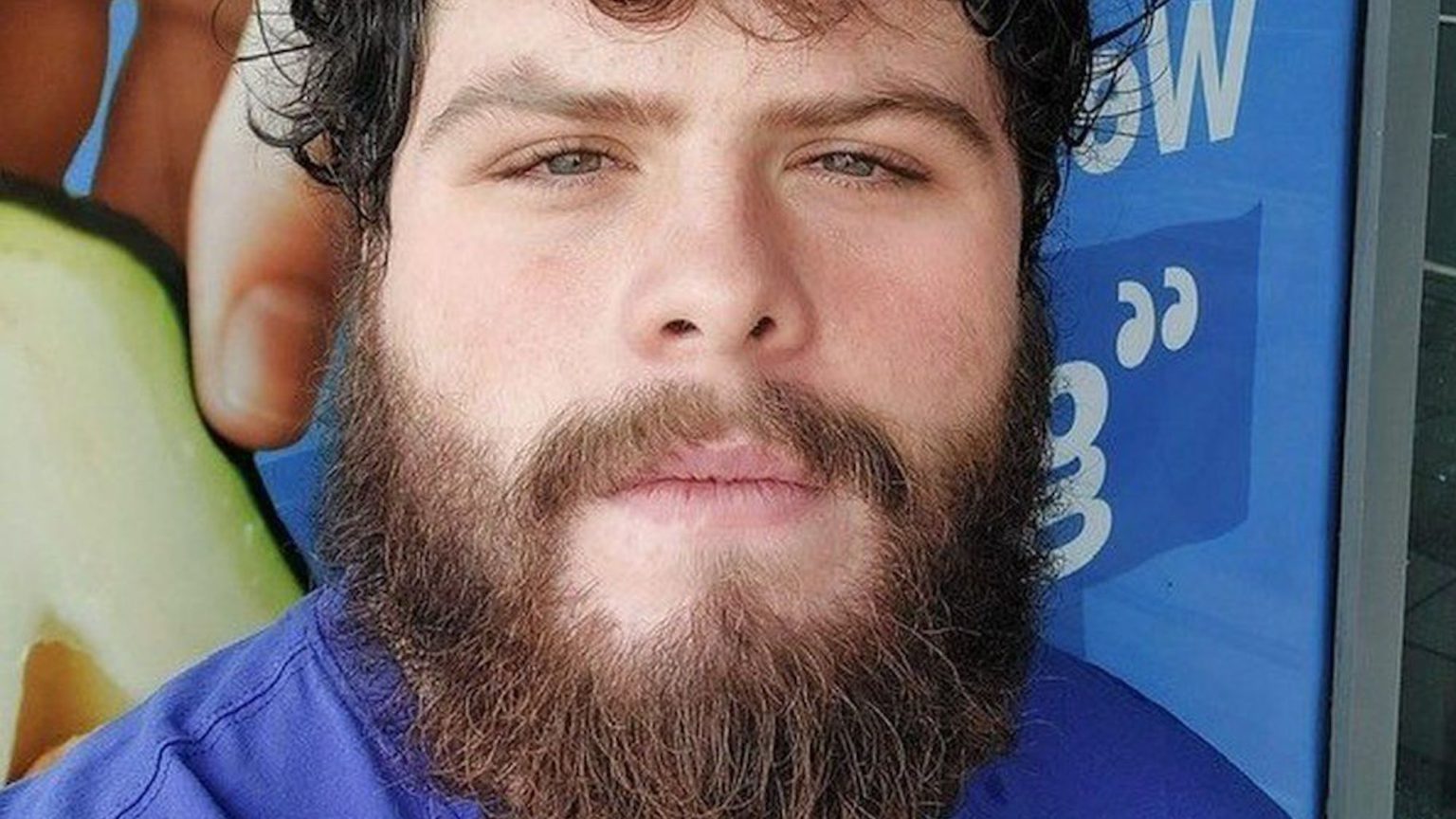 A city, a community and a nation have been rocked by an act of unspeakable evil and depravity. Last Thursday night, 22-year-old Jake Davison went on a 12-minute rampage with a shotgun around Plymouth in Devon. He shot and killed his mother in a house in the Keyham area, walked out, and indiscriminately killed four others he came across. Among the dead is a three-year-old girl, killed alongside her adoptive father, who reportedly crouched over her body to try to save her. Davison turned the gun on himself as police began to close in on him, having committed the worst mass shooting to hit Britain since 2010.
In the wake of such barbarism, committed against a killer's own family and community, we all ask the question of why. In Davison's case there was a ready online paper trail for the press to pore over. On Reddit he had posted on forums where so-called incels gathered – a strange, misogynistic subculture of 'involuntary celibates' who blame their lack of sexual success on the shallowness of women and a society they say is stacked against them. He also displayed a hauntingly in-depth knowledge of mass shootings in online discussions about gun control. On YouTube he posted angry, self-pitying videos. In one he said women were 'simple-minded' and cared only about looks and money. In his most recent video he ranted about being a 'f***ing fat ugly virgin', said he felt like giving up, and likened himself to the Terminator.
Then there are the details of his offline life in the run-up to his killing spree. A neighbour has told the Telegraph that his relationship with his mother became fractious as he became increasingly bitter and misogynistic. (Online he had even blamed her for his failure to lose his virginity.) An unnamed source close to the family said Davison 'hadn't been well' for a while and had recently beat up his father. There are also reports that his mother had been 'begging for help from the authorities' with his mental health prior to the attack. And so questions have been raised about why police gave him back his gun license last month. (It was taken away in December after an alleged assault, but returned after he completed an anger-management course.)
What we've had so far, though, is not a calm, considered discussion of how this happened, but a trotting out of identitarian talking points. This has focused on the demand that the killings be treated not as a mass shooting, but as an act of terrorism. 'This is terrorism', said Everyday Sexism founder Laura Bates, the morning after it happened. 'If news reports about the shooter are accurate we are talking about an individual radicalised online into an extremist belief system who then acted on those beliefs to massacre people.' That the police announced within hours of the shooting that it was not being treated as 'terror related' was presented as emblematic of the authorities' chilled-out attitude towards violent, murderous misogyny. 'If he wasn't white we'd call him a terrorist' was the other half-witted refrain on Twitter. Meanwhile, intellectual gymnast James O'Brien naturally tried to pin it on the media.
While that lot racked up the retweets, those who actually work in counter-terrorism made it clear that things were a lot more complicated. The Terrorism Act defines terrorism as 'the use or threat of violence designed to influence the government, an international governmental organisation or to intimidate the public'. On that score, the charge isn't so easy to pin on inceldom. King's College London academic Florence Keen, who researches incels, says not all incels support violence. Even where incels celebrate violence on forums, much of this is 'performative', she says. And as one report on incels notes, 'the majority of violent discussions on incel forums are related to suicide'. Jonathan Hall QC, the independent reviewer of terrorism legislation, argues that while some incel acts of murder might be considered acts of terrorism, others are more akin to school shootings — acts of embittered personal revenge.
Under UK law, acts of terrorism must also have the 'purpose of advancing a political, religious, racial or ideological cause'. Read one of the available guides on incels and you'll be introduced to a creepy, sprawling subculture, complete with a dizzying array of lingo, subgroups and sectarian divides – ranging from some far-right incels ('stormcels') to those who blame their predicament on their smaller than average wrists ('wristcels'). But as Phil Gurski, former analyst in the Canadian Security Intelligence Service, argues, this doesn't amount to a coherent ideology aimed at bringing about change through fear and violence. 'I cannot describe their view of the world and what to do with it, how to change it, in the same way as I see jihadist or neo-Nazi ideologies', he writes.
There have now been a number of horrendous killings and plots that have been linked to incel ideology. Some presented their killings as a kind of political statement. In 2014, 22-year-old incel Elliot Rodger killed six people and wounded more than a dozen in Isla Vista, California before turning his gun on himself. Rodger – lionised on incel forums as the 'supreme gentleman' – left behind a sick 100,000-word manifesto declaring the beginning of a 'War on Women'. In 2018, 25-year-old Alek Minassian killed 10 people and injured 16 in Toronto when he rammed into pedestrians with a rental van. Before the attack he posted on Facebook, claiming 'the incel rebellion has already begun' and paying his respects to Rodger. He pretended he was armed when the police arrived in an attempt at so-called suicide-by-cop.
But we shouldn't just take these killers at their word, as they try to dress up their depravity as something more meaningful. School shooters have also been known to pen crazed manifestos framing their actions as just, almost divine revenge and praising other school shooters. Extremist incel ideas may now offer such people a script through which they can try to frame, explain and justify their craving for bloodshed and notoriety. And this could also apply to certain lone-wolf, nominally Islamist attacks as well, where perpetrators have not had any contact with terrorist networks and appear to reach for jihad as a cause to elevate their hateful, murderous and suicidal intentions.
Back to Jake Davison. He left no manifesto. His online rantings in the run-up to the massacre paint a picture of an unhinged, bitter and misogynistic individual who blames other people for his problems. But hatred and self-hatred do not constitute a coherent ideology, let alone one he intended to realise in the world through violence. Davison appears more nihilistic than anything else. In the weeks before the shooting he had been posting on the 'IncelExit' subreddit, set up for men looking for a way out of the subculture. He actually blamed the incel movement's 'blackpill' philosophy – the belief that success with women is determined by genetic features and so is impossible to change – for his mental state in the period before he picked up his gun.
In all the chatter about incels and terrorism what we really have is people trying to exploit a tragedy to make cheap political points. Feminists act as if failing to call Davison a terrorist is akin to us being okay with murderous misogyny. (Incels, incidentally, seem to loathe sexually successful men almost as much as women.) Meanwhile, those who try to hold this up as an issue of racial double standards are even more full of it. Those who talk up incel or far-right terrorism are often also desperate to downplay Islamist terrorism – which is far more prevalent and sophisticated and has left much more bloodshed in its wake in Europe. These people would rather we divert resources away from fighting jihadism than admit other groups pose a lesser threat.
Violent incels are a threat society must take seriously. But to tackle a problem you have to understand it and name it accurately. These dateless barbarians are clearly more Columbine than ISIS. They feel women and the world owes them something. They harbour a profound sense of victimhood and a sense they are defined by their put-upon identity. But their alleged grievances are more personal than political. The culture of victimhood, it appears, is becoming increasingly lethal. We must push back against this in any way we can. But it's not terrorism, and calling it terrorism gets us nowhere.
Tom Slater is deputy editor of spiked. Follow him on Twitter: @Tom_Slater_.
To enquire about republishing spiked's content, a right to reply or to request a correction, please contact the managing editor, Viv Regan.