The trade unionist sacked for speaking at a pro-Brexit rally
The witch-hunting of Paul Embery shames the labour movement.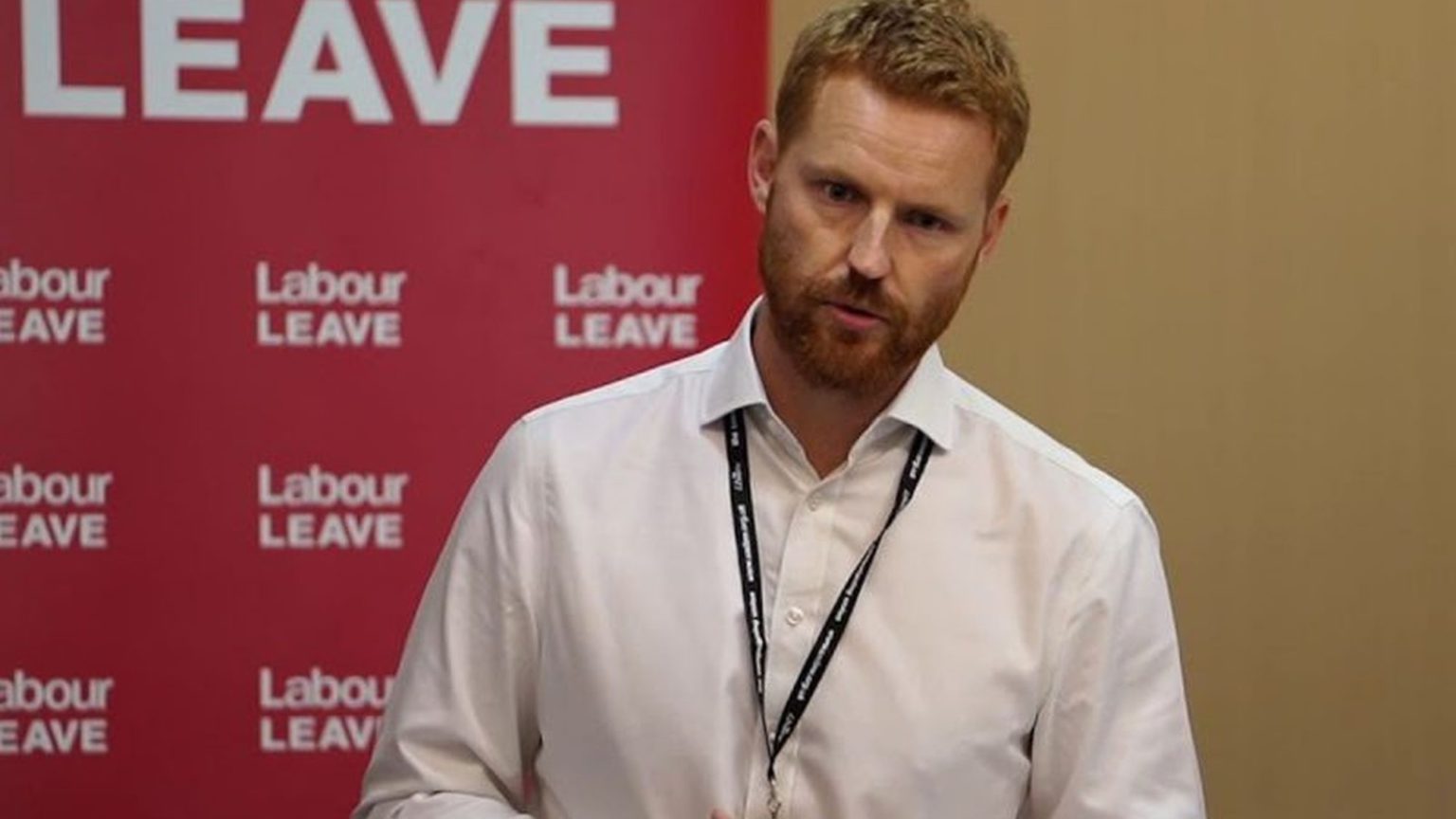 A particularly sorry episode in the Brexit wars has come to a just end. Paul Embery – firefighter, trade unionist, writer and good friend of spiked – has won his claim for unfair dismissal from the Fire Brigades Union.
Embery was elected the FBU's executive council member for London in 2017. A firefighter in the London Fire Brigade since 1997, he had been a full-time FBU official for 11 years. But he was cast out after what a judge at the Norwich Employment Tribunal has described as a 'witch-hunt' against him.
On 29 March 2019, Embery spoke at the Leave Means Leave rally in Westminster – alongside Nigel Farage, then Labour MP Kate Hoey, spiked editor Brendan O'Neill and others. It was held to mark the first of many dates Britain was meant to leave the EU.
Two weeks later, the FBU launched an internal investigation. Embery was then sacked for gross misconduct and barred from standing as a union official for two years. It ruled he had acted in a way that was 'prejudicial to the interests of the union' and contradicted its anti-Brexit policy.
In terms more befitting snowflakes than firefighters, his inquisitors also accused Embery of appearing alongside people 'with whom there should be no shared platform'. This echoed comments made by FBU general secretary Matt Wrack after the offending rally.
The tribunal ruling is cut and dry. Employment judge Robin Postle said that 'right from the start… there was an agenda' to get Embery out. He described the FBU's investigation as a 'fishing exercise' with a 'predetermined' outcome. He ruled that it amounted to unfair dismissal under the Employment Rights Act 1996.
The tribunal heard that Wrack had accused Embery of 'emboldening the far right'. Embery later received messages from the FBU's assistant general secretary, Andy Dark, warning him that Wrack was 'fixated' on him and 'looking for things to be angry about'.
(Incidentally, the position of general secretary was up for re-election in 2020. According to Kate Hoey, who chaired the FBU's parliamentary group until she resigned over this scandal, Embery was 'seen as one of the only credible challengers' for the position.)
But this ruling – and this victory – is bigger than apparent factional warfare at one trade union. While Embery has been supported by many rank-and-file FBU members and trade unionists, much of the labour movement stared at their shoe laces. He also became a recurring target of Twitter Corbynistas, who initiated snarky pile-ons against him.
Here was a working-class trade unionist, sacked after he dared to speak at a pro-Brexit rally, on his own time, expressing views shared by many of the members he represented. And yet, crickets from much of the labour movement. This shameful episode is the left's abandonment of free speech and democracy summed up.
In his offending speech in Parliament Square, Embery lamented the withering of Euroscepticism on the left, looking back to a time when 'we had a movement whose leadership believed in the principles of democracy and self-government'.
Those who went after Embery have only proved him right. Congratulations to Paul on a hard-fought, but no doubt bittersweet, victory.
Tom Slater is deputy editor of spiked. Follow him on Twitter: @Tom_Slater_.
To enquire about republishing spiked's content, a right to reply or to request a correction, please contact the managing editor, Viv Regan.