The scourge of hereditary columnists
Giles Coren, Flora Gill – this is what nepotism does to journalism.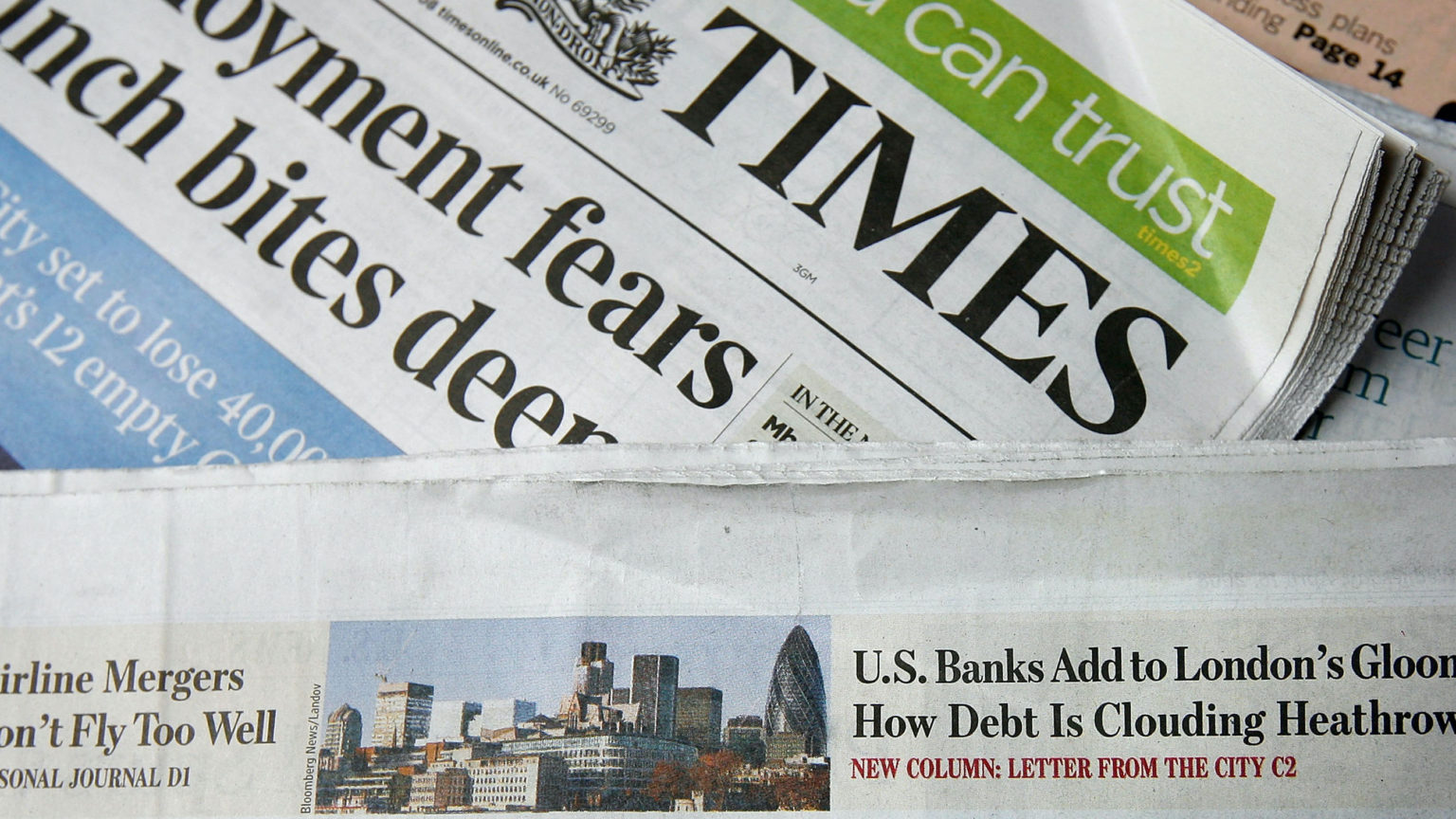 Before I start, let's address the elephant in the room – or rather the indoor vineyard on which the harvest has soured. Earlier this year, I got the Order Of The Boot from the Sunday Telegraph, where I had written a very good column for the past three years. My crime was being insufficiently respectful to Saint Meghan Markle, Saint Prince Harry and Saint George Floyd – the holy trinity to the wokey bedwetters of Twitter. I've been sacked from quite a few newspapers in my long, louche career but this was the silliest and most illogical heave-ho yet. No wokers buy the Sunday Telegraph anyway. Anyhow, here I am, column-free once more, keeping busy writing for the Spectator, UnHerd and a lovely Swiss magazine called Die Weltwoche. But I wanted to get that out of the way due to the usual geek chorus of 'You're just jealous!' before I give a good mauling to a number of columnists who get my goat.
To be fair, it was a sacking not my own which made me despair of the profession I've been a proud practitioner of since I was too young to vote. You hear a lot of old guff about 'the day the music died' (Buddy Holly in that plane crash, Jim Morrison tarrying too long in his tub, that awful 'American Pie' record being released), but for me the day journalism was diagnosed as terminally ill was the day The Sunday Times sacked Lynn 'Demon' Barber in 2018. True, she was 74 years young, but she had more vitality and talent in her little finger than any number of Jessicas and Jemimas have in their whole boring bodies – and I say that as someone she'd savaged a couple of times.
Lynn wrote of the new ST magazine editor Eleanor Mills: 'It was hard to deal with an editor who didn't seem to like reading – sending articles to her was like dropping stones down a well.' She also professed herself mystified as to the ST's pursuit of 'clicks': 'I've no idea whether this worked and frankly I don't care. I can't write for clicks.'
But just as problematic to the future of decent journalism as clicks are cliques – specifically, jobs being given to those with famous names. Lynn wasn't related to anyone with clout, living or dead, in the industry – and The Sunday Times has form on fawning over fame, in the past employing Meg Mathews (wife of pop star), Tara Palmer-Tomkinson (friend of royalty) and Scarlett Curtis (daughter of Richard) as columnists. Lynn was entirely her own creation – and therefore expendable.
Nepotism is eating journalism alive – and thus hastening the decline of newspapers. One upstart who pointed out that the son also rises was the journalist Dawn Foster, who died last month at the age of 34. Growing up in poverty and disabled, she had the audacity to suggest that the ubiquitous Giles Coren may not have built such a successful media career had his father not been the legendary Alan. Hearing of her death, Coren Junior tweeted, 'When someone dies who has trolled you on Twitter, saying vile and hurtful things about you and your family, is it okay to be like, "I'm sorry for the people who loved you, and any human death diminishes me, but can you f*** off on to hell now where you belong"?' He still writes for The Times – as does Flora 'My Struggle' Gill, spawn of AA, who last week suggested that pornography for children was a good idea.
I've had a great innings in journalism – from 17 to 62 I've had my dream job, writing, and enough fun and money for nine lifetimes. But it's horrible to think of what will happen to girls like me in the future, who come from homes without books yet want to be writers; they'll stand more chance of being astronauts. Only kids from rich families can afford to work as unpaid interns, and they'll need to afford living in London. Not all will be as lucky as Flora Gill, who in 2018, at the age of 27, announced that she was chatelaine of a £3million apartment in Kensington belonging to her family: 'I have a library, a garden square and a wine cellar.' But when I turn up my toes, I'll know that everything I achieved was solely based on my own talent – and that's a peace of mind I wouldn't swap for anything, not even a wine cellar and a library. In the meantime the old mantra of royalty appears to have been adjusted a little to include hacks: 'Never explain – and if anyone complains, your famous name will protect you.'
Julie Burchill's Welcome To The Woke Trials: How We Can Shape Progressive Future Politics will be published this year.
To enquire about republishing spiked's content, a right to reply or to request a correction, please contact the managing editor, Viv Regan.