Why have the Brits who joined ISIS suffered no consequences?
Just three per cent of those who sided with the Islamist death cult have been convicted of terror offences.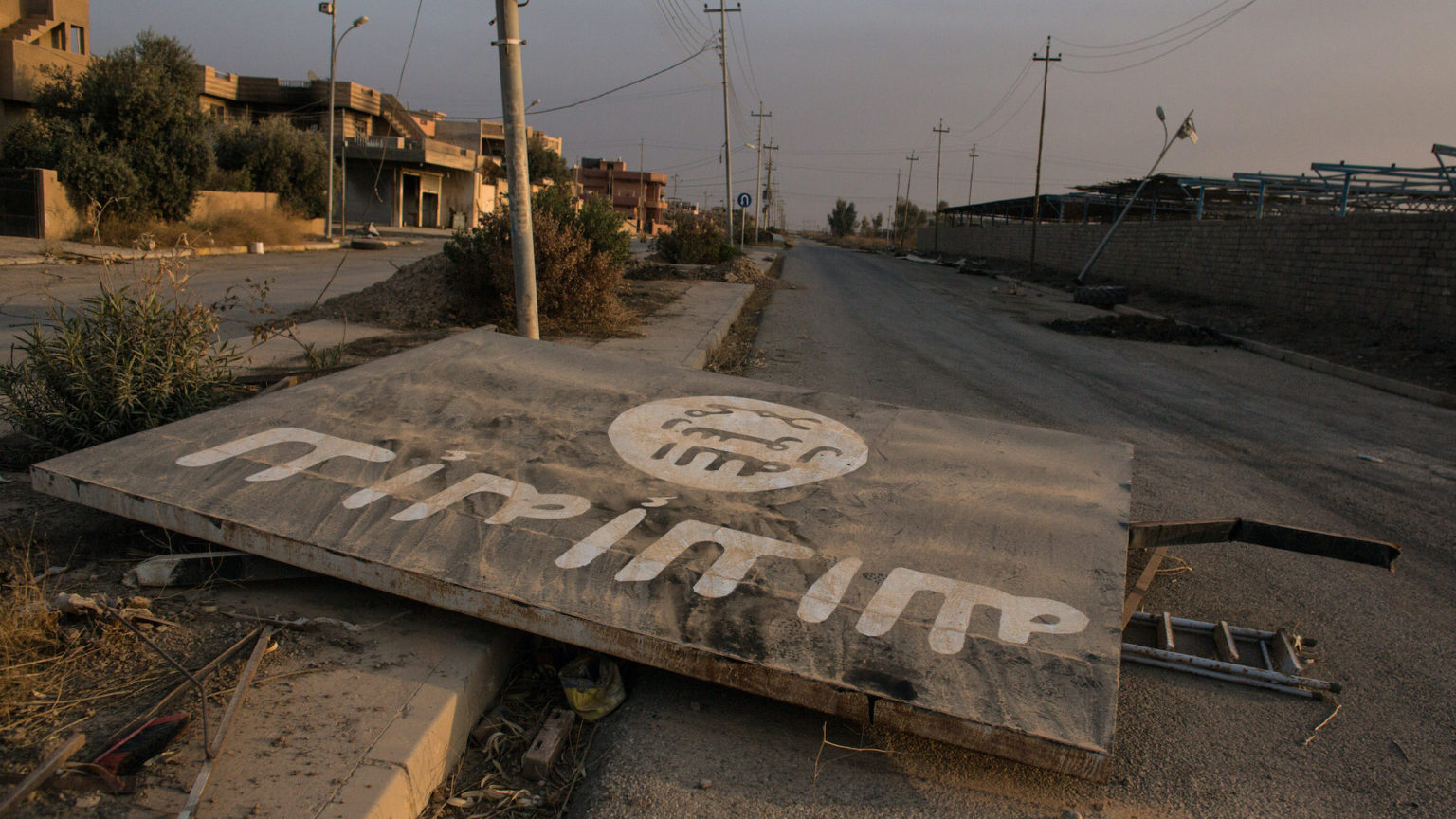 Here's a shocking statistic: a higher proportion of the Brits who went to Syria to fight against ISIS have been charged with terror offences compared with the Brits who went to fight for ISIS. Yes, if you risked your life to fight alongside the Kurds against the barbaric Islamic State, you are statistically more likely to be found guilty of terrorism than if you went to Syria to join the Islamic State and partake in its deranged war of hate and terror. Surely nothing captures the moral disarray of 21st-century Britain better than this.
This disturbing fact was revealed in a BBC report yesterday. It was a report on the trial of Stefan Aristidou, a Briton of Cypriot origin who went to live in Raqqa in 2015, when it was the capital of the Islamic State. He is on trial, not for moving to the Islamic State, but for sharing ISIS beheading videos on communication networks. He has admitted to all the charges and is thus convicted for 'disseminating terrorist publications'. The BBC reports that he is just the 14th British returnee from Syria to be convicted of terror offences.
This is alarming. It is estimated that around 900 Brits ran away to join the Islamic State, whether as jihadi brides (like Shamima Begum), medics, propagandists, or full-on mass murderers, like the so-called 'Beatles', a group that included the notorious public executioner Mohammed Emwazi (Jihadi John). Some of these Brits were killed in bombings, others are still in Syria, in prison camps overseen by Kurdish forces. But around 450, according to MI5, have returned to the UK. And of these, just 14 have been convicted for terrorism. That's around three per cent.
This means there are people in the UK who helped to inflict unspeakable horrors on the people of Syria, who willingly signed up to a death cult that enslaved women, murdered non-believers and executed homosexuals, and yet who are back home and living relatively freely once more (they are closely monitored, of course). This feels wrong. Yes, there are difficulties in gathering information about events that occurred in a place as chaotic and bizarre as Raqqa under ISIS rule, which might actually be a good argument for allowing the Kurds, with British support, to put these Brits on trial in Syrian Kurdistan, rather than allowing them to come home. How can it be right that British citizens go overseas to torture, kill or persecute Syrians, Kurds and others and yet face no consequences for their actions?
Even more alarming is the fact that a higher percentage of Brits who went to Syria for a good reason – to join the Kurds' valiant war against ISIS – have been convicted of terrorism. The BBC says around 30 Brits went to join Kurdish militia. (Nine hundred for ISIS and just 30 for the Kurds? That in itself is shameful.) And of these pro-Kurd British fighters, four have been convicted of terrorism. In other words, around 13 per cent of them. So 13 per cent of the brave individuals who fought with the Kurds have been convicted of terror offences, compared with just three per cent of the traitors who threw their lot in with the death cult of ISIS.
What is wrong with this country? The Brits who fought with the Kurds should not be arrested and put on trial – they should be celebrated. They should be treated as war heroes, similar to those who joined the International Brigades in Spain in the 1930s. The Brits who joined ISIS, on the other hand, should be called out for what they are – traitors to their nation and their community; Brits who sided with a movement that was slaughtering Brits, everywhere from Manchester to Tunisia to Syria itself, where ISIS beheaded British taxi driver turned humanitarian volunteer Alan Henning.
But instead, the liberal elites sympathise with the likes of Shamima Begum, viewing her as a victim of 'grooming'. They barely say anything about the problem of British Muslims joining ISIS. And they cannot muster up the energy to say how brave it was for some Britons to risk life and limb as part of the Kurdish pushback against Islamist barbarism in Syria. Our moral compass is pointing in all the wrong directions these days.
To enquire about republishing spiked's content, a right to reply or to request a correction, please contact the managing editor, Viv Regan.