Can we solve obesity with an app? Fat chance!
A government with no ideas is falling for quick fixes.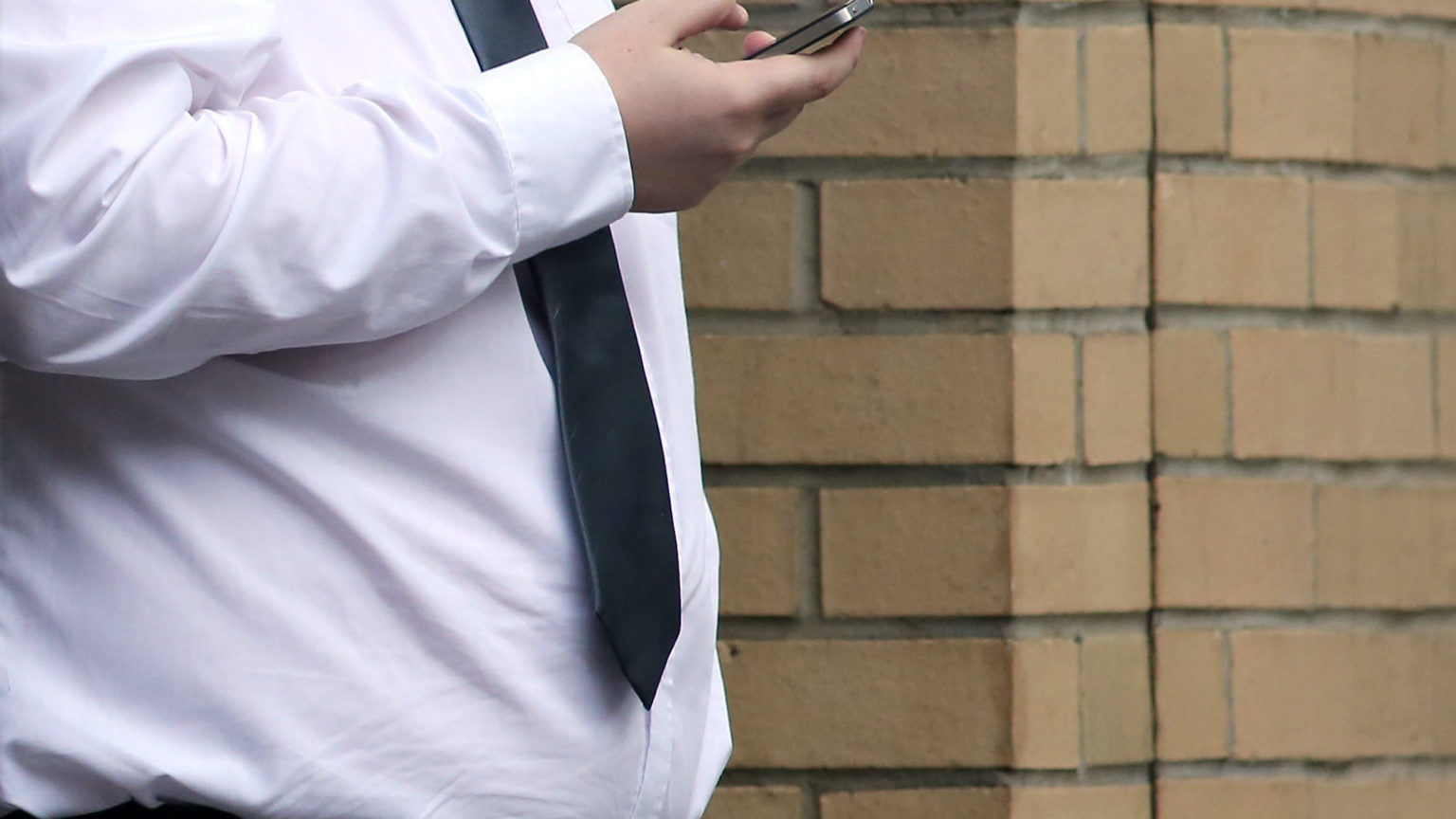 Are you the leader of a government with no vision for the future? There's an app for that.
Boris Johnson is so committed to helping the environment that he's even recycling old policies. His latest proposal is a scheme to reward families that increase the amount of exercise they do or reduce the number of calories they eat. Or something. God knows. What's clear is that it sounds like a 'big idea' that we have heard proposed, and watched fail, many times before.
The Telegraph reported last week that, as part of a 'radical' plan to address the problem of obesity, there will be a new scheme to 'monitor family supermarket spending, rewarding those who reduce their calorie intake and buy more fruit and vegetables'. 'People increasing their exercise by taking part in organised events or walking to school will also accumulate extra "points" in a new app', it said. The 'loyalty points' can then be used to get 'discounts, free tickets or other incentives'.
That's right. The government is staking its obesity strategy on an app. This is after the car crash of the NHS Test and Trace app, which is meant to pick up when the user has been in close proximity to someone who later tests positive for Covid. The app then tells the user to isolate for 10 days. But pretty much everyone is suspicious of it. Lots of perfectly well people who never get Covid have been told to lock themselves away. The sheer numbers being forced to isolate are now causing real problems for businesses and public services. No wonder so many people have simply deleted the app from their phones.
You would have thought that a policy wonk saying 'we'll build an app' would be grounds for instant dismissal. But this government, like many before it, is truly bereft of ideas for how to reduce our waistlines.
Anyone who has looked at obesity properly will recognise that its causes are complex. At the very least, the factors involved are often a mixed bag of genetics, psychology, poverty and personal circumstances.
Easy solutions are notable by their absence. The promise of a relatively pain-free way to get slim and stay slim has kept the diet industry booming for decades. The garages and spare rooms of the nation are cluttered with exercise equipment gathering dust. Gyms pretty much rely on people signing up to memberships that they never use and forget to cancel.
'Eat less, move more' has been the exhortation since forever. Certainly, if you do eat less and move more, you are likely to become slimmer than if you don't. But there are many things that get in the way, from hunger to lack of free time and from family responsibilities to mood. If you don't have a strong personal reason to get thin – like a health scare, a nagging family or a desire to be more attractive to potential partners – then motivating yourself to make major changes to your lifestyle is going to be difficult. But never mind all that. For the tech boosters, the solution is always an app.
Johnson has brought in Sir Keith Mills, who once ran the Nectar loyalty-points scheme, to lead the programme. Lo and behold, it seems as if his brilliant insight is to launch… a loyalty-points scheme. I'm quite happy to hand over my Nectar card at the checkout. If I dumbly keep doing it, at some point I might just realise that I have accrued enough points in exchange for my personal data to buy a train ticket. Getting freebies by shopping is no skin off my nose.
But having to do 10 park runs in order to get two-for-one tickets at Cineworld is a different proposition. I'll bet that the families who jog around the park together in matching t-shirts, and think a healthy low-fat salmon stir-fry constitutes 'dinner', are going to make hay with this. While the government ponies up millions, the only other winners will be consultants, app builders and celebs hoping to burnish their 'caring' credentials by lending their support.
We already have Change4Life, the NHS app that's supposed to motivate you to change your ways through 'fun'. Frankly, no one can possibly consider that money pit to have been a success. But this is the state of public health today: the mantra is not 'Something Must Be Done' but 'Try The Same Old Crap Again and Again'.
Rob Lyons is a spiked columnist.
To enquire about republishing spiked's content, a right to reply or to request a correction, please contact the managing editor, Viv Regan.