'Terms like "birthing parent" deny our biology'
Women's-health writer Milli Hill was cancelled for challenging gender-neutral language.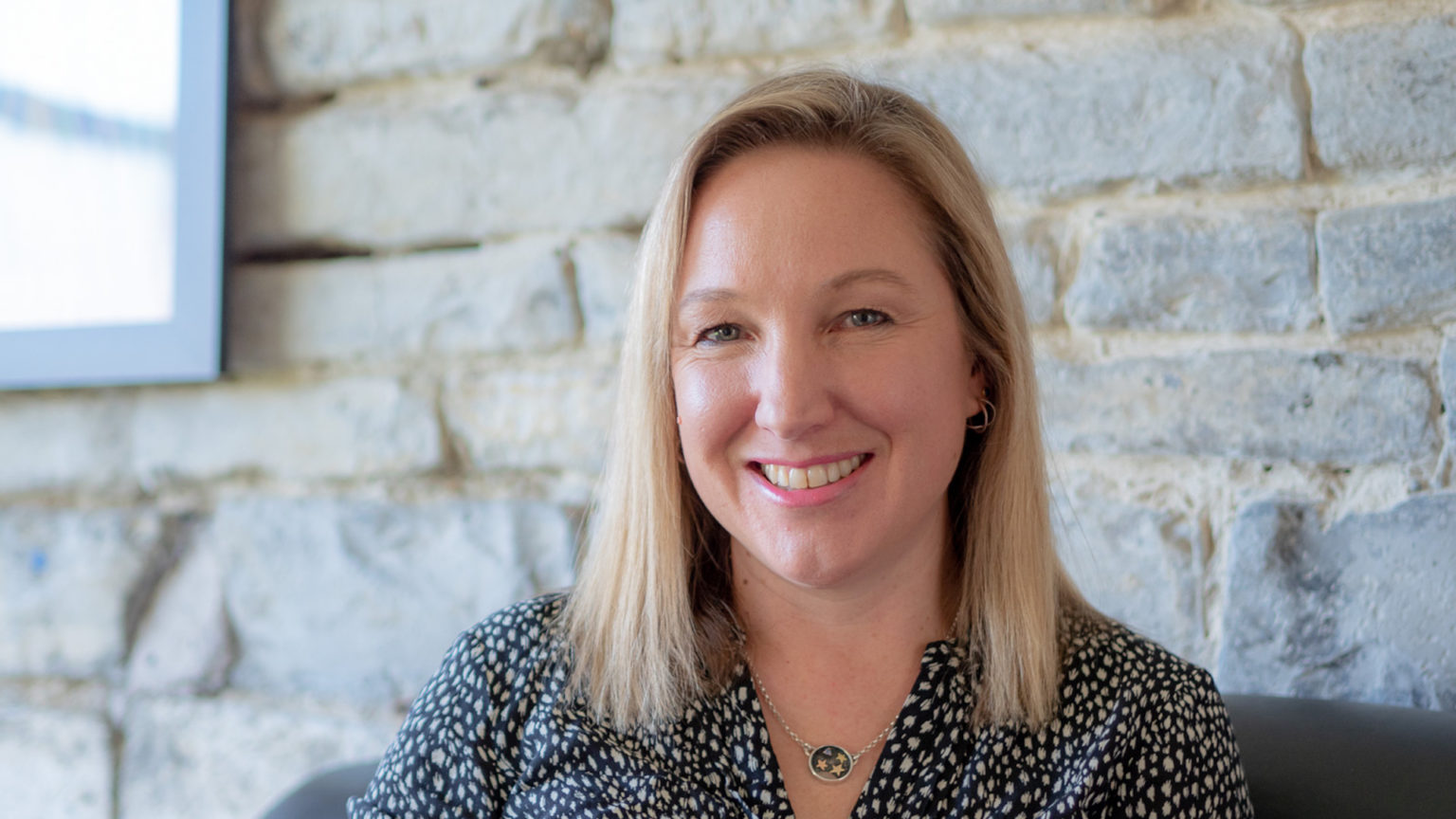 In the age of identity politics, gender-neutral language is everywhere. Terms like 'birthing parent' and 'person who bleeds' are being substituted for 'mother' and 'woman'. In the drive to recognise all gender identities, biological reality is being lost – and anyone who stands up to it is harassed, abused and cancelled.
Milli Hill is a journalist, feminist writer and founder of the Positive Birth Movement. Last year, she was dropped by a pregnancy charity and subjected to a campaign of online abuse because she criticised gender-neutral language. spiked caught up with her to find out more.
spiked: What did you say that led to you being cancelled?
Milli Hill: In November last year, I was tagged in an Instagram post about obstetric violence. Obstetric violence is violence that happens within the context of childbirth. It's a subject that I know a lot about. My second book, Give Birth Like a Feminist, is all about birth trauma. The post said that 'birthing people' are seen as the fragile sex. It was talking about birth as a feminist issue. It was saying that obstetric violence is about power and patriarchy, which is absolutely true. The term 'the fragile sex' has a feminist history. It's about women. It's not 'people' who have been seen as the fragile sex. It's not 'people' who have been seen as vessels for childbirth. It's women. And the post was actually shared on the international day for the elimination of violence against women.
I commented on the post and challenged the use of the term 'birthing people', especially on that day, as it is women who are seen as the fragile sex and obstetric violence is violence against women. People replied saying that obstetric violence can be against anyone – women, trans men and non-binary people. I said I felt it was violence against women, but that if people disagreed, they should at least say 'women and birthing people' and not leave women out. To this day, I still can't see how my comments kicked off a storm. Of course obstetric violence can happen to people who don't identify as women. But it is a form of sex-based violence, and the sex it happens against is women.
spiked: How did things escalate after that?
Hill: A doula screenshotted it and after that, it went mad. A doula is a professional birth attendant. In fact, all of the people who piled on me at the time were in the same professional world as me. There was post after post tagging me and accusing me of violence, saying that I was harmful, that I was 'relentless in my quest against LGBTQ people'. There were also posts condemning those who had been silent about my comments.
People were saying my book should be thrown in the bin, that I was transphobic, toxic, dangerous, deliberately causing harm, hateful, vile and that I shouldn't be allowed within a kilometre of a pregnant person. Then, a birth organisation called Birthrights put up an Instagram post about inclusivity. Birthrights and I have been associates for nearly a decade. It was clear that the post was about me and Birthrights had clearly taken a side. At 11 o'clock at night, I got a letter from the CEO saying the charity couldn't work with people who didn't share its values. Birthrights was basically saying it was ending our relationship.
spiked: How does it feel to be bullied online because of your views?
Hill: It was absolutely horrendous. It feels awful on a personal level, because it's incredibly hurtful. I don't think I'm a bad person. In my work over the past decade, I haven't made loads of money. I'm not a politician or a banker. I'm someone who has tried to do good in the world and tried to improve things for women. So it's very hurtful to be portrayed in this way, almost like the Katie Hopkins of the birth world. It's really hard to cope with on that level.
On top of that, there is the fear of the loss of livelihood. Even now, it is hard to know how it will pan out. I have got three children. I'm not rolling in money. I can't afford to just not earn anything. It all feels so dystopian. I had to ring up my literary agent and I was fully prepared for her to say that she was going to distance herself from me. I actually said to her that I would understand if she did that, because it's one of those situations where everybody has to save themselves. She didn't, which was very lucky. But in general it was a horrible, hugely anxiety-provoking feeling. I felt really vulnerable.
spiked: Why are gender-neutral terms like 'birthing people' such a problem, particularly for women?
Hill: It's really hard to understand why it's only happening to women, isn't it? It's hard to understand why people who write about men's health don't seem to be under the same pressure to change their language. You could say it is down to misogyny, but that seems too simplistic.
We just aren't allowed to have a conversation about it, which is a huge problem. That's why I wanted to break my silence and talk about it, because I just think it's wrong that people who are asking questions, giving alternative views, are being threatened and shut down in this way. In the world of women's health and pregnancy, the change in the language is of massive significance. Yet if you don't go along with it, you get cancelled, you get threatened, you get told that you're a terrible person.
The main issue is that it is changing the meaning of the word 'woman'. It's making 'woman' into an open category – one that anyone can join. If you say 'women and birthing people', you are saying that not everyone who gives birth is a woman. That's denying biology. We need to go back to basics: when we say 'women', we mean the dictionary definition of 'women' – female adult humans. Instead of that, identity is now coming above biology.
Milli Hill was speaking to Paddy Hannam.
You can pre-order Milli Hill's latest book, My Period.: Find your flow and feel proud of your period!, here.
To enquire about republishing spiked's content, a right to reply or to request a correction, please contact the managing editor, Viv Regan.