The ECJ's shameful hijab ban
We should stand up for every woman's right to wear or not to wear the hijab.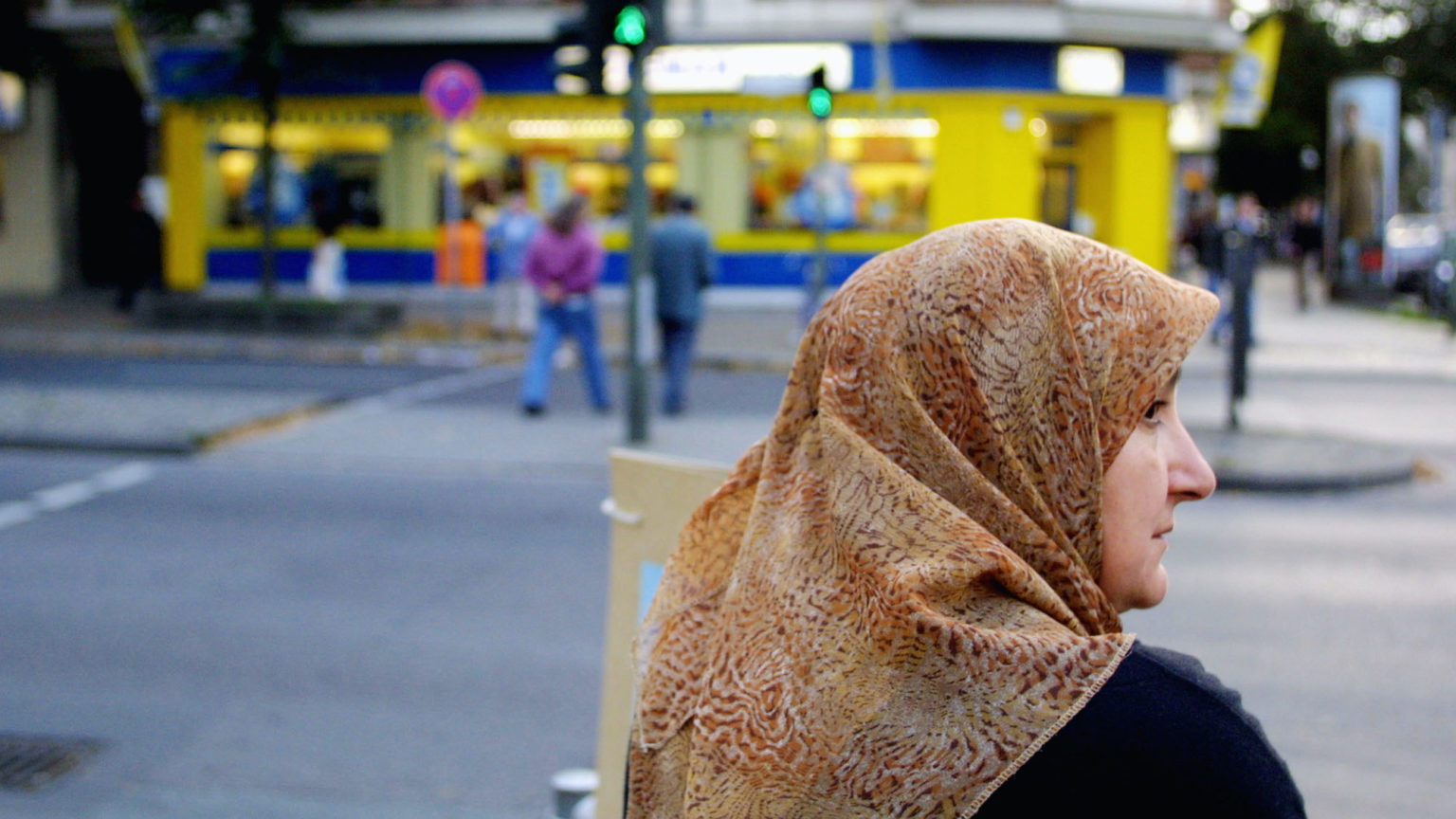 The West has made tremendous progress on women's rights in recent decades. But lately, it seems that we have taken a few steps back. Once again, how women dress is a topic of fierce debate. Instead of leaving it up to women to wear what they want, the European Court of Justice (ECJ) has decided to act as the wardrobe police.
Two German women went to court after they were suspended from their place of work for wearing the hijab. Their employer believed that it had the right to stop its staff from wearing religious clothing. Last week, the ECJ agreed with the bosses and ruled against the two women. It affirmed the right of employers to ban the hijab at work, stating that banning 'any visible form of expression of political, philosophical or religious beliefs in the workplace may be justified by the employer's need to present a neutral image'.
But there's nothing neutral about this ruling. Bans on religious dress disproportionately impact on Muslim women. In fact, Europe has a history of treating Muslim women as children, expecting them to dress in a particular way. Take the so-called burqini ban in France. In the aftermath of the 2016 Nice terrorist attack, local authorities were, understandably, on high alert. But instead of going after terrorists, they decided to target Muslim women. It became depressingly common on beaches across France to see male police officers ordering Muslim women to change out of their burqinis.
Similarly, Denmark implemented a so-called burqa ban in 2018. Any woman wearing it in public spaces today risks being fined or, in extreme cases, even being sent to prison.
There is clearly a debate to be had about what the hijab and burqa represent. For those who advocate them, they are both a religious obligation and a form of female empowerment. For opponents, they are oppressive – a way to erase Muslim women from society. Either way, the decision about whether or not to wear them should be left to the individual. When European governments, businesses or courts make that decision instead, they behave in the same way as the Iranian ayatollahs – enforcing a dress code on women.
It is clearly wrong to ban women from wearing the hijab. There has rightly been massive public outcry over the ECJ's ruling. No doubt, many Muslim women in Britain will be thanking their lucky stars that we left the EU.
But let's not forget Muslim women outside of Europe. Many Muslim-majority countries enforce similarly authoritarian rules on women's dress, but few in the West seem to care. This lack of consistency is letting women in those countries down. We should stand up for every woman's right to wear or not to wear the hijab.
Wasiq Wasiq is an academic specialising in law and terrorism. Follow him on Twitter: @WasiqUK
To enquire about republishing spiked's content, a right to reply or to request a correction, please contact the managing editor, Viv Regan.