The Equality Act: a blasphemy law by the backdoor
Making religion a 'protected characteristic' has emboldened censorious Islamists.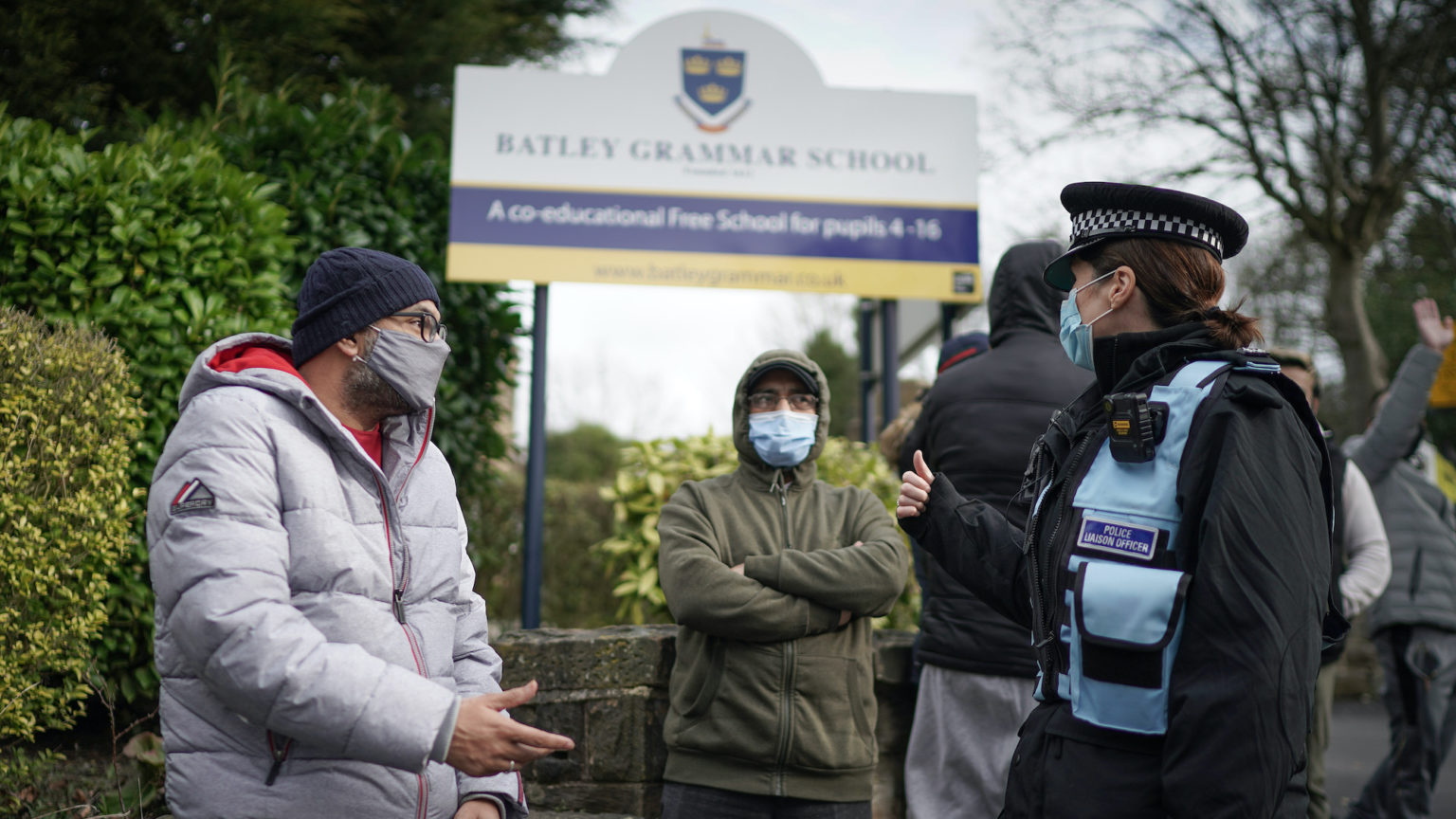 Never before in my lifetime has language been so weaponised. Never have I seen so much suppression of free speech, so much censorship of perfectly moderate opinions, and, perhaps most perniciously, so much self-censorship. New speech codes are constantly being forced on to everyday parlance.
Gender reassignment, race, religion, sex, sexual orientation, the definitions of gender, climate change, Covid restrictions, vaccinations, the NHS, national identity and British history – these issues can no longer be debated openly in this country.
There is a war being waged on language, and our right to use it by those who seek offence constantly and find it everywhere. The meanings of our words are twisted and turned until they get stuck in our mouth for fear of the repercussions. We are no longer individuals, with individual thoughts, hopes and dreams – we are objects divided into groups based on the characteristics that we can never change. The value of our opinions depends not on the quality of our arguments, but on our place in the new hierarchy of victimhood.
In April this year, a teacher at Batley Grammar School showed a cartoon of Muhammad in a religious-studies class. He did so to encourage debate about blasphemy in a safe environment for the students. He had taught the lesson numerous times before. Within hours, a mob had gathered at the school gates demanding the teacher's sacking. Following a series of death threats, the teacher, his partner and their four children fled in fear of their lives. They remain in hiding, having moved twice. The headteacher, the teacher's union, his MP and the government were silent. Or if they said anything, they gave succour to the mob with appeasing statements.
In other words, activists have managed to bring about a de facto blasphemy law through threats of violence, bullying and intimidation. This new 'law' is not the result of a manifesto pledge, a public vote, a white paper or an act of parliament.
In a secular democracy, you ought to be free to practice any religion or none. Those of different religions must tolerate each other's beliefs or lack thereof. Demands for respect are an entirely different matter. One can respect another's right to hold certain religious beliefs, without having to respect those beliefs. This used to be a core British value.
Freedom of speech exists to prevent man from using more sinister tools to get his point across. Stable government can only exist and evolve through the broadest possible debate. When certain views or statements are suppressed or outlawed, segments of the population begin to feel disenfranchised, excluded and unprotected by the system. Disquiet and division ensue, leading to disgruntlement, resentment and ultimately instability. Freedom of speech also helps to bring bad ideas and ideologies into the light. It allows them to be thoroughly questioned and dismissed through robust debate. But in these censorious, no-platforming times, warped views are not given airtime – they are driven underground, only to gain private support in hushed tones.
The suppression of freedom of speech is therefore dangerous. The vicious tool used to ensure only certain ideas are discussed is the ever-growing rise of cancel culture: any individual who does not subscribe to the prevailing orthodoxy is denounced, bullied, piled on through social media, fired from their job and removed from polite society by the marauding moral supremacist mobs who stalk Twitter and other social-media platforms in search of offensive opinions.
Who decided that the people were not allowed to hold their views? Who voted to bring in these punishments? Where has this licence for one group of citizens to punish another come from? One thing is clear: half of the UK population are too scared to speak their minds. That is half the debate missing. How can politicians properly represent the people when half of them are too scared to open their mouths?
One place it comes from is the Equality Act 2010. This law had the noble and liberal intention to outlaw prejudice and discrimination against certain groups. It aimed to achieve this by creating a set of nine 'protected characteristics' – religion being one. The Act bestows special status on these nine groups.
Unfortunately, a law that was meant to protect people has become an offensive weapon. The irony of creating special status for certain groups in the name of 'equality' is not lost on many. Even with the best intentions in the world, the Equality Act has ended equality under the law for everyone in this country.
The law is far more influential than it first appears on paper. Institutions, activists and members of the public have stretched the law far beyond its original intentions. Take, for instance, one of the protesters outside Batley Grammar School, who made the claim that his faith was 'protected in law' from insult. Parliament has not passed a blasphemy law, so where has the confidence to make claims like this come from? It is hardly a great leap to trace it back to the protected characteristics in the Equality Act.
What's more, the license these groups are taking with their protected status faces no challenge. Why? Because of cancel culture. The threat of public shaming and losing your position, job and livelihood means that few are prepared to stand up for freedom anymore.
The Equality Act is a perverse misnomer. Legally, some people are now more equal than others. And they see their interests as distinct, superior and beyond criticism or comment from others. When the public fully understands the implications of this, the backlash will be enormous.
Laurence Fox is the leader of Reclaim.
To enquire about republishing spiked's content, a right to reply or to request a correction, please contact the managing editor, Viv Regan.