Net Zero transport: powered by wishful thinking
Banning petrol and diesel lorries when there is not yet a viable alternative is completely irrational.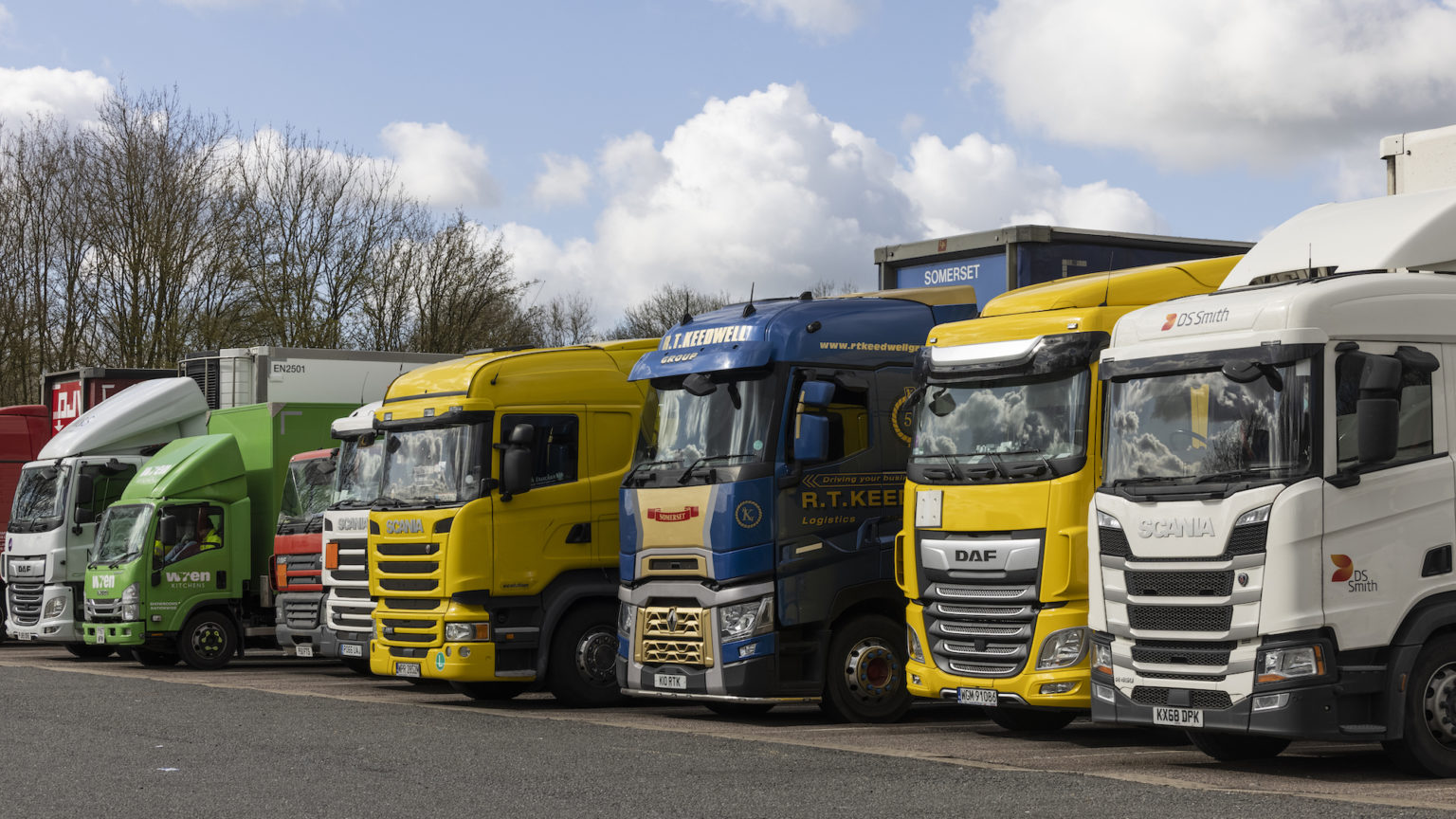 Petrol and diesel vehicles are pretty amazing. A car that seats five people and weighs more than a ton can move for 10 miles or more on a litre of fuel that costs the equivalent of about five-minutes' wages for someone on average pay in the UK. Lorries and vans whizz around the country and beyond, delivering massive amounts of goods and allowing services to be provided very efficiently. Yet the UK government wants to get rid of them all to fight climate change.
Concerns about the climate aside, petrol and diesel vehicles can be a bit noisy and they do produce exhaust fumes we could do without. Summer in the city can be pretty hot and oppressive, and pollution from vehicles makes things worse. Electric vehicles are better in numerous ways. They are quieter, produce no local emissions, they have fewer moving parts so they are easier to maintain, and they even are easier to drive, too.
But there are downsides. Electric cars are currently expensive to buy. The batteries offer limited range compared to petrol and diesel cars, and they are slow to charge up again – certainly a lot slower than filling up with fuel. The heavier the vehicle, the more power you need to drive them, so the batteries required for lorries would be inordinately heavy. With our current technology, just moving the batteries themselves around takes a significant amount of energy. And it's not as if making new vehicles is a carbon-free endeavour – you still need to produce the metal, extract other materials and power the factories to build them in.
Nonetheless, thanks to the UK's commitment to reach 'Net Zero' emissions by 2050, vehicles powered by fossil fuels will soon have to go. We have already known for some time that the sale of new petrol and diesel cars will be banned from 2030. Now the government has announced that new lorries will need to go electric by 2040.
Setting a date isn't necessarily a bad thing. It gives manufacturers certainty that there will be a large market for electric vehicles by that date, so they can prioritise research and development efforts. It allows hauliers to plan, too.
But there are, essentially, no commercially viable options for electrically powered haulage vehicles at the moment. There are no like-for-like replacements for those 36-tonne juggernauts. So the ban on petrol and diesel HGVs is either a policy with no substance, in that dates will slip if the technology does not magically appear. Or it is an irrational policy that could end up doing considerable harm – driving up the cost of doing pretty much everything as we make do with unsatisfactory alternatives to our current vehicles.
Admittedly, as environmentalists would point out, the ban being limited to 'new' vehicles offers a pretty big get-out clause. Older vehicles may just get patched up and pressed into service way past their normal lifespans, just like those flashy but unreliable American cars still doing the rounds in Cuba. Thousands of lorries could be driven out for a few miles in December 2039 so as to qualify as 'not new' to keep the show (literally) on the road for a few more years.
But there is also the small matter of how we are going to power all these electric vehicles when we will be getting rid of fossil fuels for electricity generation, too. Just replacing our existing coal- and gas-powered electricity generation will be a difficult task, especially if we are dumb enough to try to do it with unreliable wind and solar. At the current rate of construction, just replacing our existing nuclear-powered stations looks like a tall order.
Trying to power everything through the electricity grid – factories, homes, offices, electric vehicles and public transport – looks bonkers. And that's not all. There is also the problem of powering aircraft with zero-carbon fuels.
Transport secretary Grant Shapps believes we can have it all: 'It's not about stopping people doing things; it's about doing the same things differently. We will still fly on holiday, but in more efficient aircraft, using sustainable fuel. We will still drive, but increasingly in zero-emission cars.'
He is living in dreamland. Even building all the new railways we will need, with HS2 just the start, will require digging up vast areas of land and laying enormous quantities of carbon-intensive concrete and steel. What's zero carbon about all that? And who is going to pay for all this? Are we thinking about our children and grandchildren as we saddle the nation with eye-watering levels of debt?
Environmentalists are correct to argue that it is impossible to uphold our current way of life while getting rid of (almost) all greenhouse-gas emissions. The trouble is that their answer is just to stop doing those things. If they get their way, we'll be walking and cycling instead of driving. Foreign travel would become a thing of the past. We would be staying local, limiting our consumption, shivering in our homes and munching on whatever vegetable matter that grows nearby. What an inspiring future!
None of these problems is insurmountable, per se. The ingenuity of humanity to come up with solutions is still inspiring. But devoting so much time and intellectual energy to the problem of climate change, when we have so many other problems to tackle and when the emissions from fast-developing countries like China and India will dwarf whatever carbon savings we make, seems idiotic.
Fossil fuels helped to power the Industrial Revolution and every leap forward humanity has made since. Maybe we can develop better alternatives that provide low-cost, abundant power without heating the planet – though we are spending far too little on the research required to create them. Ploughing ahead with 'Net Zero' policies like this new transport plan – without considering the enormous problems and downsides, and with barely any political debate – could be disastrous.
Rob Lyons is a spiked columnist.
To enquire about republishing spiked's content, a right to reply or to request a correction, please contact the managing editor, Viv Regan.