Time to step back into the lecture hall
Moving to online lectures permanently will be disastrous for higher education.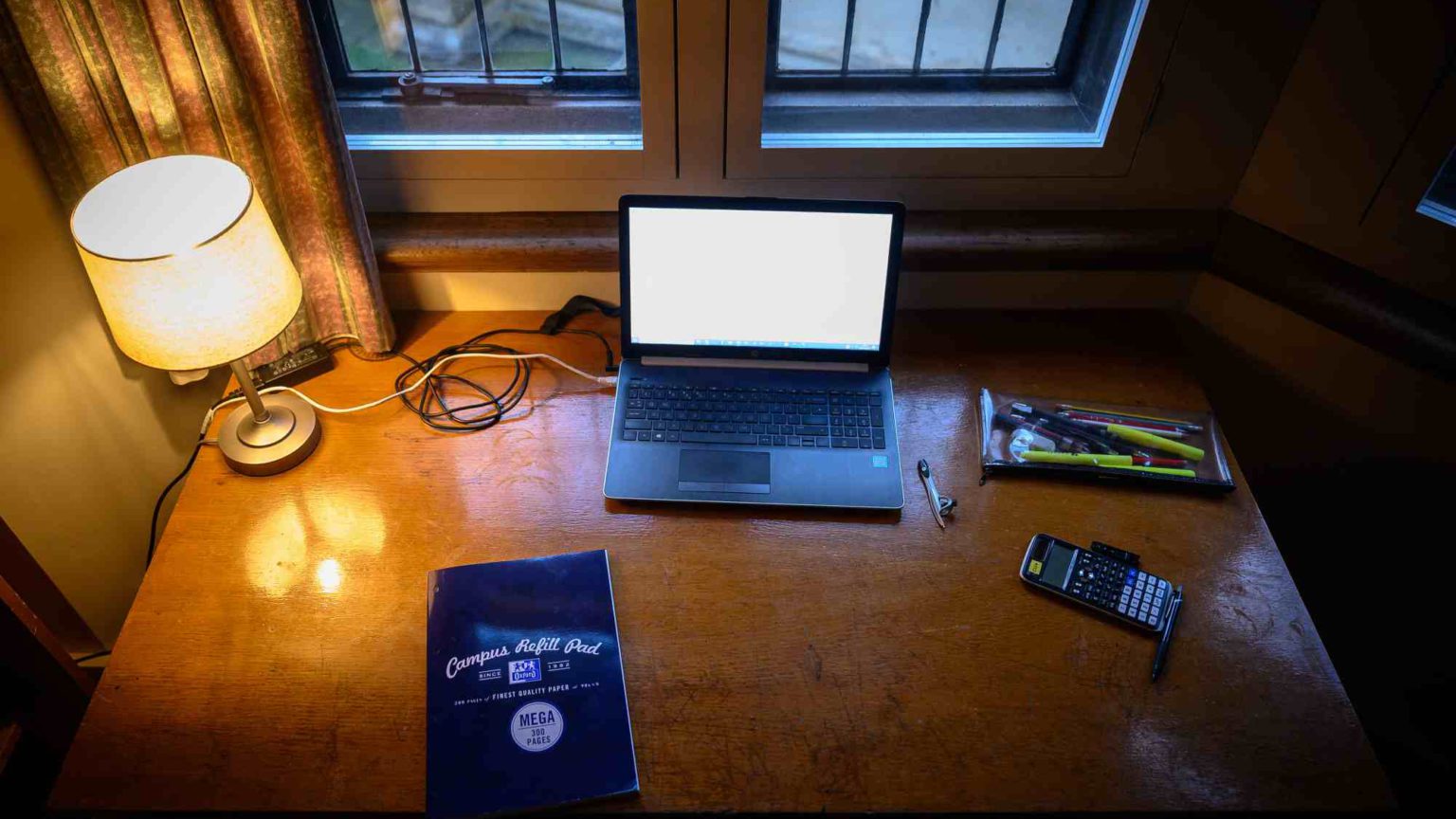 Whenever I hear university administrators praise the virtues of 'blended learning', I think of that second-hand car salesman who tried to convince my dad that a clapped-out Chevrolet sitting in his lot was actually a superb, cutting-edge vehicle.
Since the outbreak of the pandemic, universities have justified their move to online learning by pretending that so-called 'blended learning' is the real deal. Even now, when the health emergency appears to be over, higher education appears reluctant to welcome students back into the lecture hall. Almost all the Russell Group universities have indicated that they will continue to use blended learning in the academic year starting this September.
For example, Nottingham University has declared that it would 'use the best of digital technologies to support in-person teaching, and to provide live, interactive online sessions, alongside pre-recorded teaching materials for you to work through at your own pace'. That's another way of saying students will have to make do with less face-to-face teaching and more online training.
The Office for Students has told universities to stop using the pandemic as an excuse for avoiding face-to-face teaching. It stated that it 'would be wrong for universities to drastically cut back on in-person teaching promised to students on the basis of restrictions no longer in place'. But such warnings are likely to have little impact on a higher-education industry committed to restricting student-lecturer contact to the minimum possible.
The cowardly and anti-social behaviour of the higher-education sector should not come as a surprise. Many years before the pandemic a new breed of administrators was already busy promoting the virtues of digital and online learning. Almost a decade ago, many of us in academia were placed under pressure to have our lectures recorded so that they could be used as an educational resource.
Time and again these bureaucrats found different excuses for promoting online education. They claimed that some students who were intimidated by a live seminar setting would feel more comfortable in an online environment. They suggested that students could work at their own pace and not have to deal with the pressure of taking lecture notes.
The celebration of blended learning coincided with the project of delegitimising the value of the lecture. There is a large amount of literature that insists that lectures are outdated and serve as an obstacle to genuine learning. Apparently, students can no longer be expected to sit in a lecture hall and pay attention to a lecturer for an hour.
The drive to displace traditional academic education with online training is motivated, in large part, by the desire to reduce costs. The massification of higher education has turned it into an industry, and consequently educational values have been displaced by instrumental ones.
For university administrators, then, the pandemic has come as a godsend. In recent times, universities have become obsessed with safety in all its forms. This, after all, is the sector in which the concept of the 'safe space' emerged. The institutionalisation of safety consciousness has provided the foundation on which the current regime of online training has flourished. Sadly, far too many academics have gone along with this drive to empty the lecture halls.
In the end, blended learning is education on the cheap. Academics need to take their vocation more seriously. They need to get back into the classroom and fulfil their responsibilities to educate the next generation of undergraduates.
Frank Furedi's latest book Democracy Under Siege: Don't let Them Lock It Down is published by Zer0 Books.
To enquire about republishing spiked's content, a right to reply or to request a correction, please contact the managing editor, Viv Regan.