Why a salt tax is a terrible idea
Forcing people to eat more healthily never goes down well.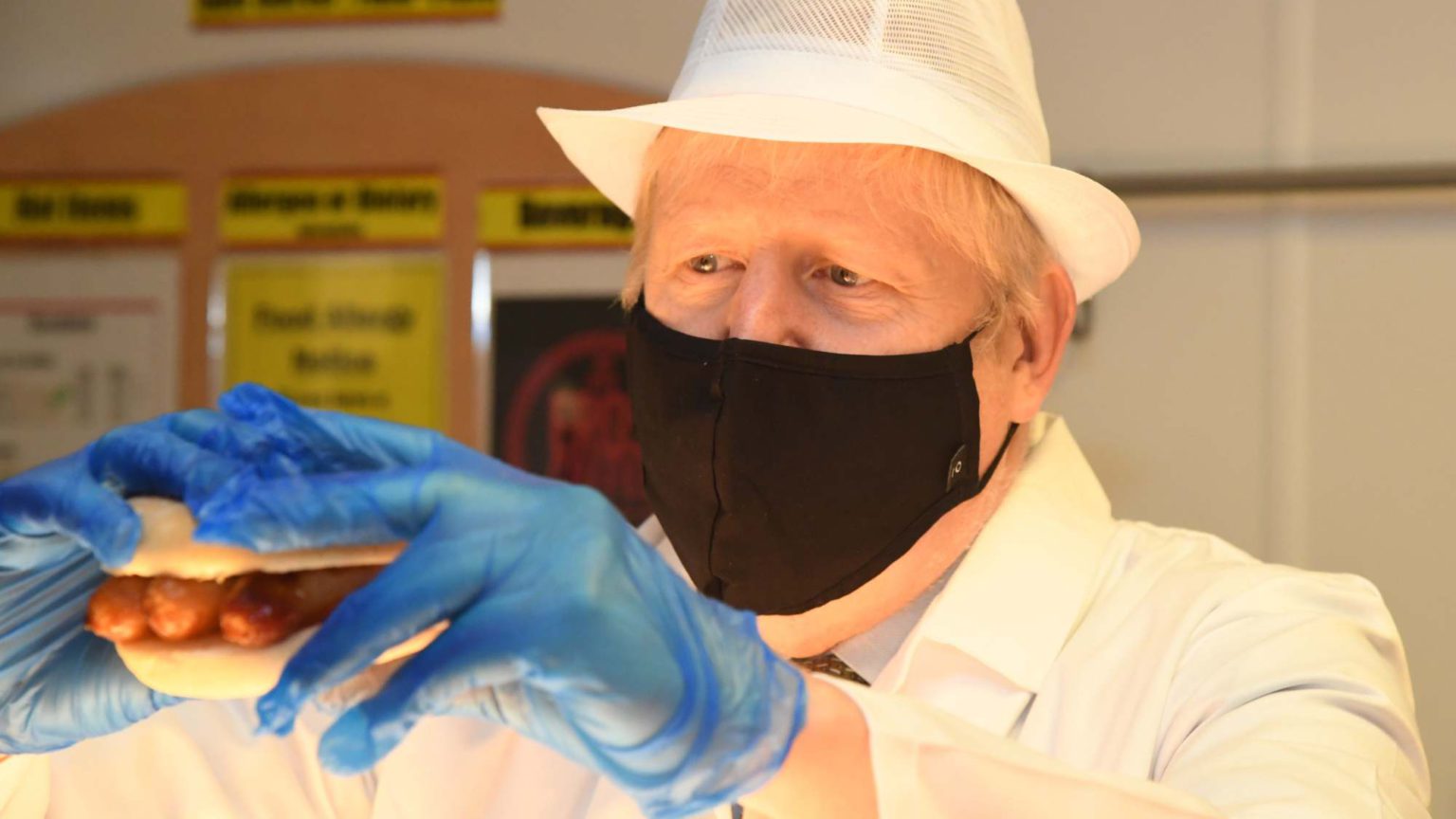 Not content with declaring war on our cars and serving death warrants on our gas boilers, UK prime minister Boris Johnson is now turning his attention to the nation's eating habits.
To this end, Johnson has enlisted the help of Henry Dimbleby, the millionaire co-founder of the Leon restaurant chain. Dimbleby has been tasked with overseeing the diet of the masses, and coming up with a so-called National Food Strategy to cut obesity.
Dimbleby's most eye-catching recommendation so far is a salt tax or levy of six per cent. This would be applied to food and snacks that are high in salt, such as baked beans, ready meals and crisps, plus countless other nibbles that he probably imagines the unshod proletariat choose to eat willy nilly.
No doubt Dimbleby, like many others among our political class, believes the obesity crisis can be solved simply by increasing the price of the kind of food beloved by the nation's recalcitrant populace. Once prices are hiked, so the dream goes, he will be able to herd the great unwashed towards the sunny uplands of smashed avocado on wholemeal toast and unsalted chickpea puffs.
However, I sense there's a problem here that I doubt Johnson or Dimbleby have foreseen. If they are going to tax all salty food, then this won't just affect the burger-and-chips fodder of the so-called lower orders. It will also affect the snacks and hors d'oeuvres favoured by the rich. Just imagine a tax on Kalamata olives and organic feta cheese? And what about those deliciously salted capers that Waitrose sells? Or even Boris's favourite midnight snack of chorizo and cheddar?
Imagine a tax on hand-cooked artisan kettle chips, organic bouillon cubes and acorn-fed Iberico ham. It doesn't bear thinking about. The price of the average middle-class dinner party would go through the roof.
That would not go down well in the home counties. It's all very well telling the poor and underprivileged what to eat, but if Boris tries to micromanage the eating habits of his wealthier supporters, he could be in for a very rude awakening.
So, instead of a salt tax, wouldn't it be better to educate children about nutrition and encourage healthier eating by setting a good example? This might mean Boris having to shed a few more pounds, but if it's for the sake of the nation's health, I'm sure he'd be happy to do it.
We could even have a weekly weigh-in live from No10. Bookmakers could start offering odds on how much flab Boris will manage to shed each week. I can see this being a very popular form of entertainment – not to mention a golden opportunity to bring the nation together.
Or, instead, Boris could try butting out of our lives. He could try treating us like adults. Indeed, he could try focusing not on the dreams of policy wonks, but on what voters actually want.
Mark Sparrow is a freelance journalist.
To enquire about republishing spiked's content, a right to reply or to request a correction, please contact the managing editor, Viv Regan.