When British radicals embraced the people
Marc Stears' Out of the Ordinary explores a political tradition shaped by a love of the everyday and a loathing of experts.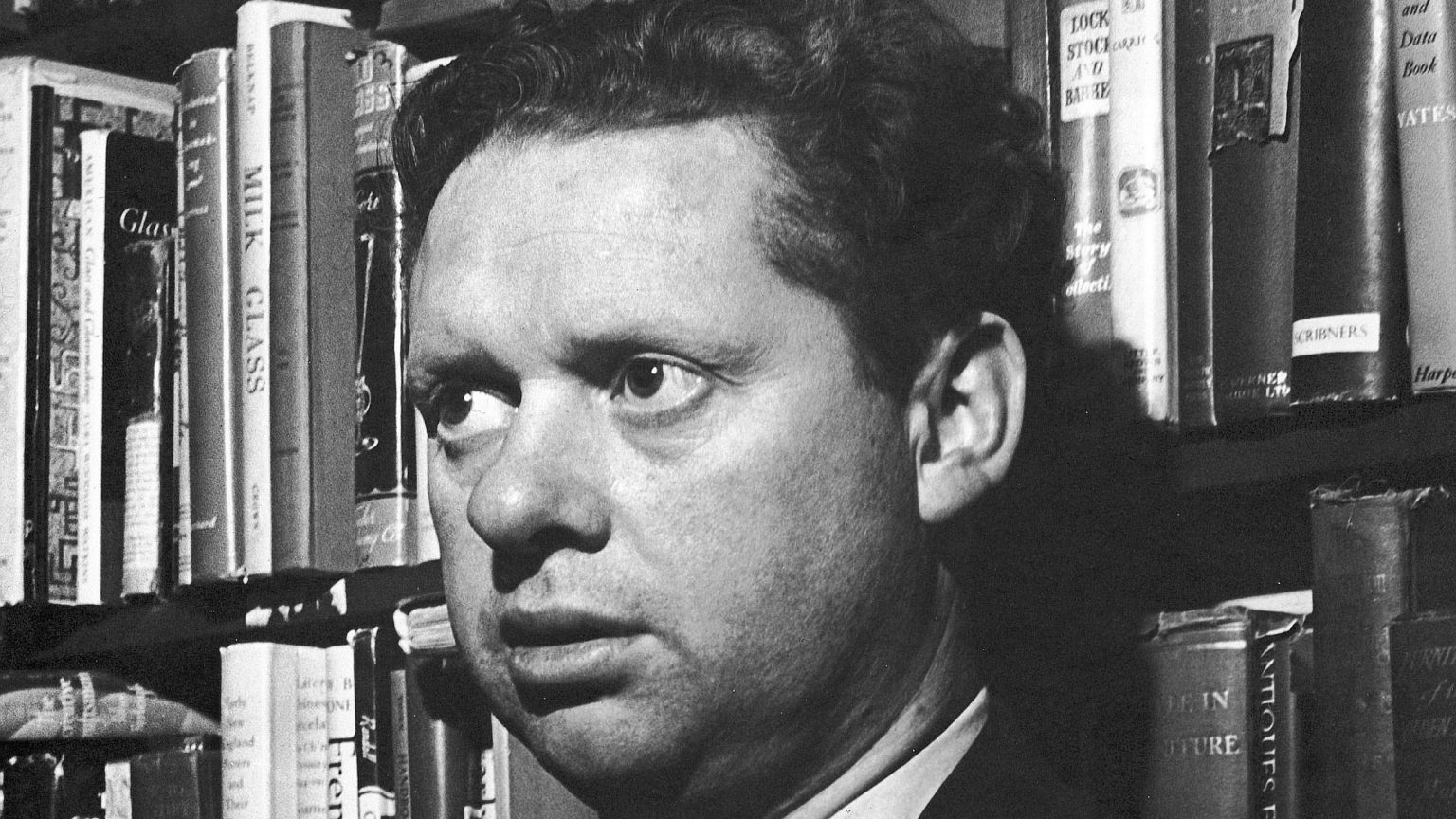 One rarely hears poet Dylan Thomas invoked as a socialist and political thinker. The same goes for art critic Barbara Jones, poet Laurie Lee, and playwright JB Priestley. Even George Orwell is typically treated as an unclubbable novelist and essayist, rather than as a political thinker.
Yet, as political theorist Marc Stears shows in Out of the Ordinary, this group of British writers, artists and cultural critics articulated and shared a profound political vision. 'From the 1930s to the 1950s', he writes, 'they produced stories, poems, travelogues, magazine articles, photo-essays, wartime propaganda films and radio plays that… offered a new and distinctive vision of what Britain was and what it could be'.
This vision combined tradition with progress, patriotism with diversity, individual rights with social duties, nationalism with internationalism, conservatism with radicalism. And it placed 'self-consciously humble, everyday humanity' at its very core. It was a vision of the 'redemptive potential of everyday life', as Stears puts it, and it 'caught the imagination of generations'.
Out of the Ordinary seeks to recover this vision for a new generation – one hemmed in by the intensely rigid and polarised political thinking of the present, and often encouraged to be contemptuous of the everyday.
It is a brilliant, subtle book, abounding in anecdotes. Stears draws on his experience as then Labour leader Ed Miliband's speechwriter during the General Election of 2015, his work as chief executive of the New Economics Foundation between 2016 and 2017, and his life as an academic. He argues against the technocratic biases of official politics, which have generated 'a cult of expertise and detachment' and an elitist belief that the state and its proxies know best. He also attacks those who deride the 'ordinary' and insufficiently woke within activist politics. In short, Out of the Ordinary serves up a remarkable lost history of British radical ideas and offers a set of well-conceived policy proposals.
The story begins in the aftermath of the First World War, in a Britain where 'faith in established institutions, political decision-making, social conventions and religion' had been profoundly shaken. Two groups of intellectuals dominated British cultural life. On one side, there was DH Lawrence, TS Eliot, FR Leavis and others, who were 'temperamentally hostile to the notion of progress'. They lamented the loss of community and religion ushered in by the Industrial Revolution, and bemoaned the standardisation that accompanied the age of the machine. They looked backward, and called for 'a spiritual reawakening' and 'a willing subservience to the power of tradition'.
On the other side, there was the Auden group, which comprised intellectuals like WH Auden and Stephen Spender. They leaned towards Communism and blamed 'the system' for society's woes. This group looked forward to a cataclysmic reckoning – a violent revolution – to set things right.
Orwell, Thomas and Priestley were unconvinced by these two groups' visions of 'progress' and 'reaction'. They rejected the exclusionary nostalgia of one, and the shallowness and political folly of the other. They invested their hope instead in the 'ordinary', the 'everyday'. In doing so, they picked up from where Lawrence, a kind of flawed, transitional figure in Stears' account, left off.
Stears' radicals embraced the life that most people actually lead. For example, they discovered that Britain's new and expanding suburbs were far from the dull and uniform places of Leavis's or Eliot's imaginations. They were in fact full of life and character.
This attentiveness to everyday life infuses Orwell's Coming Up for Air (1939), Priestley's English Journey (1934) and Thomas' Portrait of the Artist as a Young Dog (1940). Together, these works conjure up a democratic Britain, rich in resilience, kindness and beauty, and charged with the 'imaginative love' that characterises a true community.
The likes of Orwell, Priestley and Thomas were not actually a coherent, organised group, of course. They worked independently, in an unplanned and unorganised way. Nonetheless, during the Second World War, a coherent political creed began to emerge from their collective propagandistic endeavours.
This creed had four key elements: an 'unshakeable commitment' to smallness and a passionate belief in the importance of the local; a focus on individuality and eccentricity; a sense of rootedness; and an insistence on the need for 'dramatic and far-reaching economic and political change'.
In 1945, that final element – economic and political change – arrived with the election of Clement Attlee's Labour government. Orwell, Thomas and Priestley, however, were unimpressed.
They did not have a problem with the ambition of Attlee's government. They objected, rather, to its mode of achieving change. As they saw it, it invested too much faith in experts and social planners, and fetishised the efficacy of the state.
The most powerful rejoinder came from Thomas. His radio play Under Milk Wood (1954), which Stears calls a 'utopia of the everyday', emphasised the importance of memory, reflection and community connectedness, and displayed a 'salty individuality' and an anarchic contempt for unearned power. Thomas, as Stears has it, 'brilliantly distilled the essential elements of the public philosophy he and others had been creating'.
These radicals advanced a politics driven not by economic theory but by real relationships between people in an everyday context. Theirs was a politics connected to time and place, and hostile to bureaucracy.
But its life was short. A 'people's war' gave way to an experts', officials' and politicians' peace. The Festival of Britain of 1951 was arguably this radical political vision's last gasp. Every facet of it found representation there, from Laurie Lee's 'eccentricity' exhibition to Barbara Jones' celebration of the historic art of everyday life in her exhibition, Eyes and Lemonade.
However, as the festival was wiped from existence when Winston Churchill returned to office later that year, so, too, was the philosophy that underpinned it.
As a straightforward work of intellectual history, Out of the Ordinary is not always sound. The 'reactionaries', for instance, are perhaps dealt with somewhat summarily. And, more importantly, there is no mention of JS Mill, John Ruskin, Giuseppe Mazzini, William Morris or the Bible, which no doubt influenced the thinkers cited here.
The book's shortcomings, however, are more than made up for by its strengths – in particular, its willingness to address the political situation today.
Stears sees a parallel between the problems of our own dysfunctional politics and that of the interwar years. And he sees a solution in a return, precisely, to the vision of Orwell, Priestley, Thomas and their colleagues. Instead of pursuing a populist 'class war', he calls for us to come together again as communities, and build what the American political thinker Danielle Allen calls 'a connected society'.
More assertively, Stears argues that 'Britain requires a thoroughgoing devolution of power'. Local authorities ought to have the ability to raise revenues and shape the services they provide. Popular engagement ought to take place in the workplace and in organisations that fall outside the direct control of government. As Stears shows, some of this is already happening, with initiatives like Every One, Every Day, in Barking and Dagenham, the Deal in Wigan, and the People in the Lead strategy adopted by the Big Lottery Foundation. But he says it must go further.
Finally, drawing on the precedent of the youth-led migrants' rights group, We Belong, Stears argues that taking the everyday as the basis for our identity, rather than some more carefully refined category relating to class, race or ethnicity, has one clear advantage – it binds people together 'in shared experiences independent of their background'. It is an inclusive and noble aspiration.
Out of the Ordinary ought to be widely and closely read. As both a historical narrative and a work of political theory, it is an important book. Indeed, for members of the Labour Party, which used to employ its author, it should be essential reading.
Seamus Flaherty is a writer and researcher.
Out of the Ordinary: How Everyday Life Inspired a Nation and How it Can Again, by Marc Stears, is published by Harvard University Press. (Order this book from Amazon(UK).)
Picture by: Getty Images.
To enquire about republishing spiked's content, a right to reply or to request a correction, please contact the managing editor, Viv Regan.