England: a multi-racial success story
There is nothing divisive or exclusionary about Englishness.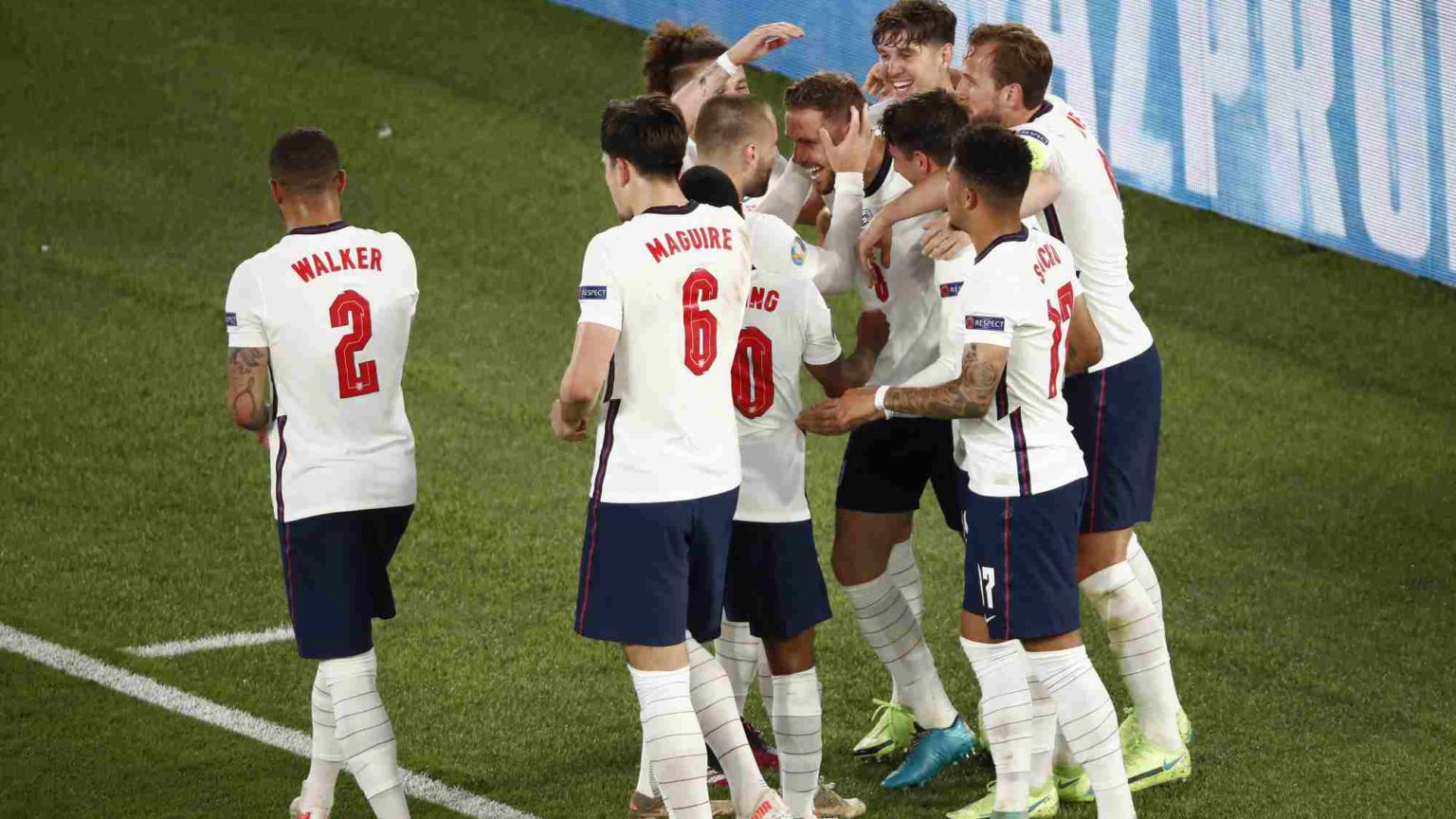 As England prepares for its semi-final showdown with Denmark, a nation longs for its team to win its first major international tournament since the 1966 World Cup.
The successes of our multi-racial football team – including an impressive 2-0 quarter-final victory over Germany – have brought together people of different backgrounds, across England's cities, post-industrial districts, provincial market towns and rural villages.
The football team is itself a story of multi-ethnic success. England players can trace their heritages back to Nigeria, Ireland and a number of Caribbean islands – including Jamaica, Barbados, Trinidad and Tobago, and Saint Kitts and Nevis. Our players are only two games away from glory and forever etching their names in English footballing history.
I am delighted to support the #EnglandTogether campaign, which has brought together a diversity of organisations in the name of a successful and inclusive England. The campaign is supported by think tanks British Future and Bright Blue, as well as organisations like the Mosques and Imams National Advisory Board, JW3 (the Jewish Community Centre London), City Sikhs and Eastern Eye – the leading British-Asian newspaper in the UK. Research from British Future finds that two-thirds of white and ethnic-minority citizens see the England team as a symbol of England that 'belongs to people of every race and ethnic background in England today'. Just one in 13 disagree with this view.
Most commentary on England and English identity deals in simplistic caricatures. Englishness is dismissed as divisive and exclusionary. This view has no basis in fact and must be challenged. A 2019 survey found that nine in 10 agree that being English is no longer about race. In fact, the number of people who felt ethnic identity is an important factor in being English had halved since 2012. Only 12 per cent of people living in England considered being white to be an integral part of being English in 2019 – down from 21 per cent in 2012. The people of England are far more likely to frame Englishness in terms of civic duty and social contribution – with more than seven in 10 English people believing that paying taxes in England and making positive contributions to society are important elements of English identity.
The extreme fringes of our politics have sought to peddle narrow-minded, exclusionary framings of English identity that are detached from mainstream public sentiment. While both hard-right ethno-nationalists and hard-left identitarians wish to place race and ethnicity at the forefront of discussions on nationhood, a comfortable majority of the English population are far more interested in whether or not people fulfil their obligations to their country and local communities. Communitarian values, which cut across racial and ethnic backgrounds, lie at the heart of the public's support for a civic national identity.
England is home to many community-spirited, ethnic-minority patriots of faith. When I see the likes of councillor Altaf 'Tiger' Patel, former parliamentary candidate Aman Bhogal and Lord Sentamu supporting England or flying the St George's cross, I feel a deep sense of national pride. England is full of patriotic people who were not born here, nor even raised here. But having laid their roots here, they take pride in the nation. They are protective when their adopted nation is unfairly criticised, and support England in any kind of competition. This describes my Bangladesh-born mother to a tee – the finest patriot I have ever come across. England's ethnic-minority patriots are resilient, determined and civic-minded.
England's Euro 2020 campaign has created a fantastic opportunity to cultivate a positive, optimistic Englishness, based on shared values and a common purpose. An inclusive, multi-ethnic, cross-class patriotism should be family-oriented and understand the human desire for neighbourliness. It should also be based on dedicated work ethic and be committed to equality of opportunity. It should celebrate England's ground-breaking contributions to scientific advancement and the arts. And it can tell uplifting stories of how postwar migrants from the Caribbean and the Indian subcontinent joined forces with the existing population to help to rebuild England after the devastation of the Second World War.
There has never been a better time to foster an English identity that promotes national unity and overcomes intercommunal divisions.
Rakib Ehsan is an independent expert in social cohesion and institutional trust. Follow him on Twitter: @rakibehsan
To enquire about republishing spiked's content, a right to reply or to request a correction, please contact the managing editor, Viv Regan.