In defence of Englishness
The idea that English identity goes hand in hand with racism is a myth.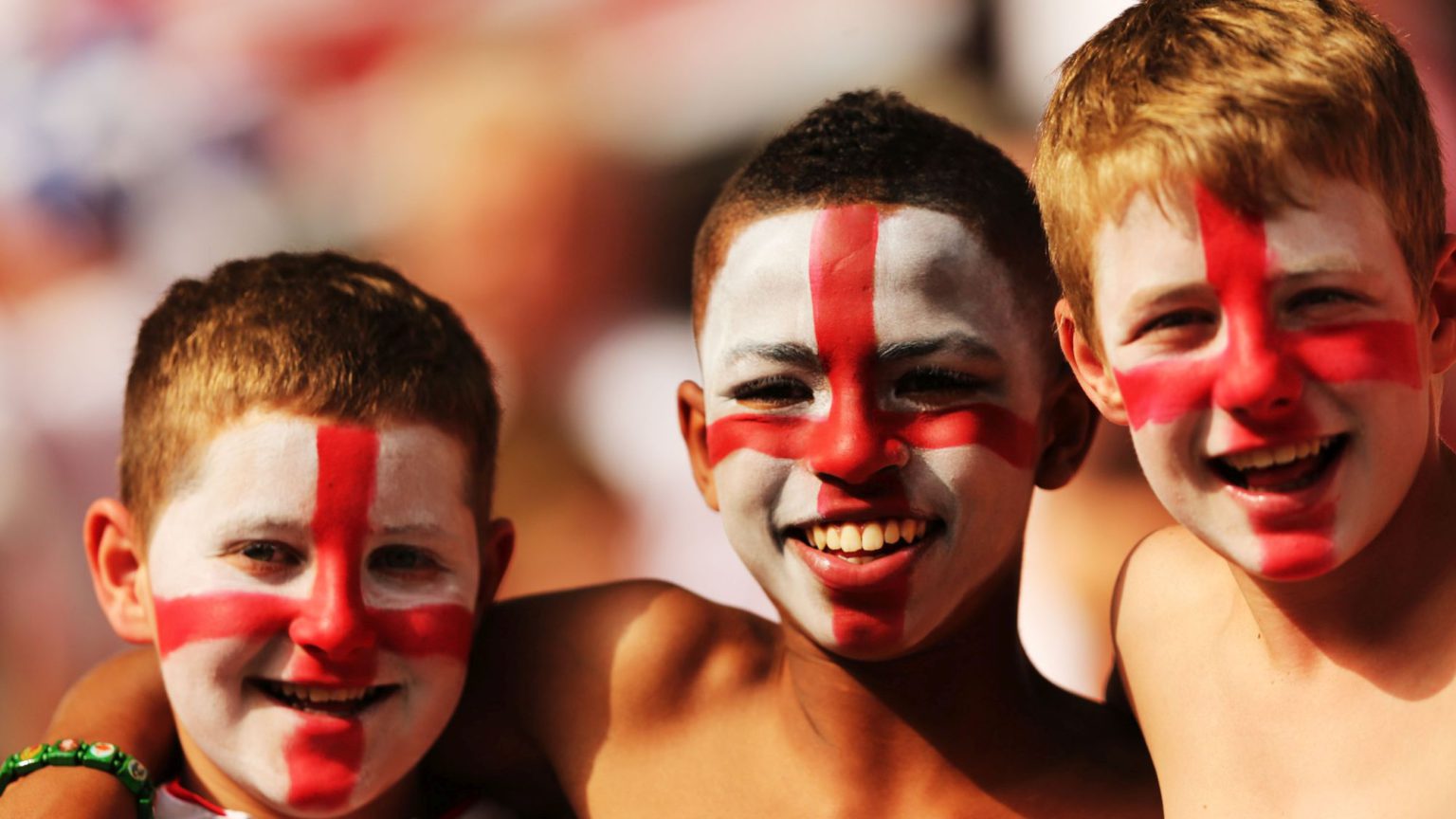 Sending both the liberal-left and far right into a tailspin, recent survey figures show that support for a more open and inclusive English identity has strengthened in recent years. Now around 90 per cent of English people say that being English is not about skin colour or ethnicity.
According to British Future and the Centre for English Identity and Politics, just over 10 per cent of people believe ethnicity is an important factor in determining Englishness, compared with 20 per cent from a 2012 study. Interestingly, the drop has been particularly sharp among those over the age of 65 – a section of the population often smeared as backward and regressive. From 2012, the importance of 'whiteness' to English identity among this demographic has dropped from 35 per cent to 16 per cent.
For most people, Englishness is far more about doing your bit, with over 70 per cent feeling that paying taxes in England, and contributing to English society, were important to being English. The data challenges the perception that the UK's decision to leave the EU reflected the rise of a xenophobic English identity, framed in exclusivist, ancestral terms. The findings actually show that people increasingly view Englishness in ethnically inclusive terms.
The association often drawn between British Euroscepticism and xenophobia is dubious to say the least. Indeed, a 2018 study found that people of black African descent faced 'widespread and entrenched prejudice and exclusion' across the EU. Debunking the highly speculative connection between Euroscepticism and xenophobia, the UK in fact had one of the lowest levels of reported race-related harassment and violence in the 12-country study.
Roughly one in three of the respondents to the study said they had experienced some form of racial harassment in the past five years, while only 21 per cent of respondents in the UK said they had. To put this in perspective: the corresponding figure in Finland was 63 per cent. With regards to racist violence, the highest rates were reported in Finland (14 per cent), closely followed by Austria and the Republic of Ireland (13 per cent each). The figure among UK respondents was three per cent.
These survey figures strongly discredit two deeply questionable claims that are often peddled by the chattering classes – that English identity is increasingly being framed in ethno-racially exclusivist terms, and that English xenophobia itself drives British Euroscepticism.
The figures are a huge blow to both the liberal-left chattering classes who depict Englishness as an exclusionary, narrow-minded identity, and also to an increasingly diminishing far-right faction who believe that having a certain racial and ethnic ancestral background is integral to Englishness. Neither, it seems, are actually representative of the views of the English public at large.
Commenting on the new findings, former Labour MP Professor John Denham, a leading authority when it comes to research on English identity, said: 'The idea that English is an ethnic identity is widely repeated in the media and politics… Ethnicity is clearly much less important outside a small hardcore of residents. The further development of an inclusive Englishness would benefit from positive engagement by leaders across the political spectrum.'
The Guardian has repeatedly produced disparaging pieces about Englishness. The consistently outlandish Paul Mason once declared that he did not want to be English, and 'any attempt to create an English identity will fail'. This attitude is visible in our politics, too. Who could forget when the queen of the North London metropolitan elite, Emily Thornberry, snobbishly tweeted out a photo of a house in Rochester draped in English flags with a white van parked in the drive.
On the flipside, we have organisations such as the English Defence League, which has tried its utmost to take ownership of the English flag through its divisive and inflammatory rhetoric. We are subjected to the incoherent ramblings of rabble-rousing frauds such as Tommy Robinson, who advertise themselves as 'true patriots' but are ultimately focused on stoking community tensions in the name of individual gain.
Interestingly, the subject of Englishness brings together an unlikely alliance of the liberal-left and the far right – neither is remotely interested in cultivating a positive, uplifting, optimistic Englishness, based on shared values and common purpose. One which is family-oriented and community-spirited, emphasises the value of hard work and promotes equality of opportunity – an Englishness which understands the importance of human relationships and encourages social responsibility. And most crucially, one which firmly rejects the divisiveness that comes with group identity politics.
But this is precisely what has developed. I was raised in Luton and spent my entire spell in further education at Royal Holloway in the village town of Egham. I have interacted with both working-class, dyed-in-the-wool Labour voters and middle-class, socially conservative Tories in decent numbers – two constituencies that are generally bound by their dedicated work ethic, strong family values, and deep sense of patriotism. Being of South Asian origin, I have never once encountered hostility or funny looks when expressing my love for England.
In fact, it is the opposite – it is those shared bonds of affection and the comfort found in common values which are integral to tying together England's people.
Dr Rakib Ehsan is a spiked columnist and a research fellow at the Henry Jackson Society. Follow him on twitter: @rakibehsan
Picture by: Getty.
To enquire about republishing spiked's content, a right to reply or to request a correction, please contact the managing editor, Viv Regan.