Trans women should not be in women's prisons
The High Court's ruling is absurd and dangerous.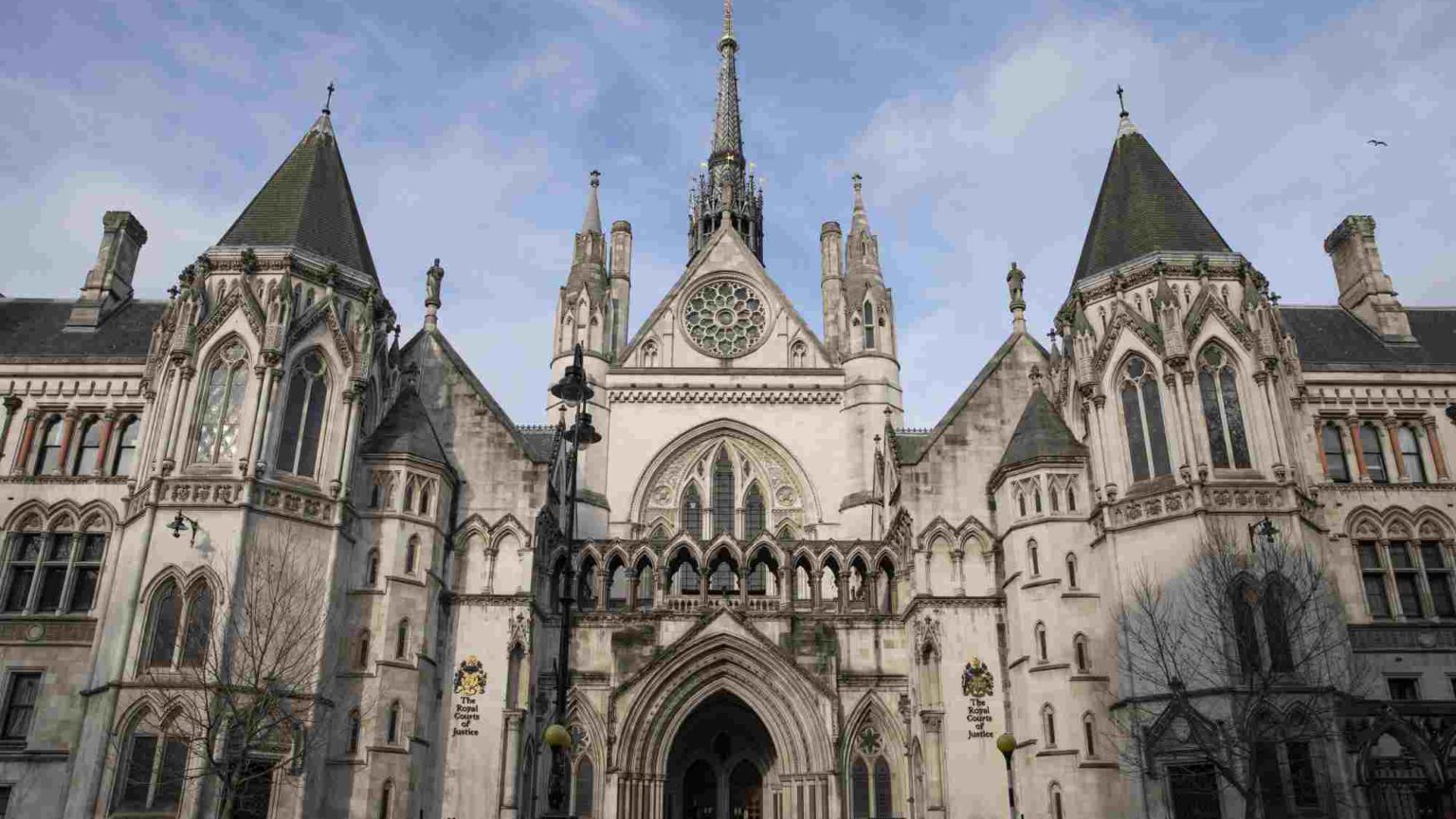 It's not complicated. If a person has a penis, he's a man. And if he is sent to prison, it ought to be with other men. Bizarrely, the law disagrees.
Last Friday, the High Court ruled it was lawful for high-risk male offenders, including rapists, to be placed in the female prison estate if they say they are 'trans'. They need not take any physical or legal steps toward transition.
But fear not, there's a procedure for filtering out the benign convicts in wigs and lippy from the baddies who might identify as trans to gain access to female victims. A Ministry of Justice (MoJ) policy, entitled 'The care and management of individuals who are transgender', advises that staff with responsibility for placing male prisoners in the female estate must first complete an e-learning module on transgender identity. What could possibly go wrong?
The case prompting the ruling was brought by a former female prisoner, known as FDJ, who says she was sexually assaulted by a male inmate who identifies as trans. The male, who she alleges assaulted her, had a string of convictions for sexual offences.
Following the ruling, FDJ said: 'I feel that trans women who have a history of violence and sexual offending against women should not be in a situation where they can put our safety at risk.'
The Ministry of Justice admits that it does not know how many prisoners identify as trans because those with Gender Recognition Certificates (GRCs) are counted as their new 'legal gender'. Kate Coleman, from the group Keep Prisons Single Sex, tells me that the tools designed to assess the threat posed by male prisoners who identify as trans will not pick up those who have a GRC. 'The prisoner mentioned in the [FDJ] case – a male with a GRC convicted of serious sexual offences against women – would not have had the [risk-assessment tool] used for him, even though his conviction and his actual sex mean that the tool should be used for him', she explains.
'It also means', she continues, 'that the sexual assault (were it to have been recorded by the prison service, which makes no admission that it occurred) would have been recorded as an assault by a woman on another woman'.
Lord Justice Holroyde, who presided over the ruling, acknowledged that 'a substantial proportion of women prisoners have been the victims of sexual abuse and / or domestic violence'. He also accepted the proposition that many would 'suffer fear and acute anxiety if required to share prison accommodation and facilities with a transgender woman with male genitalia and convictions for sexual and violent offences against women'. Nonetheless, he decided that the fear and risk to women prisoners is an acceptable price to pay for the comfort of male offenders who identify as trans.
Whether violence is a product of socialisation or hormones, it is clear that male prisoners are far more likely to pose a sexual and / or violent threat to women prisoners. Indeed, 2019 Ministry of Justice figures show that 98 per cent of those prosecuted for sexual offences, and 84 per cent of those prosecuted for violence against the person, are male.
Moreover, it is estimated that around half of male prisoners who identify as trans have been convicted of sexual offences.
Female convicts might not be a fluffy bunch. But women who end up in the criminal-justice system are often victims of worse crimes than those they've been incarcerated for. Research from the Women in Prison group suggests that seven in 10 are victims of domestic abuse, and around 80 per cent are imprisoned for non-violent offences such as shoplifting.
Given all this, is it wise to house men who identify as trans, many of whom may be guilty of sexual or violent offences, in women's prisons? After all, it is perfectly possible to house men who identify as trans in prisons with other men. Indeed, there are currently around 129 males who identify as trans in the male prison estate.
Lord Justice Holroyde even acknowledged that imprisoning male offenders who identify as trans in the female prison estate carries a 'statistically greater risk of sexual assault' to women. This is something experts have been warning about for some time. James Barrett, then president of the British Association of Gender Identity Specialists, told the House of Commons women and equalities committee in 2016 that a 'driving force' in male inmates adopting a trans identity 'was a desire to make subsequent sexual offending much easier'.
This observation is backed up by 2019 research, published by Cambridge University Press, which found that some males seek 'gender reassignment as a means by which to increase their intimate contact with children, which they viewed to be more socially acceptable in a female role'.
In the course of his ruling, Lord Justice Holroyde outlined a need to balance 'the subjective concerns of women prisoners' with the 'rights of transgender women in the prison system'. The framing here is telling. The proven risks to women are demoted to 'subjective concerns' that have to be weighed against the demands of men. In a sense, this ruling could have come straight from a Sharia court in Tehran, where a woman's testimony is worth less than a man's.
Tellingly, lobby groups like the Fawcett Society and Liberty, organisations which gladly jumped on the #MeToo bandwagon, have said nothing about a ruling allowing male rapists to be imprisoned with women. It seems the plight of female prisoners doesn't have the level of social cachet, or generate enough funding, to be deemed a worthwhile concern.
Womanhood is not an identity to be stepped into like a pair of kitten heels, and a wig does not make a man any less of a threat. How many more female prisoners need to be sexually assaulted, or even raped, before the law acknowledges that women also deserve human rights?
Jo Bartosch is a journalist campaigning for the rights of women and girls.
To enquire about republishing spiked's content, a right to reply or to request a correction, please contact the managing editor, Viv Regan.