Have we given up on liberty?
Too many seem willing to accept the ongoing restrictions on our lives.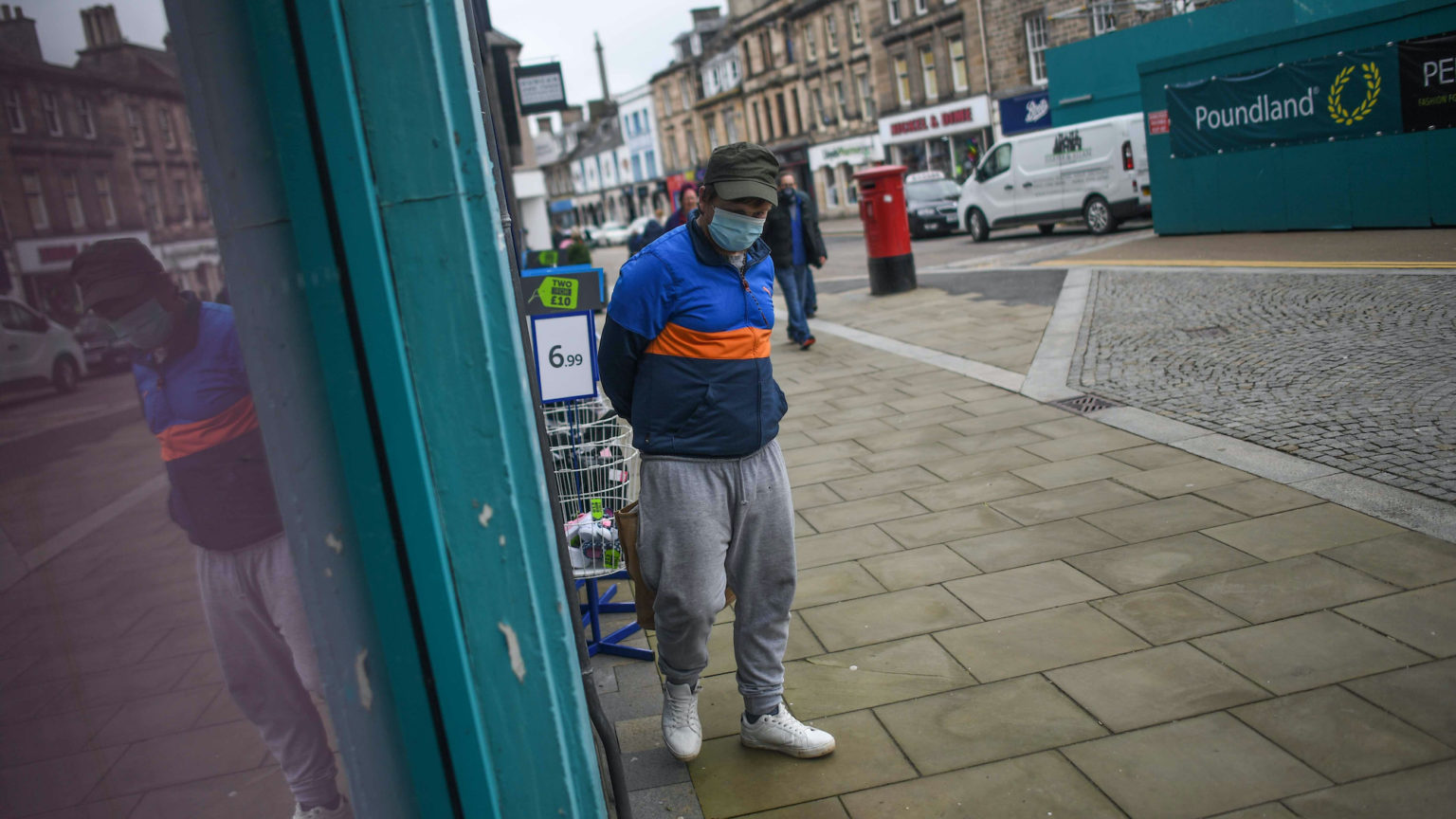 Since March 2020, the British government has interfered with many of our most basic civil liberties to an extent hitherto unimaginable.
Often, when a government or public body interferes with the human rights of an individual, there are legal ramifications. But the public debate about 'lockdown' and associated restrictions has largely ignored the law. There have been a few legal challenges to the lockdown regulations during the past year or so. But for the most part lockdown proponents and sceptics have fought their battle on the field of data alone.
There is a reason for this. If Covid-19, left unchecked, is indeed going to lay waste to the population and cause hospitals to be 'overwhelmed', then there is a genuine public emergency – and so, arguably, draconian measures are justified. But if it is not a genuine public emergency, then the reason for such measures evaporates. Hence, questions about the nature of the disease and its effects have been the focus of debate.
But thinking about Covid solely in these terms ignores questions of principle which, if asked correctly, can help guide us out of our hyper-regulated condition. Here the law is very useful at clarifying the principles at stake.
The most important legal philosopher since the Second World War was Ronald Dworkin. For Dworkin, any polity laying claim to be subject to the rule of law has to, as he put it, 'take rights seriously'. Rights are the one thing that separates law from 'ordered brutality', he said. It is only through a commitment to rights that a state can say to minorities (that is, not just minority-ethnic or religious groups, but also those who hold minority opinions) that their dignity, equality and distinctness will be respected. And by extension, it is only through a commitment to rights that a state can say the same thing to individuals (each of whom, after all, is in a minority of one). This means, ultimately, that if the state ever seeks to limit or interfere with any individual's rights, it must clear a very high bar.
Of course, it goes without saying that even in a Dworkinian rights-respecting state, individual rights can sometimes justifiably be limited. You can't lawfully go around hitting people with a bike chain on the basis that you are doing it 'expressively', for example. But those limitations must be carefully reasoned. It is justifiable, in Dworkin's view, to limit an individual's right where it would otherwise collide with the personal rights of others. In other words, I would ordinarily have a right to demand protection from the government from being hit by a bike chain.
Dworkin's other justification for limiting individual rights is during a period of 'genuine public emergency', in which 'the cost to society… would be of a degree great enough to justify whatever assault on dignity or equality might be involved'. Where the cost of limiting the right is far outweighed by the cost of failing to do so, that limitation may be justified.
This brings us to Covid. Our rights to liberty, freedom of association, a family life and more have been severely curtailed. The right question to ask, then, is whether, as Dworkin puts it, 'competing rights, or some grave threat to society, nevertheless justify' the restrictions? The matter rests entirely on that second potential justification: is there currently a 'genuine public emergency' the impact of which must be mitigated?
This remains a question of data, to a degree – how many people will die, will hospitals cope, etc. But thinking about the law and what it says about our values clarifies matters. Is our society one which 'takes rights seriously', at the level of principle, or not? If it is, then we are far past the point at which the cost to society of limiting each of our individual rights is outweighed by the cost of failing to do so.
The vulnerable population have all been double-vaccinated, and the number of Covid patients in hospital is tiny, despite a surge in positive test results. There is no 'genuine public emergency'. If there was ever a case for limiting our rights because of the presence of this virus then it has long since disappeared. All of the Covid restrictions must go – at once.
David McGrogan is an associate professor of law at Northumbria Law School.
To enquire about republishing spiked's content, a right to reply or to request a correction, please contact the managing editor, Viv Regan.