Everyone needs to calm down about that Chris Whitty video
Some drunk idiots trying to get a selfie with the chief medical officer is not 'thuggery'.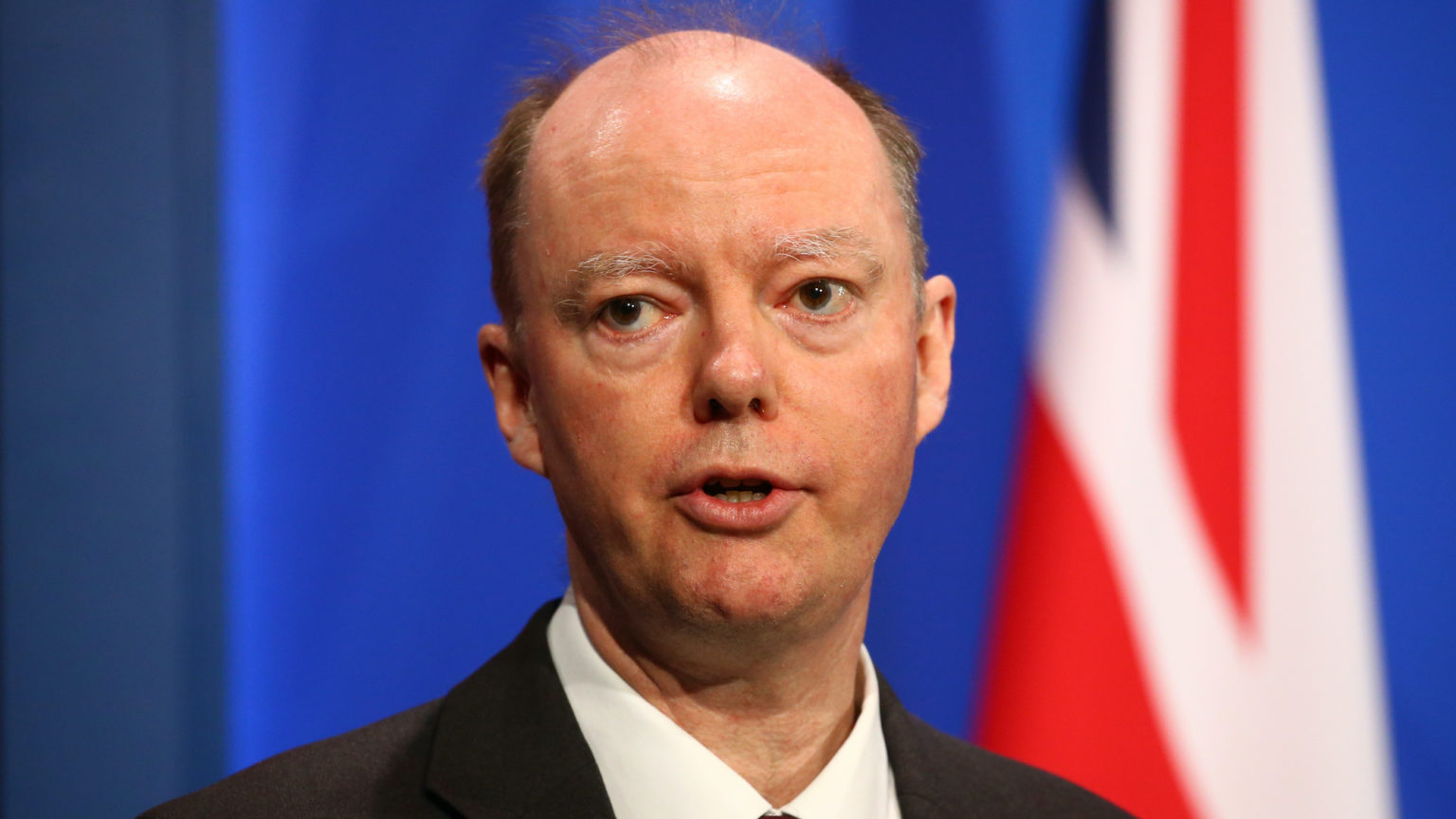 Is everyone watching the same video?
Going by the responses to that 20-second clip of some drunk idiots trying to get a selfie with Chris Whitty, you'd have thought those lads kicked his head in at the end of it.
On the #GreatBritishBreakfast this morning we'll be discussing this video of Professor Chris Whitty being manhandled by a group lads…

What are your thoughts? pic.twitter.com/F6aUuOWYGE

— Darren McCaffrey (@DarrenGBNews) June 29, 2021
The viral video shows the chief medical officer pushing to get away from two steaming drunk young men who have put their arms around him and are begging for a photo. 'Just one photo, please', is their blood-curdling cry.
It has swiftly become the big 'what have we become?!' moment of the week, as the pearl-clutchers of SW1 are once again convulsed in moral grandstanding.
'I don't want to hear any "it's just lads having a laugh" bullshit. These thugs need to go inside', said Dan Hodges. 'These thugs must be found and charged', said vaccine minister Nadhim Zahawi. 'Disgusting', was Piers Morgan's one-word take.
This being Twitter, it wasn't long before statues came up. Former chief prosecutor Nazir Afzal said: 'I know that if he was the statue of someone with a dubious past, he would have a dozen strong security detail.' (Brilliant!) 'The offenders were radicalised by others – they share the blame.'
What radicalisation Afzal is referring to here isn't altogether clear. They weren't mad anti-vaxxers, haranguing him for executing Bill Gates' nefarious agenda. They probably just spotted someone they recognised and got carried away with themselves.
It's regrettable that the government's tendency to hide behind expert advisers during the pandemic has made Whitty et al public figures in this way. That he and others have faced genuine aggro from Covid-denying protesters is condemnable. But that really isn't what this was.
Sure, those two should have shown Whitty more respect. As a general rule you shouldn't put your arms around people you don't know and who clearly don't appreciate it. It was all quite embarrassing for Whitty. You can't help but sympathise. But bang them up?
The authoritarianism of the commentariat never ceases to dismay us.
To enquire about republishing spiked's content, a right to reply or to request a correction, please contact the managing editor, Viv Regan.