Batley's crybully Islamists
They harass Kim Leadbeater one minute, then play the victim the next.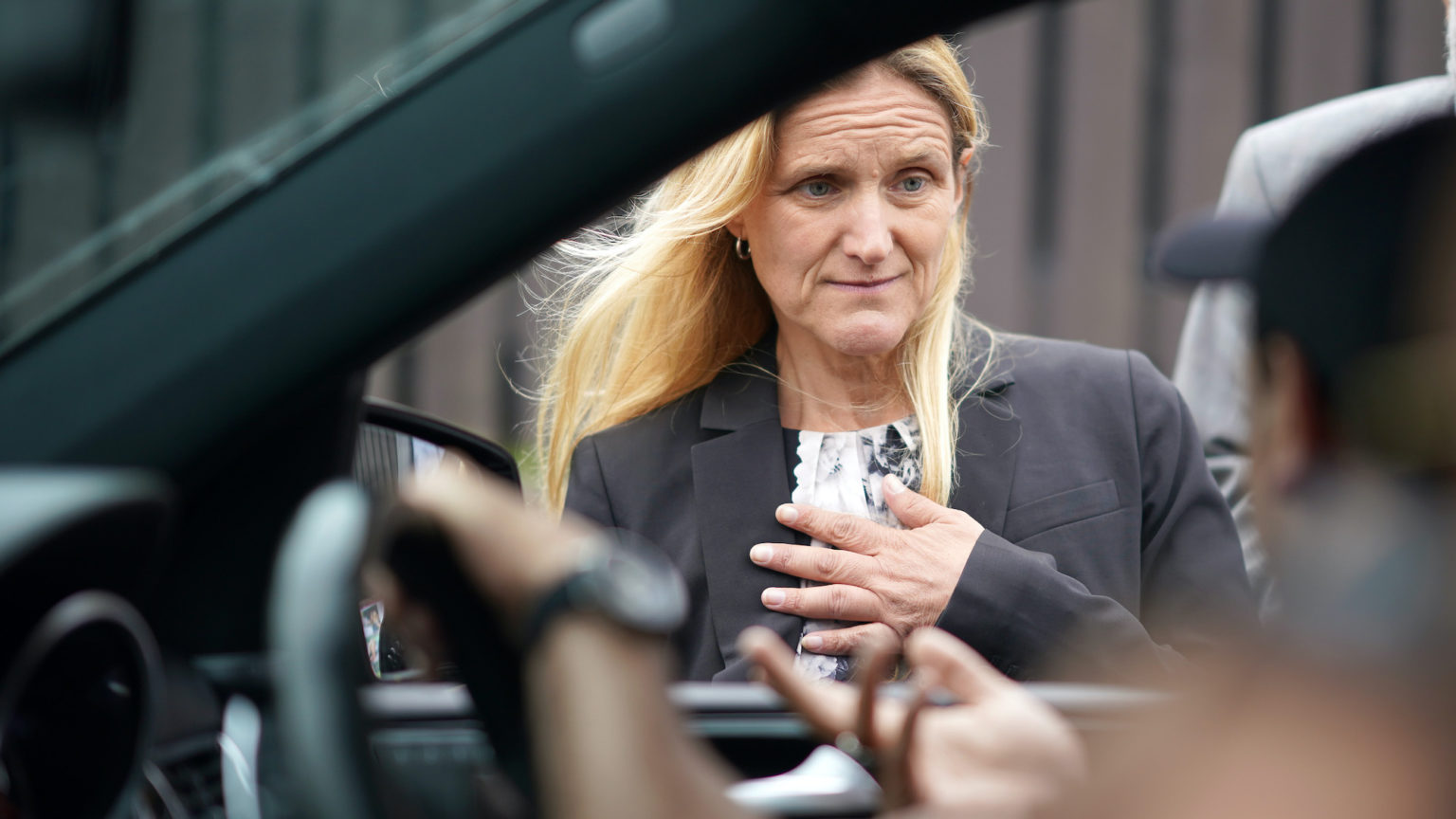 One man enjoying his 15 minutes of fame during the Batley and Spen by-election is Birmingham property developer Shakeel Afsar.
In footage filmed by Iranian state broadcaster Press TV and British Muslim site 5 Pillars, Afsar can be heard delivering a finger-wagging monologue to Labour candidate Kim Leadbeater outside a local mosque.
He is certainly wide-ranging in his critique of Labour. He starts with the question of Kashmir; he complains about parliament allowing the LGBT 'indoctrination' of children; and he demands to know if Labour will support Muslim parents who disagree with the current teaching of sex education in schools.
As Leadbeater's aides usher her towards a car, Afsar shouts 'we are going to chase Labour', before declaring, 'You are the colour of red, you are the colour of blood'.
A man with Ian Paisley levels of wind, Afsar continues to lecture anyone who will listen, complaining that British Muslims and Kashmiris have no one in parliament to represent them. By now, he is standing in the middle of the road and blocking a bus. He changes tack. 'I'm upset, I'm upset, I'm disconsolate', he says, before moaning that Labour has been 'ripping the rights' from Muslims.
And then, just when you think Afsar is about to burst into tears, he walks away, with a smile bursting across his face.
The definition of 'crybully' could have been written for British Islamists like Afsar. They routinely harass and harangue others, while simultaneously playing the victim. Outside Batley Grammar, for instance, they protested against a teacher for showing cartoons of Muhammad during a religious-studies lesson on blasphemy. While doing so, they swung from defiantly yelling 'Allahu Akbar' to rhetoric more reminiscent of local-authority guidance, replete with talk of 'safeguarding' and 'inclusion'.
A bewildered sense of hurt punctuates Islamists' behaviour, as they shift between the aggressive and the pleading. One minute we see Afsar chasing Kim Leadbeater to a car – the next, we see him telling his audience how upset he is.
Afsar first came to public prominence in the protests against sex-education classes in Birmingham primary schools in 2019. That year Birmingham City Council successfully took out an injunction against Afsar and others, including his sister, Rosina Afsar, and placed an exclusion zone around schools where angry pickets had been held. When imposing the injunction, Justice Warby found that, 'The teaching has been misunderstood and misinterpreted by the defendants, and misrepresented, sometimes grossly misrepresented, in the course of the protests'.
After Afsar's confrontation with Leadbeater, Labour has rallied behind her, and criticised Afsar. It has also started to criticise Islamists involved in other incidents in Batley and Spen. On Sunday, for instance, West Yorkshire mayor Tracy Brabin witnessed an alleged assault on Labour canvassers, which is one of several incidents police are investigating.
Beyond Labour, others on the liberal left are also starting to push back against the Islamists. Nick Lowles, of anti-racist campaign group Hope Not Hate, tweeted a clip of Muslim supporters of George Galloway mocking and shouting at a group of women canvassing for Labour. Lowles wrote 'men shouting at women seems to be a regular campaign tactic up in Batley #justsaying'.
So it seems that those who failed to stand up for the Batley Grammar teacher, and defend free speech, have finally decided to speak up for liberal, democratic values in the face of an Islamist mob. While this is welcome, it is too little, too late. Why do the rights of Leadbeater and her supporters matter more than a school teacher who has fled his home? Or his two colleagues, who are equally too scared to return to their workplace?
And that's the problem here. As the Batley Grammar controversy showed, Labour and the left more broadly have too often appeased Islamists. And, in doing so, they have emboldened and encouraged Islamists to indulge in increasingly aggressive, crybully tactics – as Leadbeater and Labour canvassers have since discovered.
What's more, Labour has refused to use the word Islamist to describe the Batley Grammar protesters or even Afsar himself. Indeed, they are referred to instead as 'Galloway supporters' or 'anti-LGBT' activists.
Labour is going to extraordinary lengths to avoid calling a spade a spade. An Islamist is someone who seeks to uphold and enforce the norms of Islam not just in their personal lives, but also in wider society. Whether shouting or crying, that is what Afsar is. And that is what those who protested against the Batley Grammar teacher are.
Labour needs to get off the fence, and decide whether it is with the Islamists or against them.
Paul Stott is a writer and commentator. Follow him on Twitter: @MrPaulStott
To enquire about republishing spiked's content, a right to reply or to request a correction, please contact the managing editor, Viv Regan.