The Batley by-election: a mess made by identity politics
Labour is learning a harsh lesson about what happens when you placate interest groups.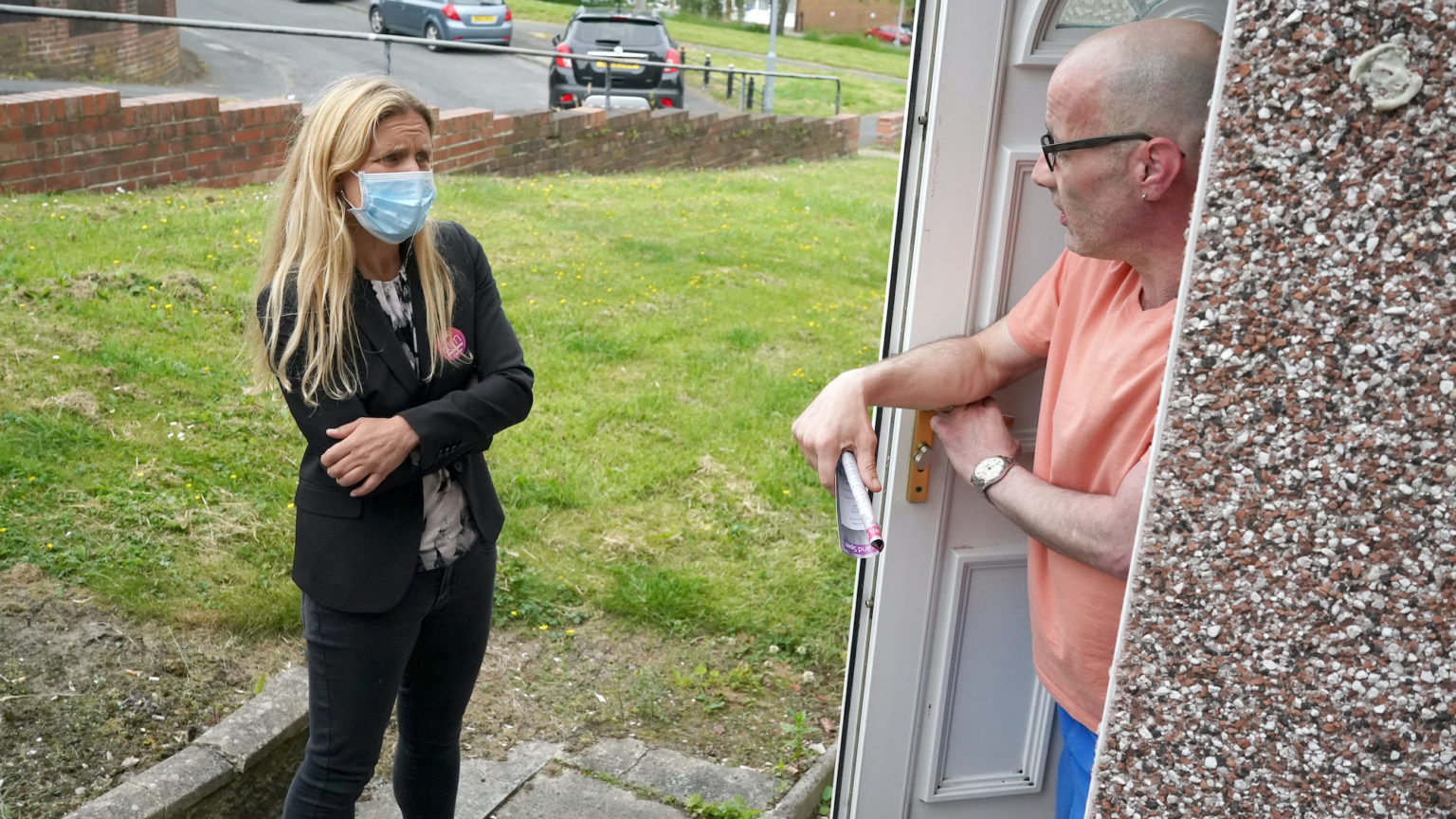 To paraphrase Oscar Wilde on the death of Little Nell, one must have a heart of stone to read about Labour's campaign in Batley and Spen and not laugh. With the Conservatives making headway, and George Galloway's Workers Party of Britain targeting both Muslim voters and Old Labour Brexiteers, one opinion poll has the Conservatives ahead by four per cent. Galloway has high hopes of pushing Labour into third place.
This is a constituency twice in the national headlines for the wrong reasons: the 2016 murder of its MP, Jo Cox, by a far-right extremist and the March 2021 Islamist protests outside Batley Grammar School, sparked by a teacher showing Muhammad cartoons to his students, which led to three teachers being suspended. The teacher at the centre of it all is still in hiding. Outgoing Labour MP Tracy Brabin said little of any real substance in support of the Batley teachers, handily clearing the way for her canonisation as the inaugural mayor of West Yorkshire. Her anointed replacement as MP, Kim Leadbeater, styled herself as the candidate the Tories feared. Born and bred locally, and the sister of Jo Cox, Leadbeater seemed the ideal person to protect the Red Wall from further Tory encroachment. Instead, her campaign has lurched from disaster to disaster.
A politician of the old school who works on the stump, George Galloway initially placed the conflict in Gaza centre stage. This soon rallied Muslim activists and Workers Party canvass teams. Labour then took the fateful decision that Leadbeater should fight Galloway on his preferred territory. Labour leaflets began to stress the three core issues the party thought mattered most to Muslim voters – Palestine, Kashmir and Islamophobia. The road to Westminster was to be taken via Al-Quds and Srinagar. A letter from Leadbeater to voters, carrying the words 'From Batley and Spen for Batley and Spen' and the Labour logo, opened with the text: 'As Batley and Spen's Labour MP I will be a strong voice for Palestinian human rights and statehood.' None of this has worked. In matters of politics, voters tend to prefer the original to the copy.
There are accusations of prejudice in the constituency – that Leadbeater's sexuality is an issue for some voters, and even that Keir Starmer's wife being Jewish has been raised on the doorstep. Last weekend Labour descended into an unedifying bout of infighting after party briefings to the Mail on Sunday, suggesting that it was 'haemorrhaging' votes in the contest because of 'what Keir has been doing on anti-Semitism'. The reaction to this claim was one of fury. The briefings were quickly denounced as 'Islamophobia' by the Labour Muslim network and as 'astonishing' by Miqdaad Versi of the Muslim Council of Britain. Versi praised Angela Rayner for her 'strong leadership' in denouncing comments from one of her own staff.
How to analyse this? In Labour's civil war, Hackney is now furious with Hampstead. For the Corbynistas, Labour's heartlands are less the old strongholds of South Wales or County Durham, nor the urbane intelligentsia of Bloomsbury or Hampstead. What matters are those areas that are ethnically diverse and have activist constituency Labour parties. To those more Hackney than Hartlepool, any loss in Batley and Spen, a seat which the 2011 census showed was just under 19 per cent Muslim, is inexcusable, especially at a time of mass protests in support of the Palestinians. A leadership challenge to Keir Starmer, almost certainly coalescing around his deputy Angela Rayner, is sure to follow.
The Starmerites and the Corbynistas are both receiving a harsh political lesson. They haven ridden the tiger of identity politics together, and each happily abandoned the Batley religious-studies teachers in order to secure the party's electoral base. They are now finding identity politics is beset with dangerous paradoxes.
Political parties, especially those on the left, once sought to deliver primarily on economic aspirations, while also recognising the importance of the nation state and its endurance. The identitarian left, on the rise in the Labour Party since at least the 1980s, has deliberately downplayed economic questions and ostentatiously rejected any concept of the national, in favour of the idea that all lifestyles and cultures are equal.
For liberal democracies to function, however, it is often necessary to politely but firmly say 'No' to interest groups. That is what should have happened at the gates of Batley Grammar. That it did not is now catching up with the Labour Party.
Paul Stott is a writer and commentator. Follow him on Twitter: @MrPaulStott
To enquire about republishing spiked's content, a right to reply or to request a correction, please contact the managing editor, Viv Regan.